Introduction
Establishing a joint venture with BYD has become a landmark event for Momenta. As the largest domestic automobile company by market value and having developed smoothly in the field of new energy vehicles, hopping on BYD's fast train can help Momenta seek greater influence in the domestic automobile market.
From BYD's perspective, unlike its deep expertise in the three-electric system, BYD has not made much progress and has little information to share in the field of high-level autonomous driving. Seeing its competitors, whether traditional car companies like Great Wall, Changan, or new forces like XPeng and Ideal, launching navigation functions one after another, joining hands with Momenta undoubtedly becomes a shortcut for BYD. However, for Momenta, cooperation with BYD will be another milestone event after its cooperation with SAIC.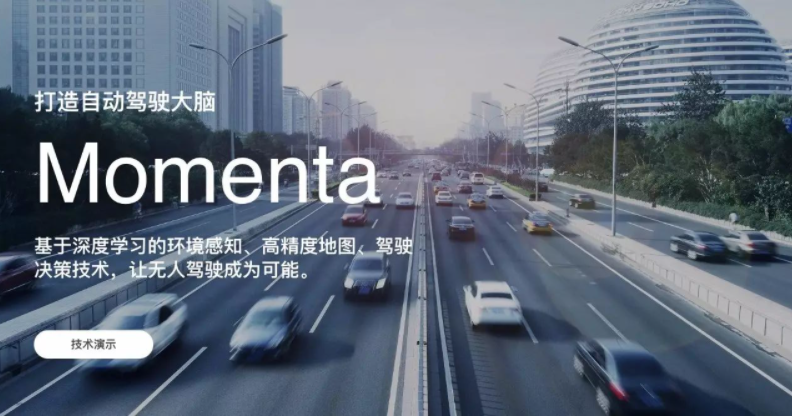 Momenta Continuously Expands its Domestic Network
Recently, Momenta completed its C+ round financing of over 500 million US dollars, and the entire C-round financing reached 1 billion US dollars, which is the largest financing scale in the field of autonomous driving in China since 2021. According to relevant information, Momenta's investors include SAIC Group, General Motors, Toyota, Bosch, Temasek, and Yunfeng Fund, who participated in leading investment, and other investors who participated in the C-round financing include host factories and Internet giants such as Mercedes-Benz, Tencent.
In addition to cooperating with BYD, Momenta is also a solution provider for the Smart Vehicle Autonomous Driving under SAIC's umbrella. Not long ago, Momenta also established a joint venture with Lotus, a supercar brand under Geely's umbrella, where it also accounted for 40% of the joint venture company. We can see from this information alone that Momenta has become a hot potato in the eyes of major host factories. Whether it's participating in financing or establishing joint ventures, Momenta hopes to build a relatively broad network through flexible cooperation models.
A Massive Number – The Next Hurdle for Momenta to CrossAs we all know, the development of advanced autonomous driving technology requires massive amounts of real-world road data. Companies that are recognized as having certain advantages in autonomous driving technology, such as Tesla and Waymo, have accumulated massive amounts of data to optimize their autonomous driving software platforms. However, accumulating such data would face significant cost challenges if relying solely on a self-built fleet. Therefore, crowdsourcing data collection is a more feasible solution for the future.
For companies like Momenta, which cannot sell complete vehicles to ordinary consumers like Tesla and rely on them to collect the urgently needed data, cooperating with auto manufacturers such as Zhi Ji, BYD, and Lotus, especially with auto manufacturers with very considerable sales like BYD, can lay a foundation for collecting various data from vehicles sold by these manufacturers in the future. As long as the user agrees, and the collected data meets the requirements of the relevant laws and regulations for domestic surveying and mapping, Momenta will have ample data to carry out machine self-learning, given the huge size of the Chinese automotive market.
Building cars should be an option for Momenta.
Recently, Beijing opened up the operation permit for Robotaxi, and Baidu Apollo and Xiaoma Zhixing became the first two companies to obtain the license. For Momenta, obtaining operating qualifications in the near future is also highly probable. Once relevant business operations are approved, Momenta will need to quickly inject a large number of vehicles into the market to meet consumers' taxi needs. Obtaining complete vehicle resources at low cost and accelerating fleet building are areas that Momenta needs to focus on, in addition to its autonomous driving technology research and development. Against this backdrop, Momenta's strategic cooperation with SAIC, as well as its deepening partnerships with BYD and Lotus, while accepting investments from Toyota, GM, and Mercedes-Benz, can lay a foundation for its future strategic cooperation with other OEMs.Similar to Didi, Momenta has adopted a strategy that involves collaboration with multiple automotive manufacturers. Several years ago, Didi formed an alliance that encompassed nearly all of the major Chinese automobile manufacturers, but ultimately only one joint venture with BYD was successful, which produced the Didi D1. Furthermore, Didi was only a minor shareholder in that company, with BYD being the major shareholder. This means that the majority of profit from the manufacturing and supply chain aspects still had to be shared with BYD. Baidu, another Chinese autonomous driving technology company, also encountered major challenges in promoting its Apollo platform and eventually decided to enter the automobile manufacturing industry. Therefore, whether in terms of securing low-cost car sources in the future or obtaining more orders from major automakers, Momenta should consider developing its own car production agenda.
Among Momenta's many investors, mainstream car manufacturers such as General Motors, Toyota, SAIC, and Mercedes-Benz account for a significant proportion. Their investment in Momenta is not solely for the sake of gaining good financial returns after Momenta's listing, but rather to establish deeper cooperation with Momenta in autonomous driving technology and to tap into greater collaborative potential in the future. Particularly when conducting autonomous driving tests in China, there are many regulatory and policy challenges that these multinational carmaker giants such as GM, Toyota, and Mercedes-Benz may face, where a domestic supplier like Momenta could be of considerable assistance. Currently, Momenta has the best opportunity, but as mentioned earlier, Momenta should also plan ahead on how to establish more robust strategic alliances with major automakers or even consider its own role in car manufacturing.
This article is a translation by ChatGPT of a Chinese report from 42HOW. If you have any questions about it, please email bd@42how.com.