This article is reproduced from the official account of autocarweekly
Author: Joey
Sometimes, you just have to believe that some things are meant to be with you. Just a few days after I hastily glanced over the price of the EQA at the Mercedes booth at the Guangzhou Auto Show, I participated in a test drive of both the EQA and EQB. The location was in Shanghai, where I am most familiar with.
This was an electric vehicle test drive that was closest to the experience of daily driving. Clearly, no one would disagree that pure electric vehicles are more suitable for a wider range of uses, even in cities, and especially in the most congested cities. After all, in such daily commuting scenarios, we will not have too much range anxiety, nor will we feel annoyed for not finding a charging station.
Many people think that the starting prices of EQA and EQB, which are respectively 365,800 yuan and 437,800 yuan, are set too high. However, I think that if someone thinks that an 800,000 yuan domestically produced luxury electric vehicle parked in a community cannot be considered a high-end community, then a Mercedes-Benz A-Class and B-Class selling half the price obviously must become the reason for people to flock to it.
After all, this is Mercedes-Benz!
In the automotive world, Mercedes-Benz is the leader
If there are waves in the world of automobiles, every car company hopes to be the one to ride the wave. Unfortunately, Mercedes-Benz is that front wave, especially in the forefront, so much so that there is almost nothing left in front of that "wave". However, in the era when new energy has become the mainstream trend, it seems that these "front wave" companies, including Mercedes-Benz, may really be beaten down on the beach.
Even more often, when it comes to new energy, any new force that has been established for less than 5 years has a kind of domineering air. They are thinking of overtaking, thinking of catching up, thinking of making a green and environmentally friendly, smart and advanced new world at one stroke.
But, is it really like that?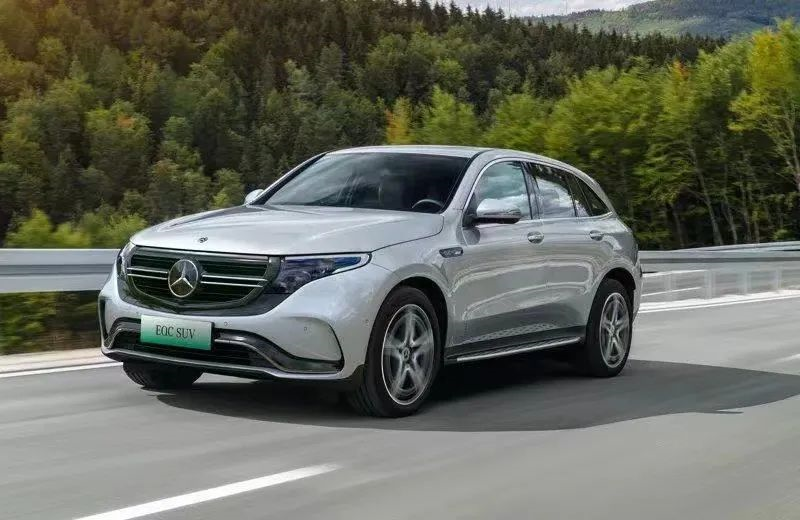 Obviously, in the world of automobiles, the accumulation of technology is the determining factor for the confidence of a company. The complete industrial strength of an OEM manufacturer, the technical support capabilities, the mature design and manufacturing concepts, and the upstream and downstream supplier management capabilities, are the core elements that determine how far and how fast it can go.
Therefore, although Mercedes-Benz was late to the game by introducing the EQC, a pioneering pure-electric Mercedes-Benz car, only in 2019, after the introduction of this product, Mercedes-Benz seemed to turn on a cheat and rushed all the way.
At the recently concluded Guangzhou Auto Show, we saw the debut of the flagship EQS and the official launch of EQA and EQB.
No one knows how to make cars better than Mercedes-Benz, they know how to quickly advance their product line in a mature system, while continuously providing consumers with better brand value and products. Their car building strength and system can fully support such speed.
After all, in the world of cars, Mercedes-Benz has always been the one that makes waves. Although in this round of competition for pure electric vehicles, Mercedes-Benz finally seems to be "catching up" from behind.
But, how does that phrase go again?
Don't feel uncomfortable, it's still a Mercedes-Benz
The other day, my teacher who was in the car with me mentioned in casual conversation that when it comes to driving electric cars, there should be a special class at driving school, to teach new drivers and re-educate older drivers. I fully agree with this. After all, when faced with a Maserati in front of me, I still can't step on the accelerator of the EQA.
Although the era of turbocharging has been going on for many years, I am no longer used to the soft and smooth acceleration feeling like a naturally aspirated engine. But when it comes to electric cars, turbocharging is clearly not enough. Of course, this is also because Mercedes-Benz is very considerate and equipped the EQA with dual motors.
That is to say, even though the 0-100 km/h acceleration time of around 6 seconds is not top-notch in the world of pure electric cars, its start is really "top-notch". After all, 168 kW of power and 390 Nm of torque can already complete quick overtaking in any road conditions on city roads.
Of course, aside from the moment that makes people alert and happy, acceleration, the performance of the EQA on urban roads can only be described as "very Mercedes-Benz".
Contrasted with the silent vehicle start experience, is the quiet space experience. In fact, we have long been accustomed to using various advanced NVH designs and parts on vehicles with engines, to create a quiet space for the ride experience.
In pure electric vehicles, even in a quiet space without the sound and vibration of the engine, external noise can be effectively isolated, presenting an effortless in-car communication experience. The two-stage damping technology from Mercedes-Benz plays an important role in this, but what is even more important is that no matter how technology changes, Mercedes-Benz always hopes to create any product at a luxury level of the brand. Of course, this luxury also includes the Smogbuster 3.0, which can effectively filter PM0.3 ultra-fine particles, as well as the auditory enjoyment provided by features such as seats crafted with double-stitching leather craftsmanship and the Burmester® surround sound system.
For the electric vehicle era, the luxury brought by technology is the most important. For example, the navigation system customized by Mercedes-Benz and Gaode can provide very intelligent driving assistance for you on complex urban roads.
Obviously, this is different from the navigation we use on our phones. Because this navigation achieves the function of real-life navigation on the 10.25-inch high-definition touch dual screen on EQA. That is, at important intersections, virtual arrows and road scenery captured by cameras are combined.
Although I was driving on the familiar streets of Shanghai every day, and the HUD displayed navigation instructions, I couldn't help but want to look at that screen from time to time. The navigation experience it provides me cannot be summarized by just a novel driving feeling, but it also makes me believe that it will provide me with a reassuring driving experience when I drive on completely unfamiliar roads someday in the future.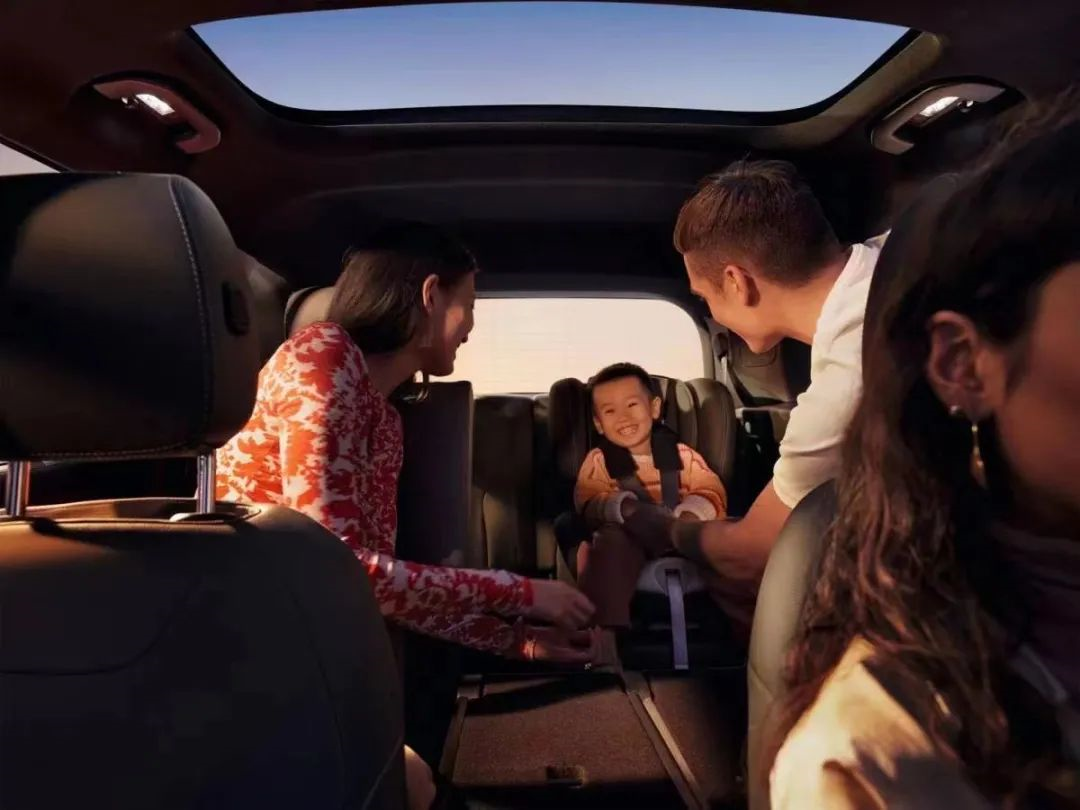 Of course, if you want more space to share the luxury provided by Mercedes-Benz in the pure electric era with more family and friends, then the EQB, which can provide a 2,829 mm wheelbase, 7 seats and a 1,620 L trunk volume, may be a more suitable choice for you.
But no matter how you choose, these two cars can provide you with the quality and driving experience that Mercedes-Benz should have in the electric vehicle era.
And this is precisely why I first call these two cars Mercedes-Benz and secondly electric vehicles.
No internal competition, no anxiety, Mercedes-Benz considers everything that needs to be considered
A 1000 km range seems to be a milestone for all new energy vehicle companies. The reason why this goal needs to be achieved is obviously because users are anxious about the range and charging of pure electric vehicles.However, you won't find such radical and adventurous driving experiences in EQA and EQB, which have a driving range of 537km and 512km, respectively, under the CTLC operating conditions. For a brand with its own unique understanding of automotive technology and a mature mindset, it is better to remove the shortcomings in a more simple and achievable scientific way, rather than joining the "insane" competition over driving range.
Therefore, we can see Mercedes-Benz's high-quality five-star charging service – the "Navigation, Operation, Management, Service, and Station" (NOMSS) series of services. These services are supported by home smart charging wall boxes, public charging piles, customer charging services in city hot spots, road rescue charging services, and Mercedes-Benz exclusive charging stations.
As of now, Mercedes-Benz's intelligent charging wall boxes, which include many features such as remote control charging start-stop, charging status monitoring, and remote diagnosis, have been installed free of charge in 200 cities across China. At the same time, as of the third quarter of 2021, Mercedes-Benz has completed the installation of a total of 340,000 Mercedes-Benz exclusive public charging piles in over 300 cities nationwide.
In other words, almost all EQ car owners in most parts of the country can now use their own exclusive charging services provided by Mercedes-Benz. Compared to the expansion of car models, Mercedes-Benz, which is mature and experienced, knows the importance of expanding its service network. For the EQA and EQB owners, this forward-looking and well-planned replenishment network will effectively reduce their anxiety about driving range.
Now, let's take a look at the prices of EQA and EQB. What can you get for spending 365,800 yuan and 437,800 yuan?
It is obvious that Mercedes-Benz's mature car manufacturing technology, luxurious driving experience, intelligent navigation experience, and a large and user-friendly replenishment system are its exclusive luxurious features beyond electric vehicles.
Of course, it should be added that if you live in a city where license plates are very expensive and you need to spend a lot of money to buy one, then the pricing of EQA and EQB may be just right for you.
This article is a translation by ChatGPT of a Chinese report from 42HOW. If you have any questions about it, please email bd@42how.com.