On July 9th, NIO held its first Power Day, further explaining its charging/battery swap network, NIO Power, as well as the brain of this network, which is named as NIO Power Cloud.
NIO Power Cloud integrates battery swap stations, charging stalls, service cars, battery packs, NIO vehicles, NIO specialists and users into an intelligent energy network. It consists of 4 parts:
Power Prime. Power Prime is an Internet-of-Things platform developed by NIO, which connects vehicles, chargers, stations, and people. It is connected to various chargers and battery swap stations of NIO, as well as more than 80% of the existing charging resources.
Shield. Shield is a battery management platform that provides intelligent battery operation management, including intelligent diagnosis of potential faults, battery health assessment, operation analysis, and business decision-making. It can achieve accurate assessment of battery status, online real-time battery health detection and intelligent scheduling of battery circulation system.
PowerGo. PowerGo is a one-stop charging/battery swapping platform for long-distance travel. It integrates the data of charging stalls, real-time road condition information, vehicle condition, user charging strategy, etc., and is able to carry out personalized driving route in accordance with the charging/battery swap available along the way.
Athena. Athena is the intelligent algorithm platform of NIO Power Cloud, which helps the vehicle to do planning in charging/battery swapping via data analysis.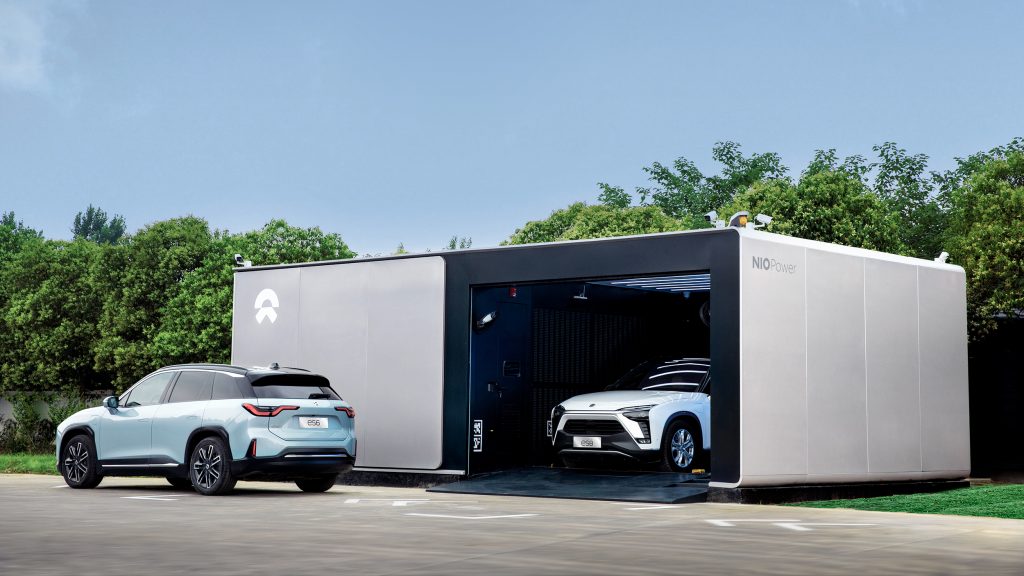 As shown on its LinkedIn, NIO is recruiting Product Manager – Power Cloud in Germany, which indicates the roll out of NIO Power in Europe.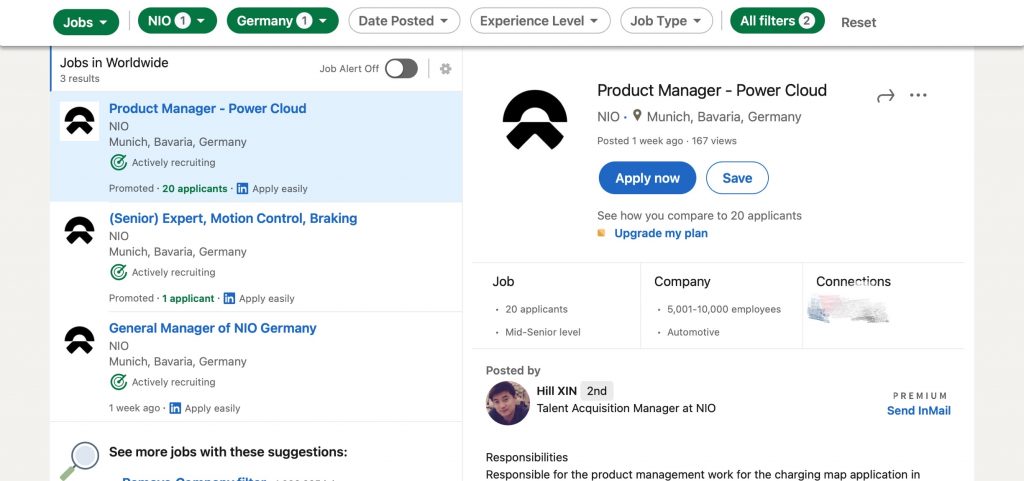 On Power Day, NIO announced that battery swap stations to be built this year in China is adjusted from 500 to 700. By the end of 2025, there'll be 4,000+ NIO battery swap stations around the globe, among which about 1,000 will be in the oversea market. It also announced to open NIO Power (battery swap + charging) and BaaS (battery as a service) to the industry.
Previously at the launching ceremony of the 2nd-generation battery swap station in Beijing, NIO's William Li said "Currently, the size of NIO's battery pack can be fitted into a car of the same size as Tesla Model 3." With its opening to the industry, NIO Power may be more flexible and applicable than it is now.