On February 23, 2021, German electric car rental company Nextmove uploaded a test video on Youtube demonstrating the charging speed of the upgraded firmware of the domestic Model 3 standard range plus version (equipped with lithium iron phosphate) after the update.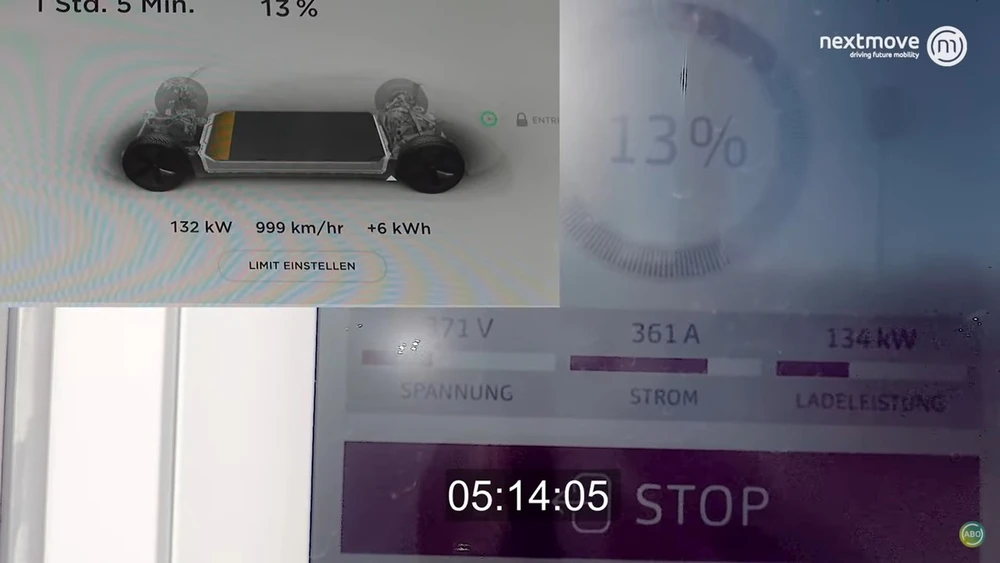 After the software update on 2021.4.10, the domestic lithium iron phosphate battery version of Model 3 had its preheating temperature increased to 40 degrees, and the maximum charging power increased significantly to 168 kW.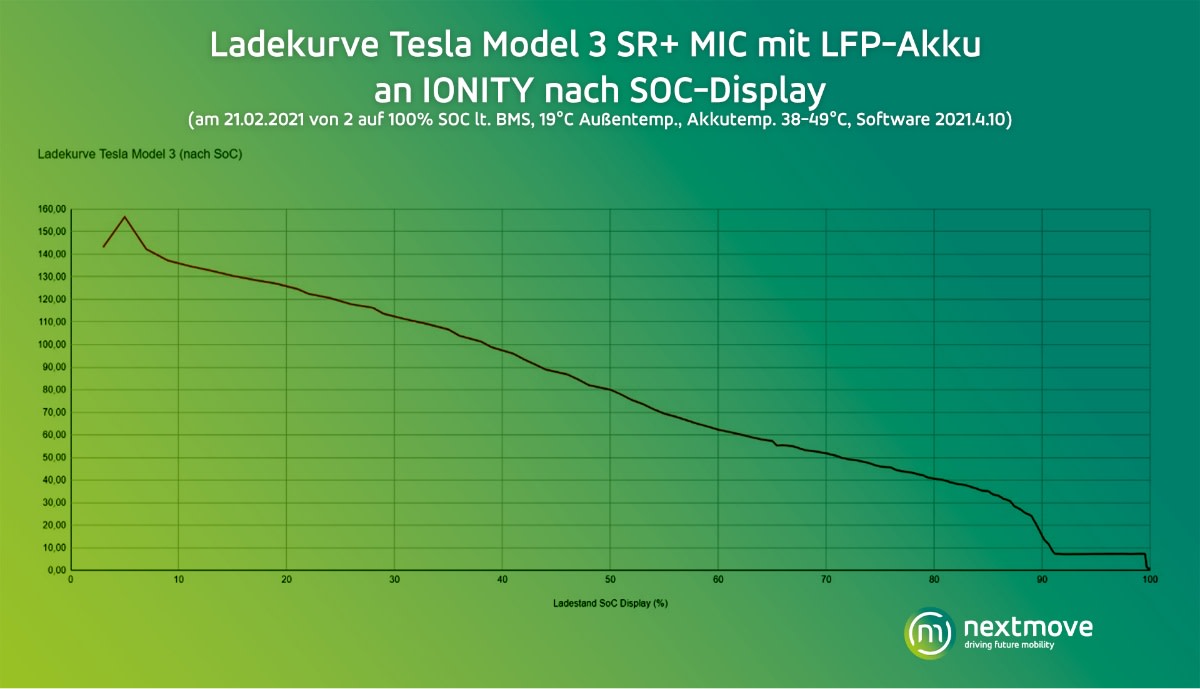 When charging at an Ionity fast charging station, the lithium iron phosphate version of Model 3 can charge to half of its battery capacity from 2% in about 15 minutes, and can be charged to 80% in a little over half an hour. It takes a total of 55 minutes to reach full charge.


For reference, in the previous test conducted by Garage 42, the highest charging power for the domestic Model 3 with lithium iron phosphate was 98 kW, and it took 47 minutes to charge from 10% to 95% of its battery capacity.
🔗Source: YouTube
This article is a translation by ChatGPT of a Chinese report from 42HOW. If you have any questions about it, please email bd@42how.com.