Weekly Index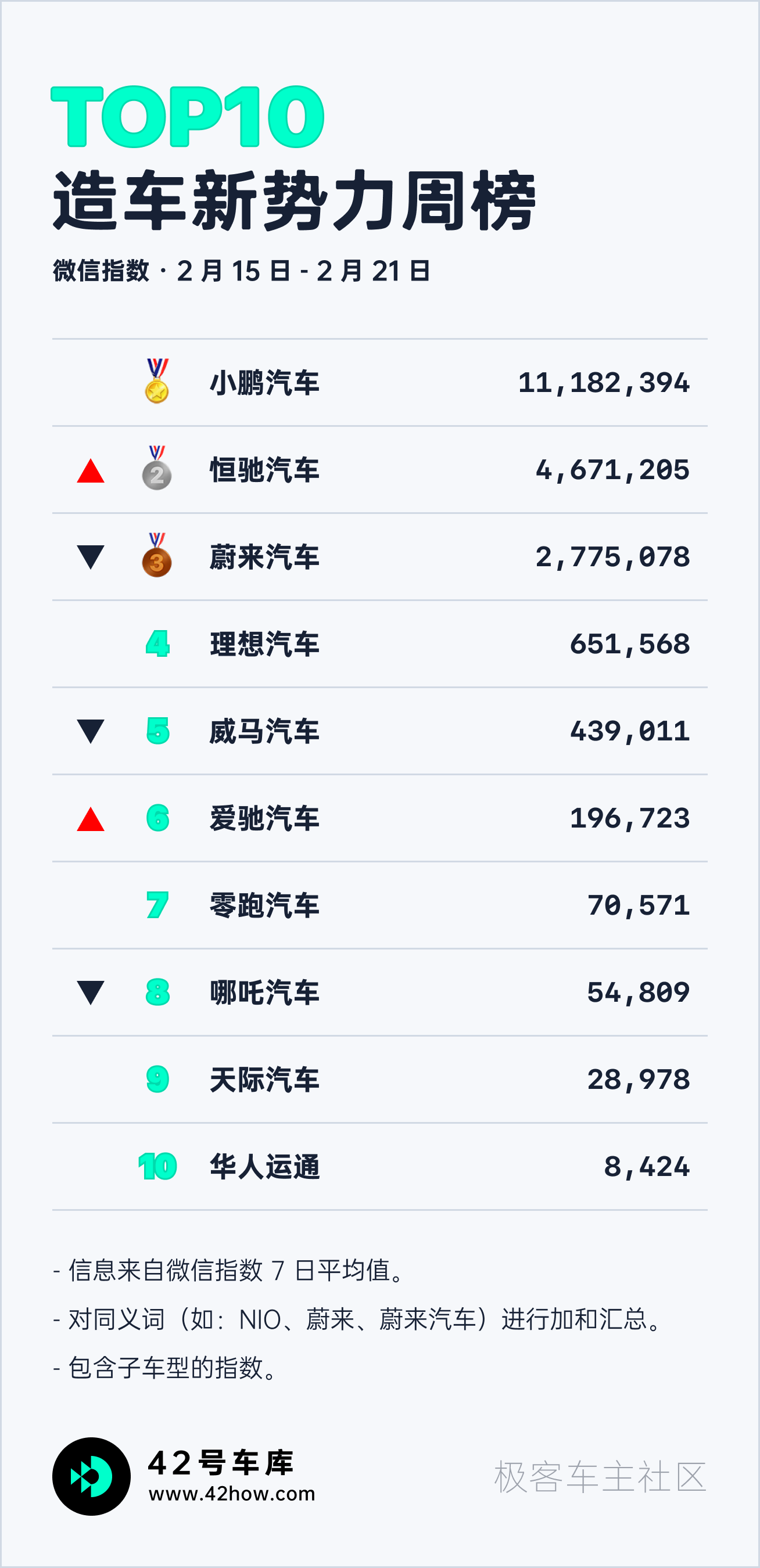 Weekly News
Standard Range Model Y removed from Tesla's US website
On February 22, the Standard Range Model Y, which had just been reduced in price by $2,000 last week, was removed from Tesla's US website. With the disappearance of the Standard Range version, Tesla also lowered the price of the Long Range AWD version by $1,000 to $48,990.
Shortly after, Elon Musk confirmed on Twitter that the Standard Range Model Y is still available for pre-order despite being removed from the US website. He also stated that the Standard Range Model Y did not meet their range requirements of 250 miles.
Quick Comment:
The Standard Range Model Y, priced at $40,000, clearly still has its target audience. The Standard Range version, which was explicitly stated not to be produced when the Model Y was released in 2019, miraculously appeared on the market, only to mysteriously disappear from the official website a few days later, and was then confirmed to still be available for pre-order. Tesla's intention to limit its exposure is indeed somewhat hasty.
Lucid to go public in the US at an estimated value of $24 billion
On the evening of February 22, Lucid and special purpose acquisition company Churchill Capital Corp IV (NYSE: CCIV) announced that they would go public through a recent SPAC financing and merger.
This deal will give Lucid $4.4 billion in cash. Lucid plans to use the funds to invest in and expand its factory in Arizona, USA, to accelerate its production plan. The largest shareholder of Lucid is the Public Investment Fund of Saudi Arabia, which has invested $2 billion in Lucid so far.
Comment:
Lucid has inevitably been compared to Tesla by the public, as both companies are headquartered in California, USA and the CEO of Lucid was the former chief engineer of Tesla's Model S.
Recently, the skyrocketing stock price and market value of electric car companies like Tesla have attracted more investors. In this context, Lucid is also holding high expectations. After going public, the competition between Lucid and Tesla may become more intense.
Shanghai Government and Horizon Robotics Sign Strategic Cooperation Agreement
On February 20th, the Shanghai government and Horizon Robotics signed a strategic cooperation framework agreement.
Horizon Robotics will establish two global headquarters, one for vehicle-mounted AI chips and the other for smart car central computing platforms in Shanghai, to carry out AI chip ecological construction, promote breakthroughs in core AI technology and bottom-level computing platform construction.
Comment:
Not long ago, Ideal Automobile announced that it will set up a research and development center in Shanghai this year. The company plans to recruit 2,000 people primarily for technology and research and development positions in Shanghai. Combined with the investment from major internet companies and others in the new energy smart car industry in Shanghai, the East China region has gradually become a new gathering place for smart car talents.
Xiaomi Officially Responds to Unconfirmed Car Manufacturing Plan
On February 21st, Xiaomi Group made a public response to car manufacturing, stating that the group has been paying attention to the development of the electric car ecosystem and has been continuously evaluating and researching the relevant industry trends. However, the group's business research on electric car manufacturing has yet to reach the formal project stage.
On February 19, according to "LatePost", Xiaomi has confirmed to enter the automobile industry. At the same time, "LatePost" quoted insider information that Xiaomi's car-making project will be personally led by Lei Jun, the founder of Xiaomi.
Quick Comment:
Nowadays, the development of new energy vehicles is thriving, and Internet and technology giants are also entering the field one after another. It is not surprising that Lei Jun, who advocated about investing in trendy things, chose to enter the market at this time. As early as 2013, Xiaomi began to layout automotive patents. Now, they have more than 800 automotive-related patents and have cooperated with car companies such as BYD and First Automotive Works.
At present, Internet and technology giants entering the automobile manufacturing industry mainly choose from three ways: autonomous carmaking, autonomous design and finding agents, and cooperation with traditional car companies. Faced with the high cost of car manufacturing and complex supply chain, Xiaomi obviously chooses the latter two methods.
Shougang, Meituan, and Hillhouse Invest in Great Wall Motor's Autopilot Subsidiary
On February 21, according to "LatePost", Great Wall Motor's autonomous driving company Haomo Zhixing, has completed a Pre-A round of financing of 300 million yuan, with investors including Shougang, Meituan, Hillhouse Capital, etc. Haomo Zhixing plans to achieve profitability in 2022 and go public on the Sci-Tech Innovation Board in 2023.
On February 22, it was reported that Gu Weihao, the former general manager of Baidu's intelligent car division, has joined Haomo Zhixing and will be responsible for the research and development of intelligent driving for Great Wall Motors.
Quick Comment:
Haomo Zhixing was developed from Great Wall Motor's technology center's autonomous driving division and focuses on the research and development of ADAS systems. In November 2019, the company was officially established as an independent organization, and it is also the core supplier of Great Wall Motor's autonomous driving technology. At present, the size of Haomo Zhixing's team is close to 300 people, with R&D centers in Beijing, Shanghai, and Baoding.
Haomo Zhixing focuses on advancing the commercialization of autonomous driving in two areas: autonomous driving passenger cars in urban scenes and unmanned small cars in low-speed terminal logistics scenes. With the new financing and fresh blood joining, the company will undoubtedly expand further, demonstrating Great Wall's emphasis on autonomous driving.
Geely to establish a new electric vehicle entity
On February 20, Li Shufu, Chairman of Geely Holding Group, shared and communicated with the group on the theme of "Complying with the Correct Way, Seeking Truth from Facts." He said that Geely has formed two blue action plans to focus on energy conservation and new energy vehicles and pure electric intelligent vehicles, and will establish a new pure electric vehicle company to participate in the competition in the intelligent pure electric vehicle market.Translated Markdown Text: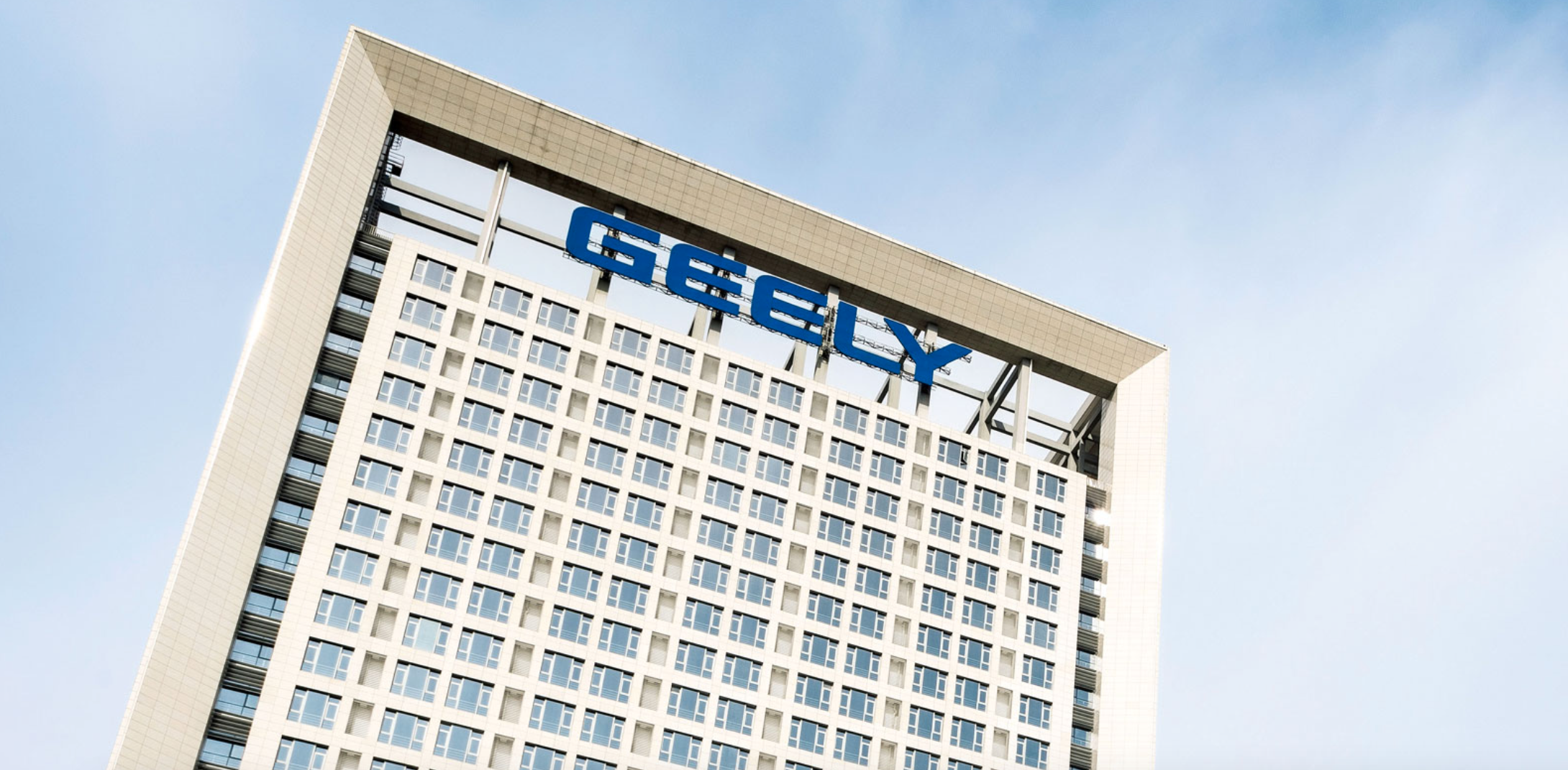 According to Reuters, Geely Group will establish Lingling Technologies this year to oversee the sales and planning of the SEA-based models, including the Lynk & Co Zero. Lingling Technologies will have its own independent sales team and adopt a sales model that integrates direct sales and dealerships to carry out more direct pricing and inventory management.
Quick Comment:
In 2015, Geely launched the "Blue Geely Action Plan," announcing its electrification transformation involving hybrid, plug-in, and pure electric models. At this internal meeting, Li Shufu summarized that the plan's delay was not due to strategic direction errors or strategy execution failures, but rather historical timing immaturity and the absence of external strategic conditions.
Geely's establishment of a new electric vehicle entity may help optimize the development of its new energy business.
Apple is in talks with multiple LIDAR sensor suppliers
On February 20th, Bloomberg reported that Apple is in talks with multiple LIDAR sensor suppliers, a crucial step in its self-driving car project.
On February 16th, there were rumors that Apple was partnering with Hyundai Group in a car manufacturing project, but Hyundai's high-profile announcement displeased Apple, and along with Hyundai's reluctance to bear the label of "OEM" and instead plan to involve Kia in the project, the talks with both companies did not go well, and Hyundai has announced that the negotiations have been terminated.
Quick Comment:
According to sources, similar to the production of the iPhone, Apple is seeking appropriate external suppliers to provide key hardware for its autonomous vehicles. At present, the discussions indicate that Apple has not reached an agreement with any LIDAR suppliers. Meanwhile, Apple may consider multiple options during the design and development stage and provide highly customized sensors. This also indicates that it will take a few more years before the final product is rolled out.
Tesla Offers Free EAP Experience for a limited timeOn February 16, Tesla announced that Tesla models delivered on or before February 15, 2021 with standard hardware can experience the Enhanced Autopilot (EAP) for free between February 16 and February 26. Those who place an order before February 26 and have their delivery scheduled between February 16 and June 30 can activate EAP for 30 days within two days of delivery.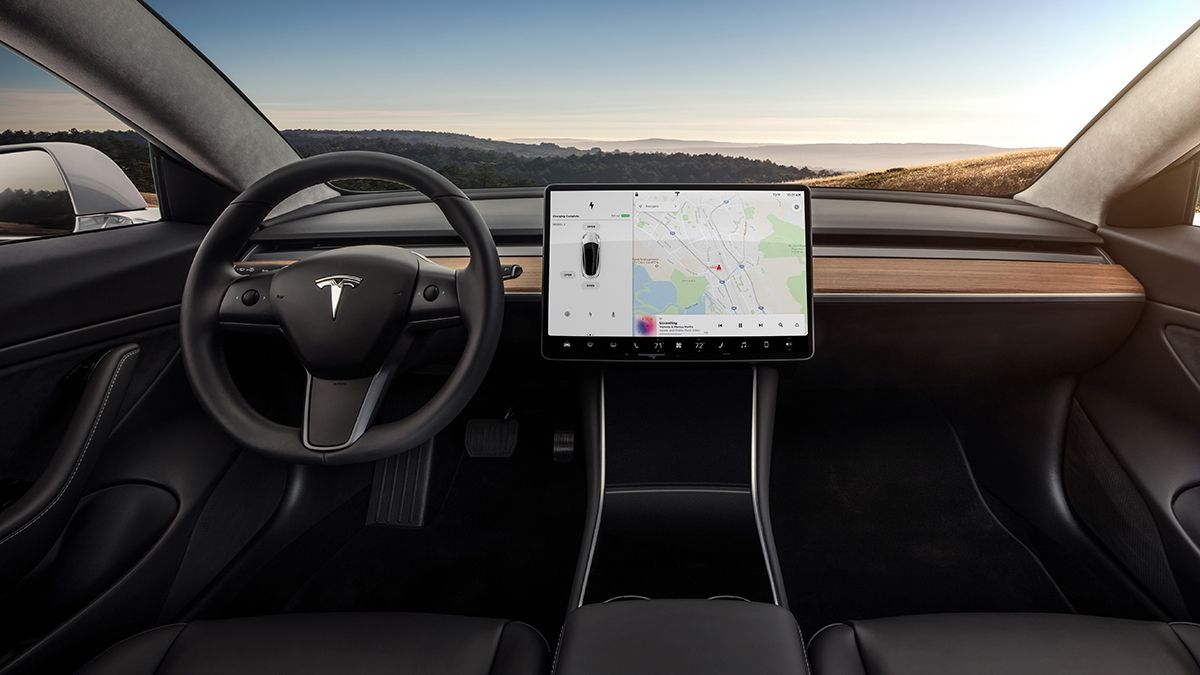 Currently, EAP and FSD functions in China are the same, and compared to the basic Autopilot, they provide an additional four functions: automatic lane changing with turn signal, Navigate on Autopilot, automatic parking, and Summon.
Quick comment:
According to Musk in the Q4 2020 earnings call, the FSD adoption rate in China is around 1% to 2%, much lower than in other markets, which is why he believes FSD needs to be improved further. The FSD beta with city driving capabilities may be launched in China by the end of this year with better functionality and user experience.
By offering a free trial during the Spring Festival period, more long-distance drivers can experience the excellent Navigate on Autopilot and automatic lane changing with turn signal functions, which may help increase the FSD adoption rate in China.
This article is a translation by ChatGPT of a Chinese report from 42HOW. If you have any questions about it, please email bd@42how.com.