Geli's Strategy: "Stick to the Basics and Innovate Realistically"
Author: Qiu Kaijun
Recently, Geely's moves have become increasingly difficult to understand. It has been acquiring other auto companies in China, such as Kandi, Tangjun, and Guojin, some of which seem like distressed acquisitions, such as taking over the management of Changan's Leopard and taking over Lifan.
After once warning that "Internet companies building cars is just fooling the public all day long," it is now cooperating with FF to make cars.
The "Blue Geely" plan is ambitious, but in the electric vehicle market, it has not achieved the same success as in the traditional fuel vehicle market.
Even Li Shufu, the Chairman of the Geely Holding Group, said, "Some kind-hearted people who are concerned about Geely are worried that Geely's energy is being dispersed, and are afraid that it will affect Geely's self-development. Some experts say they do not understand Geely's strategy. I think it is not surprising that some strategies are multifaceted."
What is Li Shufu's logic behind these "difficult-to-understand" phenomena?
On February 20th, Geely Group held an internal meeting, and Li Shufu shared his thoughts under the theme of "stick to the basics and innovate realistically". The full text of Li Shufu's speech was published by the "Zhejiang Business Magazine". Li Shufu is the Vice Chairman of the Zhejiang Commerce Association.
Li Shufu's talk covered the general trend of the world and pointed out the industry's changes, finally focusing on Geely's views and coping strategies. Corresponding to the external concerns about Geely, carefully reading Li Shufu's sharing is like answering questions.
Regarding electric vehicles, Li Shufu announced that two "Blue Geely" action plans had been formulated. The "Blue Geely" Action Plan One focuses on energy-saving and new energy vehicles, with around 90% new energy hybrid vehicles and about 10% traditional energy-saving small displacement vehicles.
The "Blue Geely" Action Plan Two focuses on pure electric intelligent vehicles and will establish a new pure electric vehicle company, participating in the competition of the intelligent pure electric vehicle market positively.
Why So Many Acquisitions?
When Geely acquired Volvo back in the day, it was a "snake eats elephant" event that has become a legend in auto history. Now, it seems like the acquisition has helped Geely make a leap forward.
On April 27th, Geely Holding Group officially signed a strategic cooperation agreement with the People's Government of Hunan Province and the People's Government of Changsha City, and took over the management of the Changan Group's Leopaard Automobile Changsha factory.
But what about Changfeng Leopard and Lifan? Is Geely so desperate?
Li Shufu mentioned the performance of intelligent electric vehicles in the stock market in his sharing:
"The world's electric vehicle industry is fierce, and everyone is doing well under the push of capital craziness."
"But," he turned the conversation around:
"I believe that the basic law of the auto industry will not change, and that is scale. In the end, there will not be too many global automotive industry companies surviving, only scale enterprises can survive."
Li Shufu has expressed this viewpoint before:"Only 2-3 companies can survive in the traditional automotive industry in the future world.
In 2020, Geely sold 1.32 million cars, ranking first in domestic car sales. However, compared to SAIC Group's 5.6 million, FAW Group's 3.7 million, and Dongfeng Group's 2.8 million, Geely's sales are still relatively small. It is not comparable to global sales of over 9 million by the Volkswagen Group and Toyota.
Li Shufu's "thirst for scale" will continue for many years.
Why not Develop Electric Vehicles Aggressively?
Geely is the leading brand in the self-owned car sector in the traditional automotive field, but in terms of new energy vehicles, Geely ranks tenth.
In November 2015, Geely unveiled its new energy vehicle development strategy, the "Blue Geely Action," in which Geely aimed to achieve new energy vehicle sales (including hybrid) of more than 90% of total sales by 2020, with plug-in hybrid and hybrid sales accounting for 65% and pure electric vehicle sales accounting for 35%.
Of course, this plan was completely unsuccessful. Does Geely really want to make electric vehicles?
Li Shufu responded to the failure of the Blue Geely Action at the sharing session:
"Although the Blue Geely Action plan issued by Geely in November 2015 was not achieved as planned, it is not surprising. It was not a wrong strategic direction or a failure in strategy execution but rather that the timing was not mature and external strategic conditions did not form. Such failures are common not just in Chinese auto companies but also in European, American, Japanese, and Korean auto companies. We do not need to be discouraged by this."
He also made adjustments:
"On the basis of past experiences, today we have formed two Blue Geely Action plans, namely, Blue Geely Action Plan One and Blue Geely Action Plan Two. Blue Geely Action Plan One focuses on energy-saving and new energy vehicles, including hybrid cars, plug-in hybrid cars, extended-range plug-in hybrid cars, as well as low-displacement energy-saving cars.
90% of Blue Geely Action Plan One is dedicated to new energy hybrid vehicles and approximately 10% is for traditional fuel-Saving low-displacement cars.
Blue Geely Action Plan Two focuses on pure electric intelligent vehicles and the formation of a new pure electric vehicle company, participating in the competition of the intelligent pure electric vehicle market."
He further explained the two Blue Geely Actions:
"The two Blue Geely Action plans that are being formulated are new plans based on the global auto industry's transformation and changes in application environments."The two plans not only aim to maintain Geely's advantages in traditional energy-saving and new energy vehicles but also to develop a new era of pure electric intelligent vehicles. Together, the "two plans" constitute a complete Blue Geely Action Plan, which is a very clear outline of the Blue Geely Action Plan.
This plan fully absorbs the global carbon peak and carbon balance timetable and contributes to global carbon balance action. Our dream has not changed, our pursuit is unwavering, and I am confident in our team. I firmly believe that our ideals can be achieved."
He also explained why Geely has been hesitating in the field of electric vehicles:
"I think that traditional cars and electric vehicles can coexist for a long time. The adjustment of energy structure and infrastructure construction requires time, and there may be a "degree" turning point where a qualitative change occurs once it reaches a certain level. This turning point may be repeated.
Therefore, there is an unbridgeable dynamic adjustment period in the transition from traditional cars to electric vehicles, which is also full of uncertainty. We must seek progress while keeping stability, be able to attack and defend, and be flexible."
Responding to the Automotive Industry Revolution
Li Shufu sets the tone high for the revolution happening in the automotive industry. He said:
"The automotive industry revolution has opened up a time window for the adjustment of the automotive industry chain and the expansion of the ecological circle. The new track has begun to be built, and a new marathon race has started."
He even said that the automotive industry revolution has reached the "riot" stage.
But why isn't Geely in a "riot"?
Li Shufu said:
"This is a new marathon race with no end, only the beginning, no method, only direction.
Marathon races have a characteristic of endurance, experience, and strategy. Those who have not run a marathon often lack experience and tend to accelerate at the beginning, but lack stamina when they really need to compete at speed.
For Geely, we cannot make such mistakes because we have experienced marathons before, and we deeply understand the importance of laying a foundation and practicing internal strength. We cannot take the wrong step in every step of the way, our steps must be firm and steady, and we must be very clear that the competition among enterprises is not for short-lived pleasure but for sustainable development capability.
Cars are still cars, and no matter how they change, safety, health, and renewable energy are eternal themes, and these ideas have become self-conscious in Geely Auto."
To respond to the revolution in the automotive industry, he believes that both self-revolution and joint revolution are necessary:
"At the critical period of transformation and reform, we must understand the strategic importance of inheriting the past and ushering in the future. We must maintain the advantages of traditional core capabilities, such as traditional mechanical and electrical capabilities, traditional quality control advantages, cost control advantages, etc., and also create new revolutionary advantages, such as human-computer interaction, autonomous driving, central computing, battery swapping and charging infrastructure, energy management, intelligent transportation, and industrial interconnection, etc."We need both self-revolution and united revolution, and we must be open and inclusive, unite all potential strengths and build new industrial advantages of the supply chain, expand the ecological circle of new friends. It's hard to win the war by fighting alone and independently.
We must actively seek changes, respond positively, identify directions, firm beliefs, and continuously build a sustainable development advantage. We should not rush for quick success, act recklessly or cling to old ways, and indulge ourselves; we should also carry forward our traditional strengths and continue to strengthen energy-saving automobiles through upgrading and transformation.
How to View Software-Defined Cars?
In recent years, the hottest topic in the automotive industry is "software-defined cars." Companies like Tesla, NIO, and XPeng have implemented or will soon realize hardware and software payment separation.
So, how does Geely view this and how to cope with it?
Li Shufu said:
"The prerequisite for software-defined cars is the seamless connectivity of hardware and software, and the hardware capability is still crucial for the automotive industry."
He emphasized:
"For the automotive industry, whether it is traditional car companies or new car companies, it is difficult to possess the basic abilities required by a century-old automotive industry, such as active/passive safety technology, durability, comfort, reliability, and various performance indicators. It takes time and accumulation to achieve these basic abilities, which cannot be done overnight."
However, he agreed with the direction of "software-defined cars":
"The so-called software-defined cars are the consensus of the industry. This is the result of human technological progress at a new height. Everyone is striving for technological breakthroughs in this direction.
Geely has attached great importance to the strategic value of software-defined cars, which has been widely laid out and is being promoted in depth. I believe that these layouts will produce wonderful and infinite development opportunities."
He also mentioned unmanned driving specially:
"When Geely Holding Group received Volvo Cars from Ford, it included an important project, which is the unmanned driving technology research and development project group. Think about it. Volvo has been studying unmanned driving technology for more than a decade and has persisted to this day, but why hasn't it been mass-produced yet?
Because Volvo pursues absolute safety. Once the unmanned driving car is in the driving mode, the driver can sleep and rest instead of being vigilant and ready to take over at any time.
This is not only a respect for life but also a protection of the Volvo brand. I can tell you that this day will come soon."
## Why cooperate with FF?
Recently, the most surprising move by Geely is to announce a partnership with Faraday Future (FF), planning to expand cooperation in the field of technical support and engineering services, and explore the possibility of providing contract manufacturing services through the joint venture of Geely and Foxconn. At the same time, as a financial investor, Geely Holding Group also participated in a small amount of investment in FF's IPO.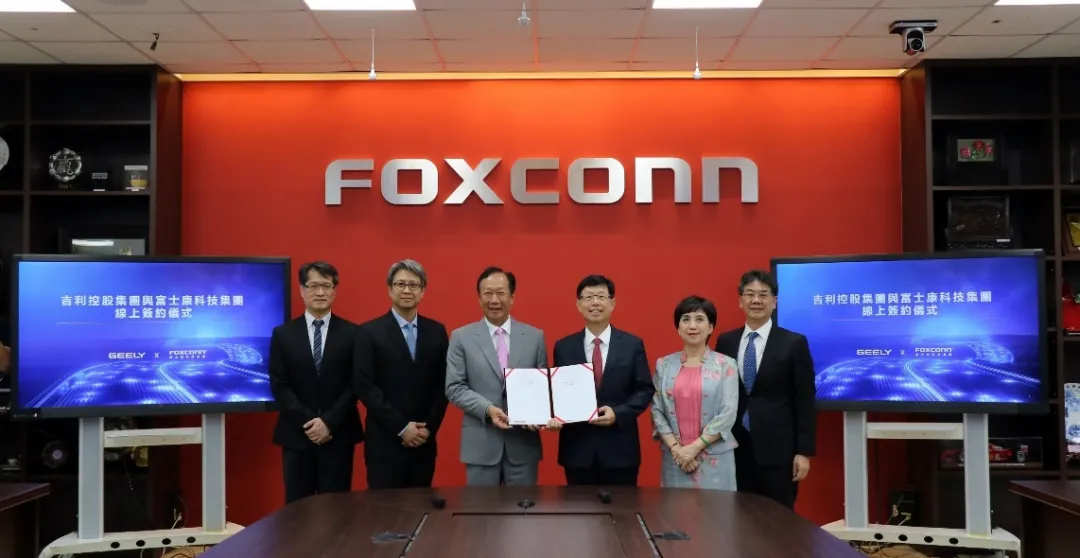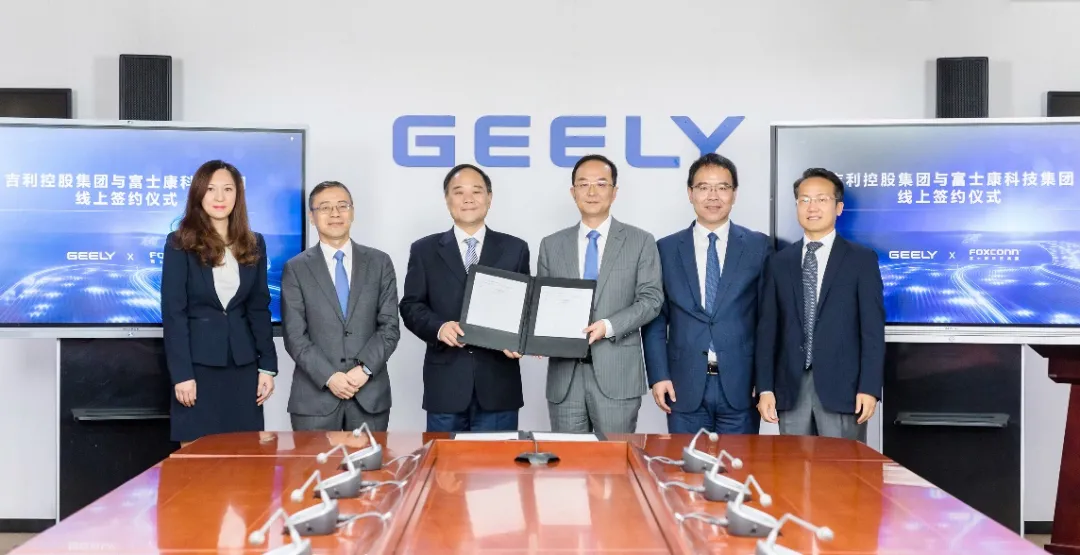 Although not explicitly stated, FF, which is operated by Jia Yueting, is almost the typical "blindly bluffing the public" in the eyes of Li Shufu. Although FF is no longer Jia Yueting's company, did Li Shufu change his attitude because of this?
His idea may be to give it a try.
When responding to the outside world's "incomprehensible" strategy of Geely, he said:
"All new thinking has these problems. If everything is clear at a glance, it is not a new model. Since it is an innovative idea, not everyone can understand it, and we are just exploring."
Regarding the "forward and backward" mentality of Internet car manufacturing, he said that he must have the courage to self-doubt:
"The world has entered an era of free exploration of technology and cross-industry integration. Traditional thinking, single-domain thinking, and one-way thinking are no longer suitable for the sustainable development needs of the Geely group. We must have the courage to self-doubt, self-transcendence, and continuously improve the level of free exploration of technology and cross-industry integration."
From Geely's "continuing the past and starting the future" attitude, it can be seen that Geely and FF's cooperation is nothing more than leveraging their own traditional capabilities to earn contract manufacturing money; FF may not have much value to Geely, at most, it is using contract manufacturing to be a front-row audience, and choosing to follow the good ones.
How does the company govern?
At the end, Li Shufu talked about corporate governance and values.
He emphasized that the enterprise must comply with regulations, establish a modern enterprise management system, and start with itself:
"At the end of last year, I decided to no longer concurrently serve as the CEO of the holding group, and hired Comrade Li Donghui as the CEO of Geely Holding Group. An Conghui continues to serve as the President of Geely Holding Group. I will continue to serve as the Chairman of Geely Holding Group. According to international conventions and Geely Holding's own system arrangements, the CEO serves as the legal representative of the company, and I will no longer concurrently serve as the legal representative.
This is to further promote the construction of a modern corporate system, which is in line with national laws and international conventions. The purpose of doing so is to build a modern corporate governance system that can take root in Geely Holding Group and its various business groups in compliance with laws and regulations and play a critical role."Translation
Li Shufu talked about values in the end:
"The purpose of sticking to principles is to achieve the unexpected. The goal of running an enterprise is to create value for society, to promote social progress and technological development. I firmly believe that as long as we stick to the correct values and core values, let every user be happy because of Geely and make our partners successful because of Geely, this is our core value pursuit, this is Geely's existence value, and this is what we often say, 'Happy life, company of Geely'.
As long as we stick to our principles, we will be respected and demons will naturally stay away."
It is said that all management personnel above level 8 were present to listen to Li Shufu's sharing. For a large company like Geely, the management team must be very large.
Today's enterprises, even manufacturing enterprises like automobile companies, employ knowledge-based employees, particularly in management positions. Their products are ideas, information, and concepts, which are implemented with the help of knowledge-based staff.
For leaders, effective governance does not rely on authority, but on conveying values and knowledge. Li Shufu's internal sharing is an example.
This article is a translation by ChatGPT of a Chinese report from 42HOW. If you have any questions about it, please email bd@42how.com.