According to the information from Tianyancha, OPPO has recently disclosed multiple patents related to autonomous driving technology, covering areas such as collision warning, in-car devices, vehicle positioning, and vehicle control.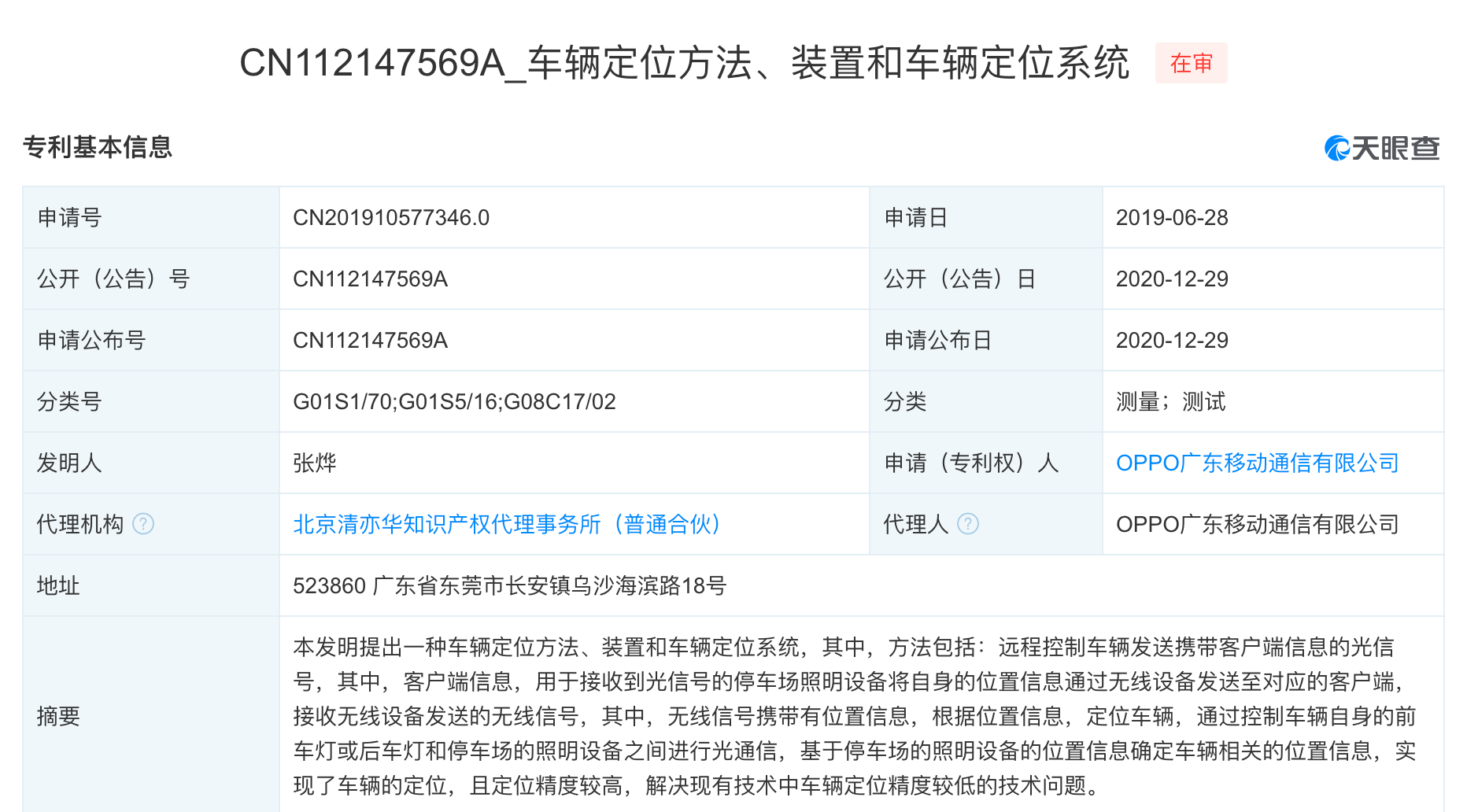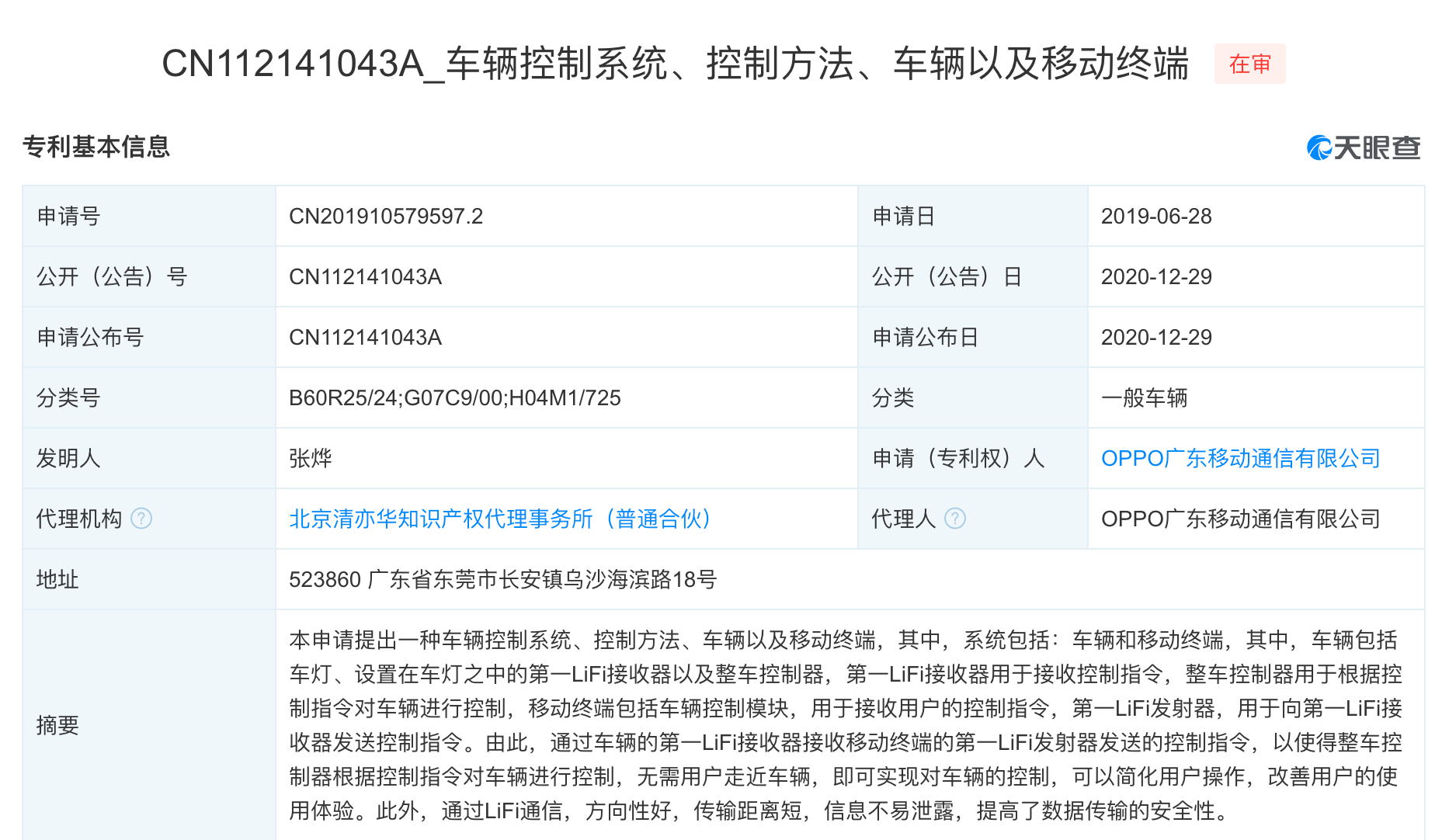 (Source: Tianyancha)
At the 2019 OPPO Future Technology Conference, OPPO founder and CEO Chen Mingyong said, "We either don't do it or we do what we are good at, instead of building cars ourselves. If the car industry cannot do cars well in the next decade, OPPO may make cars, but it's not possible at the moment."
Information source: Tianyancha
This article is a translation by ChatGPT of a Chinese report from 42HOW. If you have any questions about it, please email bd@42how.com.