According to SNE, a South Korean new energy analysis institution, the global installed capacity of power batteries increased by 17% year-on-year to 137 GWh in 2020. CATL ranked first in the global installed capacity of power batteries in 2020.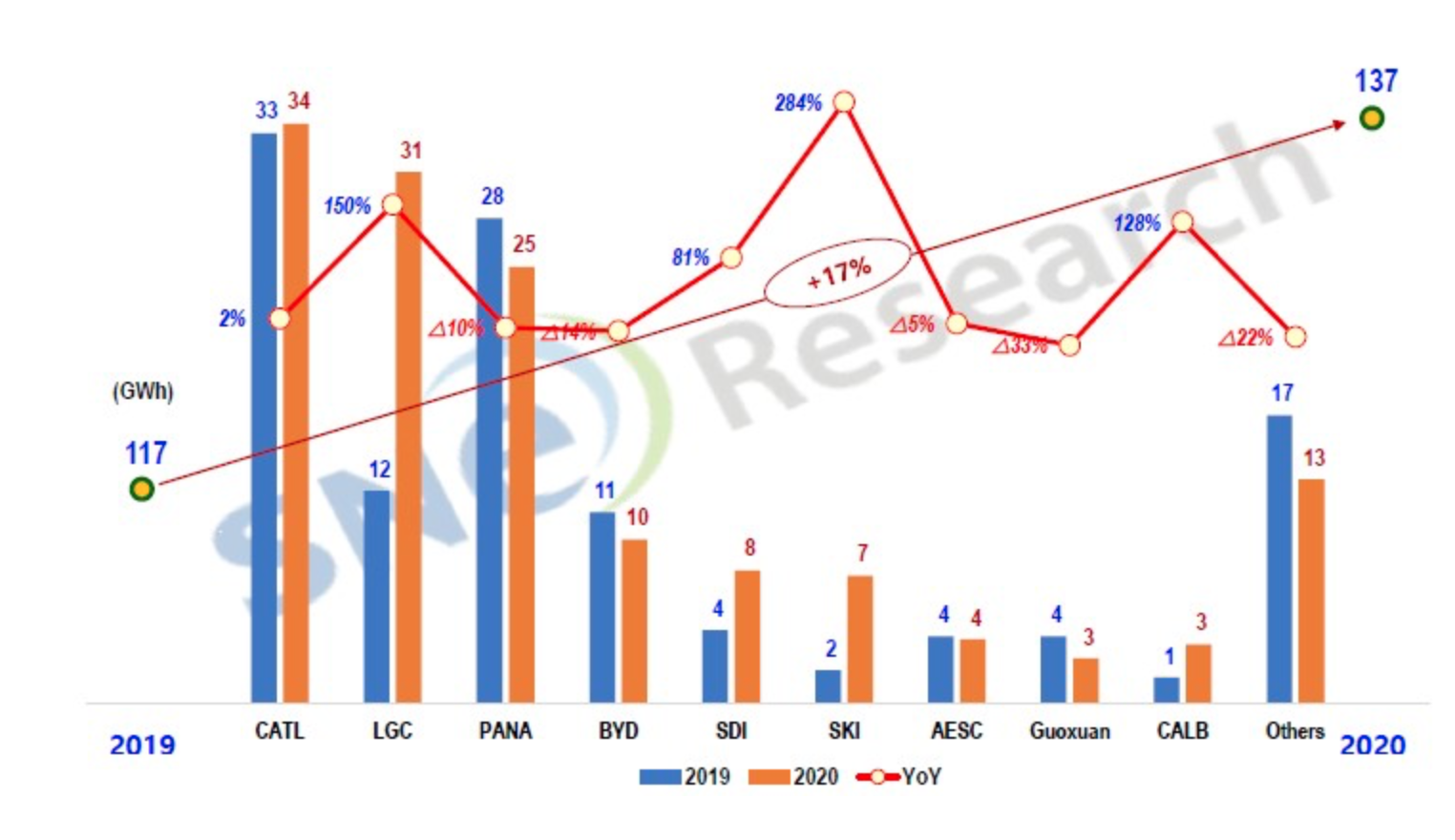 In terms of shipment, the shipment volume of power batteries grew by 34% to 213 GWh in 2020. It is expected that the year-on-year growth rate of power batteries in 2021 will reach 49%, with an estimated volume of 317 GWh.
In terms of both installed capacity and shipment, CATL has been maintaining a leading position. Meanwhile, South Korean power battery companies LG Chem, SDI, and SKI also saw significant growth in installed capacity, with growth rates of 150%, 81%, and 284% respectively.
According to SNE's prediction, the demand for power batteries for electric vehicles will reach 1,163 GWh by 2025 and 2,963 GWh by 2030.
🔗Source: SNE Research
This article is a translation by ChatGPT of a Chinese report from 42HOW. If you have any questions about it, please email bd@42how.com.