Today, the China Association of Automobile Manufacturers released the sales rankings for December 2020 and the full year.
The sales of narrow electric passenger vehicles in December were 206,000 units, an increase of 58.1% year-on-year and an increase of 20.8% month-on-month. The cumulative sales for the year were 1,109,000 units, an increase of 9.8% year-on-year.
In December's sales rankings, Tesla Model 3 sales were 23,804 units, ranking second in the new energy vehicle category. This data also placed Model 3 in the top ten of sedan sales for December, and it became the best-selling mid-size sedan for the month.
The Hongguang MINI had the highest sales of new energy vehicles in December with a total of 35,388 units.
Looking at the full year of 2020, the Model 3 ranked first with a cumulative sales of 137,459 units, and the Hongguang MINI ranked second with 112,758 units.
New energy vehicle rankings: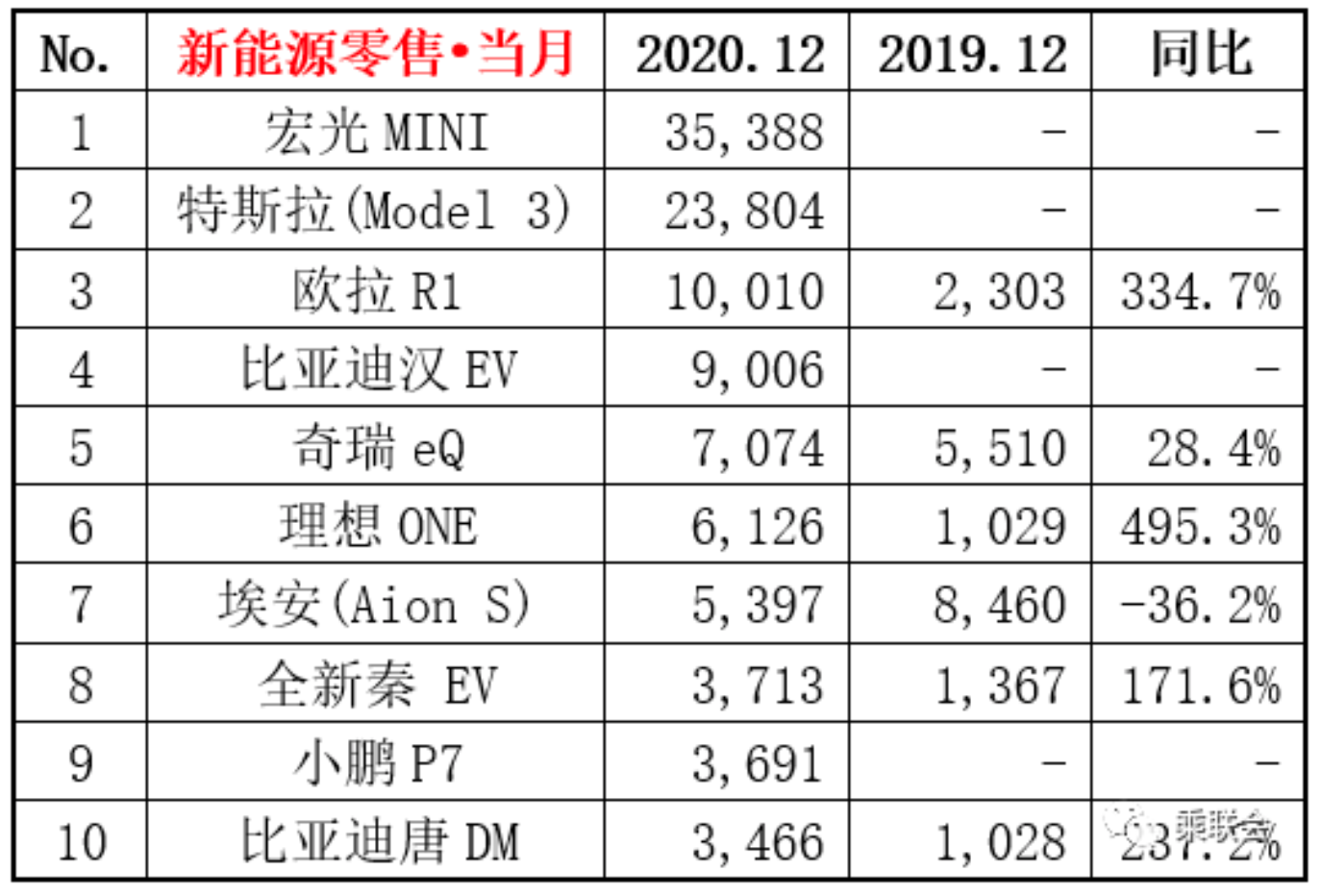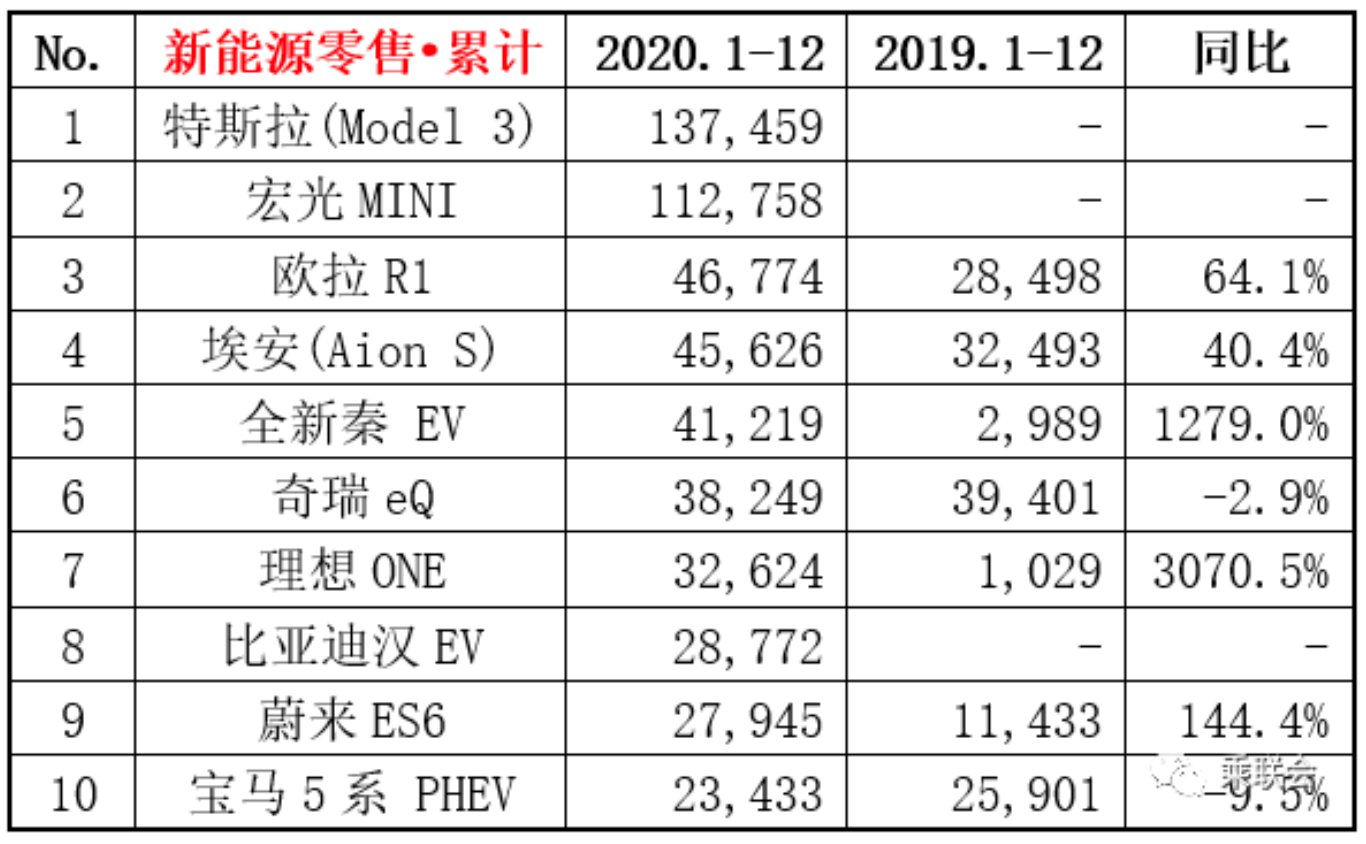 Sedan rankings:
High-end SUV rankings: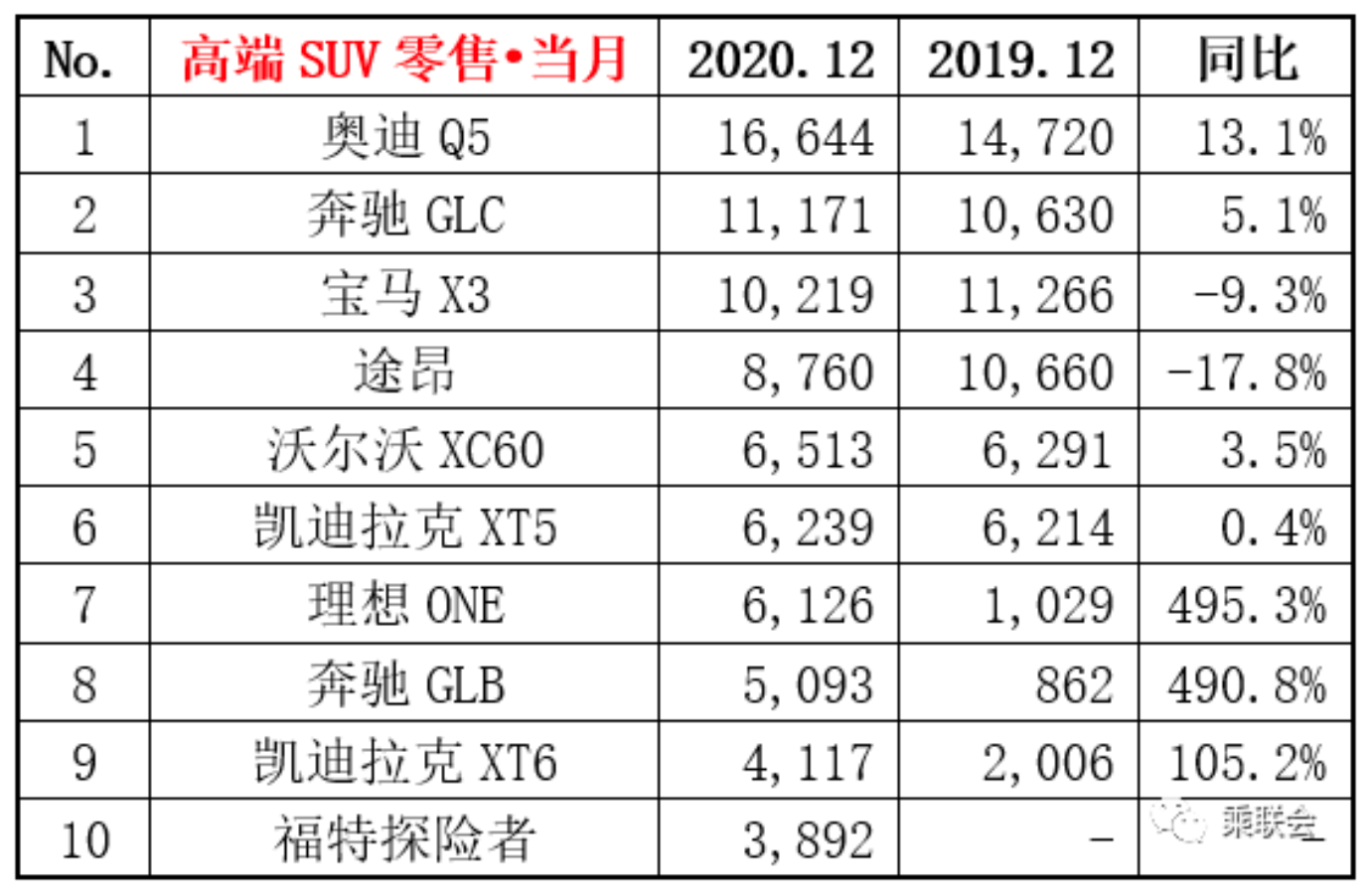 Please find below the translated English Markdown text with HTML tags preserved:
🔗Source: Auto Alliance
This article is a translation by ChatGPT of a Chinese report from 42HOW. If you have any questions about it, please email bd@42how.com.