Introduction: After NIO Day on January 9th, 42HOW community launched a Q&A about "How do you evaluate NIO's new car ET7?" with 59 participants answering. We have selected 19 of the best answers and organized them to share with you.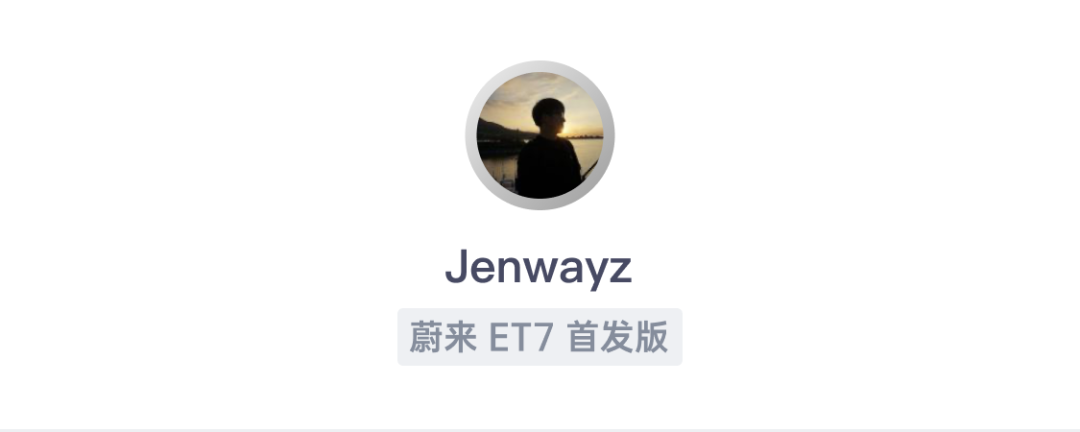 Deposit has been paid.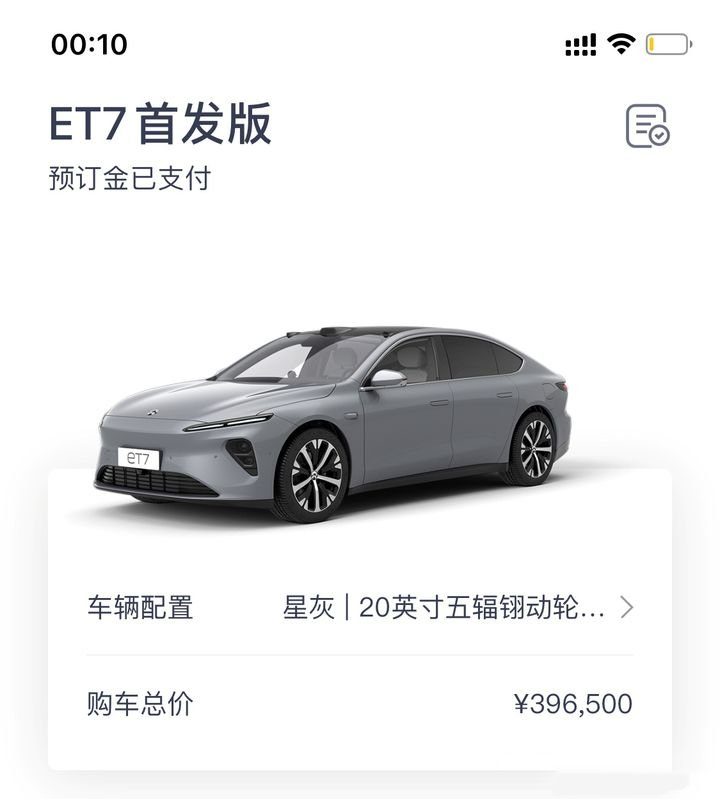 Zhihu user @St. Antonio stonemason mentioned that this car breaks away from traditional benchmarking thinking, which I strongly agree with. Recent answers have had similar views, but comments often lead to unnecessary bickering.
Whether you think the car is not worth it or the PPT presentation had too much meaning, it all comes down to the personal viewpoint on cars.
If we apply this difference to car manufacturing companies, the question becomes whether they can create a product like ET7, or will they move forward with the traditional model change methodology. However, what was considered traditional back then?
ET7's length is five meters, wheelbase is three meters, and the price range is around 400,000 yuan, similar to the Audi A6, BMW 5 Series, and Mercedes-Benz E-Class. However, if we go back thirty years, the situation was vastly different.
Thirty years ago, there was still an Italian passion and German meticulousness, but now the luxury car market is almost entirely defined by Germans. CES and 357 each occupy their own sub-market and it seems like every other brand has a corresponding product.
Recently, there was an interesting account on foreign websites called "Car Industry Analysis", which posted a comparison of the product sequence changes of Alfa Romeo and Audi from the past thirty years. Looking at the beginning and end, you might find it hard to imagine the huge differences that have occurred.
Just like this image, the product sequence of Alfa Romeo and Audi has undergone significant changes in the past thirty years.
What did the Germans do right and what did Italians do wrong?
Before all of this change happened, could you predict the results thirty years later?
The meaning of ET7 is probably that it has pressed an accelerator button during an era that is bound to experience change.Throughout the entire product launch, the discussions centered around product-related services, including the expansion of the charging network, updates to the battery swapping stations, and upgrades to battery technology. Main points about the product itself were also discussed, such as basic dimensions, configuration, design, model upgrades, digital cockpit, power, acceleration, range, braking capacity, suspension, body, and hardware related to autonomous driving.
The three key points emphasized were the updates to the battery swapping stations, upgrades to battery technology, and hardware related to autonomous driving. These represent the three strongest dimensions in NIO's product design and service system: the charging experience, upgradeable range capability, and autonomous driving.
People who think that this car is not worth 500,000 RMB are similar to those who thought in 2012 that "Tesla was just okay, and traditional car companies were just not trying hard enough to make such cars". They're also similar to companies that make cars in the usual manner during this inevitable and transformative era.
Cars from it will exist, but they will not be the ET7. These car companies' products will be improved and transformed, but they will not be the ET7.
Is the ET7 competing against cars that are 5 meters long, with a wheelbase of 3 meters, and a price range of 400,000 RMB?
Is it being compared to the "BMW 7"?
Clearly, no.
This is actually a kind of "overtaking in a bend", in which ET7 redefines the strongest dimensions of product design and service system. It is also reshaping the evaluation criteria of automobile products in the minds of its target customers.
Just as some electric car owners say, "Once you drive an electric car, you can never go back," although I don't completely agree.
If you accept the product story NIO told during the product launch and the product definition dimensions of ET7, then 500,000 RMB for this car is not expensive at all.
These dominant product and service dimensions emphasized by ET7 are exactly what NIO has been insisting on with its three previous products: ES8, ES6, and EC6.
The difference is that the differences between the previous three cars and similar-priced traditional products were not too obvious.
By contrast, supporting up to 13 battery swap stations, solid-state batteries with a capacity of 150 kWh, and an autonomous driving solution that utilizes LIDAR have already taken a huge lead over the solutions offered by traditional companies that are currently on the market, even after accounting for delivery delays.
The significance of ET7 represents NIO's continual ascent, as it begins to accelerate on its own defined track.
Like Jenwayz, I also made a reservation for the ET7 as soon as I finished watching the product launch, while eating skewers with friends in Chengdu last night.
Of course, the reason why I made this decision is mostly for work. As a product manager of pure electric vehicles, it is necessary for me to increase my own concentration at work. Therefore, buying a pure electric car is inevitable. The next step is to choose one from the few products available.
The NIO Day in Chengdu is not just a product launch event, but also an annual owner meeting that incorporates the launch event. Therefore, the president of the early stage did not show much interest, only paying attention to the product itself.
During the final concert stage, everyone stood up and swayed with flashing hand signs, while the president left early – after all, for someone born in the 1995s, it's not very interesting to listen to a noisy singer who sings songs they have not heard before.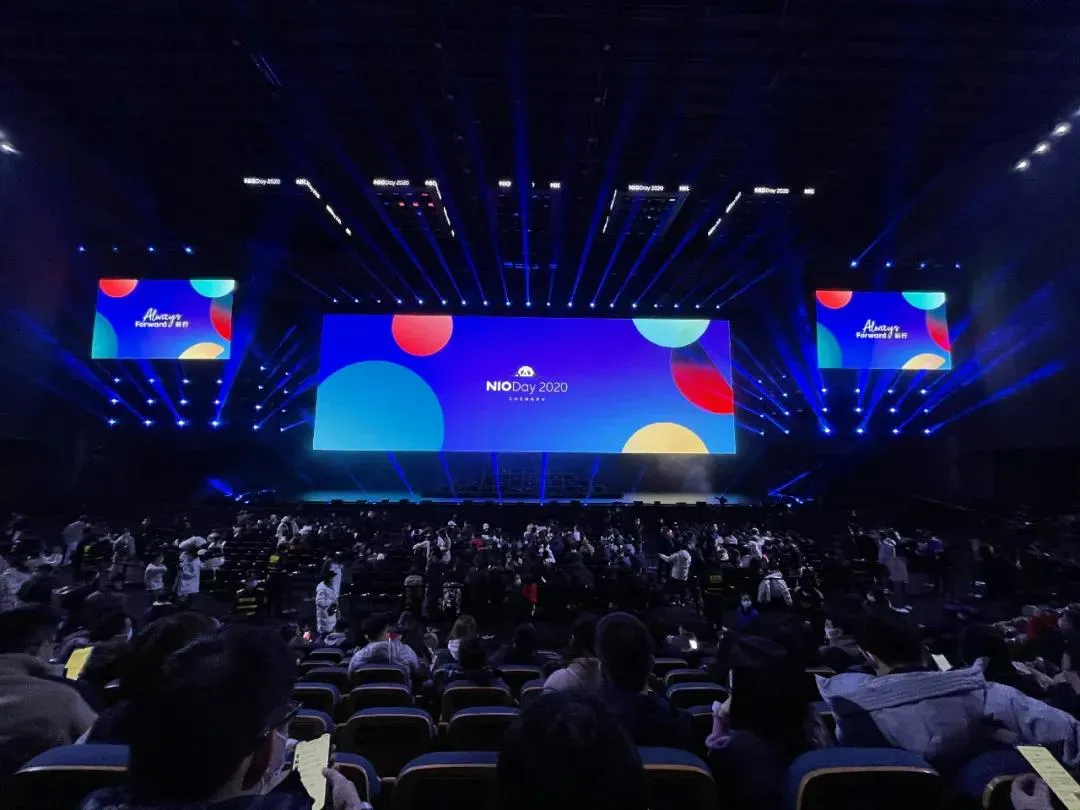 Back to the car itself
There isn't much new in the ET7, but it is a relatively mature product. All the advancements are expected, and there's nothing special elsewhere.
What might attract the president is this design.
This time, the design of the ET7 deviates from the fine styling of the previous SUV series, cuts a lot of trim parts, makes the exterior overall cleaner and more tidy, gives off some futuristic vibes, and the overall style is also closer to the Lucid Air, Tesla, and Porsche.
However, the disadvantage is that there is no display of advanced craftsmanship, and all solutions are relatively conventional.
Although some materials are piled up, the car is not particularly radical. For example, active anti-roll bars, rear-wheel steering, and other complex chassis technologies did not appear.
The material of the car body has also had a setback. The carbon fiber structure used in the ES6 is gone – theoretically, this is the most reasonable application position for the rear decklid. And the torsional rigidity is weaker than that of the SUV – which is a bit embarrassing for a sedan.
It can be said that this project is developed based on the principles of "do it quickly" and "considering certain costs." For example, the obvious break in the position of the roof light strip.
The main highlight is the autonomous driving
There are quite a lot of materials piled up in terms of autonomous driving, with four Orin chips, LiDAR, and a bunch of 8 MP cameras. It can be said that it has already been piled up to the top at this stage.
However, some immature details can still be observed. For example, although the top camera and LiDAR are completely integrated into the car model, there is no cleaning solution in sight.
Do car owners need to be later equipped with a feather duster?
In terms of autonomous driving, hardware is definitely leading, and when the software catches up still remains unknown.
Finally, back to overall delivery
Releasing a car in January 2021, but not being able to deliver it until Q1 2022, is honestly a bit too long.
When the delivery date was announced, the car owners present all let out a sigh.The delivery time for the 150 kWh battery is even longer, so the super large 1000+ mile range is also a joke. From the chassis diagram, it can be seen that the ET7 has a long wheelbase, but there is already a blank area between the battery and the rear suspension. This is a problem that arose early on when the battery was limited. Solving this problem will likely become increasingly difficult with the release of the 2nd generation battery swapping stations.
By the time competitors are releasing 120 kWh pure electric vehicles in 2022 and 2023, NIO may be somewhat embarrassed.
Finally, some may ask why I wrote so much and still bought the ET7.
I bought it to play with.
The reason I didn't buy the ES8 and ES6 is because they are the least car-like cars I have ever driven and are too difficult to drive. Whether steering, suspension, or throttle and brake, it is very uncomfortable. I once drove an ES6 with advanced driver assistance for a while.
That was my happiest memory of driving a NIO, because most of the time I was using Pilots to drive.
So, will the ET7 improve these "essential car problems"? I'm not sure.
I just pre-ordered it and will probably sell it in half a year or a year, like an electronic device.
After watching NIO Day and the ET7 yesterday, I won't write a long article, just a few words:
1. First, the overall conclusion of the ET7: unimpressive design and impressive performance.
Saying "unimpressive design" does not mean it's not good-looking or ugly. Compared to market competitors, it's average, with positives and negatives, following NIO's consistent aesthetic standards.
But, it lacks the element of surprise.
Before the launch event, the Wei Xuefen and her team said that for NIO, if they can't achieve wow in terms of design, it's a failure.
According to this standard, the entire launch event was criticized, especially the so-called "second-generation intelligent cabin," which lacked any excitement or surprise.
However, the starry sky blue dynamic in the official promotional video received praise and likes for its craftsmanship.
Saying "impressive performance", in the second half of the launch, the ET7's muscle gradually showed itself, whether it's the perception system with laser radar or the NVIDIA Orin with extremely powerful computing power, which made the ET7 the top of its class.
2. Bin Li has a key comment: we not only need to compare horsepower, but also computing power.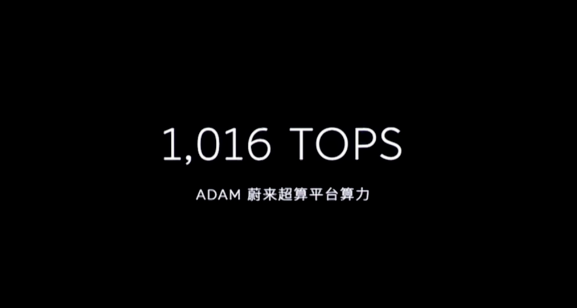 From NAD's statement, one can feel NIO's confidence in their autonomous driving system. The term "assistance" no longer exists.
After the conference, some friends interpreted it as forgetting NIO Pilot since it belongs to two different eras.
Indeed, starting from ET7, the era of official civilian autonomous driving could begin.
Cars are no longer just about performance, handling, and luxury. It's a competition of the brainpower.
Starting from ET7, the trend of digitalization in electric vehicles will be established. The upgrade cycle will become shorter in the future.
The iteration of car chips, computing power, and algorithms will become faster and faster, and the appearance will gradually converge.
Referring to the development trend of mobile phones, we might even see something like "NIO Care upgrades every year" in the near future.
Any enterprise or user who still has traditional consumption habits will start to feel uncomfortable.
Last year, the battery BaaS was introduced.

This year, autonomous driving has also been ADASed.

What AS will be introduced next year?
Ownership is becoming less and less important. The trend of usage right and pay-as-you-go has been established.
Therefore, even though the appearance is not so stunning, I will still buy one as a transitional product, use it for two years, and sell it back to NIO's used car department.
I am looking forward to the driving experience of ET7.
This is the first car developed and tuned independently by NIO. It contains fewer black boxes, and it is said to have excellent handling. I am very much anticipating this!
Endurance has become a pseudo-proposition.
With over 1000km of endurance and the availability of 13 battery swap stations, it no longer makes sense to worry about the endurance of the car.
There is still much to explore regarding battery swap stations, and I am looking forward to seeing more details.
A few worries:
How will NIO's products sell this year?
Except for space, none of the currently available models can compete.
However, ET7 is priced very competitively, and it will kill the competition. NIO will face greater sales pressure this year.
Fortunately, they have 40 billion yuan in hand, so they can afford to take a break this year.
Supplementary: Today I sat in my own ES6, and it still felt great.
ET7 belongs to the next era, but it's also good to live in the present.2. This is a "supplier conference".
Most of the highlights, such as solid-state batteries, radar and sensing systems, computing chips, and intelligent cabin chips, come from suppliers.
Of course, there are NIO's self-developed components, but the weight determines whether you will be the future Huawei or Xiaomi.
NVIDIA, Qualcomm, and Infineon are all names to be feared, and whether they will be "strangled" remains to be seen.
In short, this year's NIO Day had fewer surprises and emotions, but more confidence and connotation, representing NIO's separation and farewell from the past.
ET7, a new era, NIO's era, our era.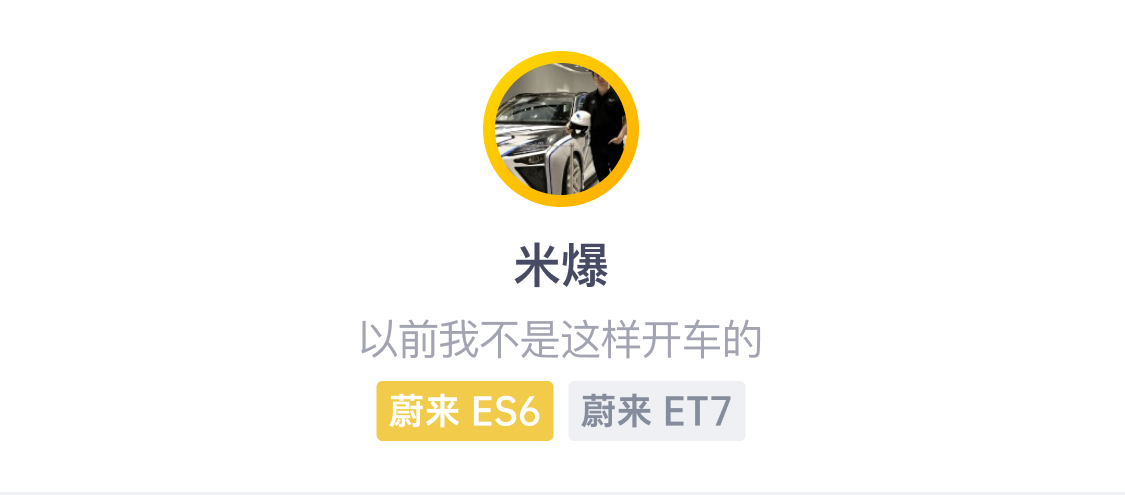 Interestingly, most of the comments are from Tesla owners or fans. Indeed, in the eyes of NIO's old car owners, the ET7 is not a car that is very "NIO".
The original advantages of design, comfort, and luxury have not been extended.
Instead, the original shortcomings of endurance, performance, perception, and computing power have become the main focus of this release. I guess handling will also be greatly improved.
So it's no wonder that old car owners feel a bit uncomfortable and prefer their old homes over racing on the Tesla XPeng track. I believe this is also NIO's thinking and adjustment after seeing the final outcome of intelligent electric vehicles.
In that case, as an old car owner, I will continue to support NIO as always. NIO on!
Product Hardware
After the ES8, ET7 continues to rapidly increase the brand's technological content from a product perspective.
A 150-degree "solid-state" battery, a hypersensitive system with a laser radar, NVIDIA's four Orin chips, a subscription-based NAD service, and AMOLED screens are all vehicle hardware barriers that support NIO's continued high-end positioning, commonly known as "piling up."
Product Form
ET7 enters the large coupe market, but is not a traditional A6 or 6 Series sedan.
Compared to the Model S, it is closer to the A7 and leans towards a personal coupe style, also avoiding large executive sedans mainly used by older non-autonomous driving populations that depend solely on logo branding competition.
The C-pillar coupe styling provides actual performance support for acceleration and braking for coupes.
Product Platform
ET7 is actually NIO's second-generation platform, which plays a role in leading the layout of future sedan or SUV products.Although the price ranges from 400,000 to 500,000 yuan, many people still think it's expensive.
However, after careful consideration, NIO will release a mid-size sedan, ET5, on this platform, slightly larger than Model 3, with a product length of 4.7 meters and a price range within 300,000 yuan.
Moreover, it is highly likely that the second-generation ES8 and even the full-size ES9 will be developed on this platform.
2nd Generation Battery Swap System
Continuing to consolidate the battery swap system as the core infrastructure, improving usage efficiency, and strengthening core city layout, so that users in core sales cities can have a better battery swap experience, thus forming a core auxiliary system against Tesla's supercharging.
Overall Competitive Strategy
Like Android platform's flagship phones which compete against the relatively unique iOS system/hardware, NIO will spare no effort to find the best battery, LiDAR, and computing chip suppliers in the entire ecosystem, and finally integrate its unique abilities, namely algorithm, battery swapping, and service, to form a combination of hardware and software/inside and outside to compete against the big boss Tesla.
Tesla is going down the route of constantly increasing sales revenue by exploiting more markets to increase sales and offset operation costs, while NIO is moving in the other direction; first by building a brand via high-end product services to lock in the user base and then expanding the product line downwards.
Although it is slightly behind, it is the right thing to do to consolidate the foundation and plan for future development.
After all, the market is not just Tesla, but also other oil cars and upcoming electric car products such as those from BBA.
Competition with Tesla exists in multiple dimensions and this is also the success experience brought by the Chinese intelligent brand in the past mobile phone industry.
Learning from Others
For competing brands, creating a new car may require abandoning the traditional way of directly benchmarking against specific brands and models, and avoiding merely increasing some configurations and performance slightly.
Instead, they should start thinking from scratch and consider if the car is good looking, what its core demands are, rather than simply stacking up configurations with some suppliers.
Especially avoid being R&D-driven, getting whatever configuration they can from suppliers or competitors without rationale, as it increases unnecessary costs.
In the end, they may end up with a car stacked with features due to a battery, rather than a beautiful car with a fitting battery system.
In summary, ET7 may not have a high sales volume, but it can continue to consolidate the NIO brand in the 40,000+ price market and strike BBA's sedan products. Furthermore, it paves the way for NIO's new platform and continuous technological progress.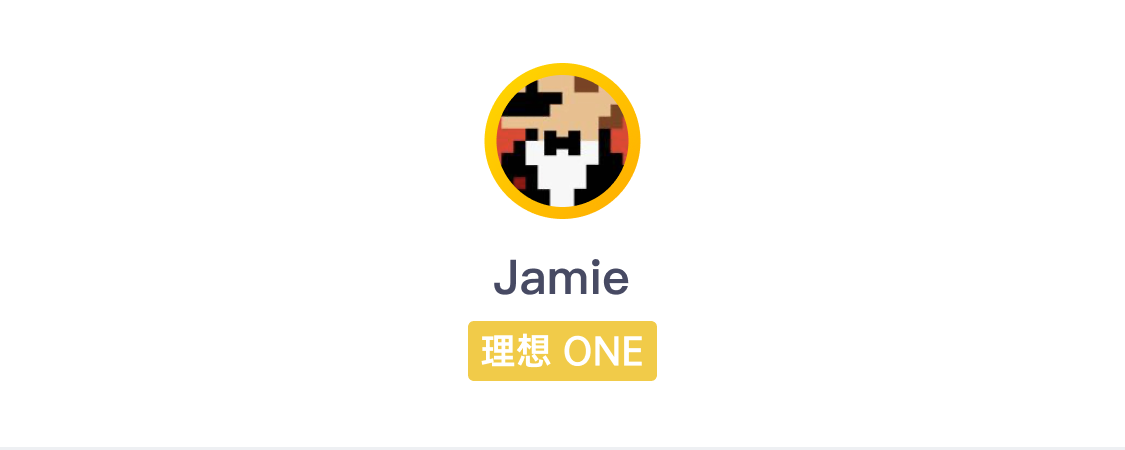 ExteriorCompared with ET Preview, the appearance lines of ET7 have become softer. If only judging from the pictures, the overall design is not as stunning as when Preview was released. However, I haven't seen the real car, and the texture of the real car may be much better than the pictures.
Interior Design
The overall style has become simpler, the suspended screen design is very high-tech, and the air outlet has also become hidden, with rattan wood trim. It has a bit of Nordic style.
Autonomous Driving
In line with NIO's consistent style, they have installed the hardware to the top.
Due to the need to arrange a lot of hardware such as lidar, there are horns on the roof. For a while, I am not quite used to this design, but there will probably be more new cars with horns in the future.
What is surprising is that the autonomous driving of ET7 only supports subscription payment, which is equivalent to buying a computer and paying for a subscription for Office software every month.
So, when will Tesla officially launch the subscription version of FSD in China?
Range
The first release is a 150-degree solid-state battery, which will be mass-produced in the fourth quarter of next year.
But I estimate that most users will still choose the 70-degree battery version, after all, the price difference between the two is nearly sixty thousand yuan.
There is also a controversial design, which is that ET7 directly cancels the AC charging port.
According to the current installation environment of home charging piles in domestic communities, I am curious about how many communities meet the installation conditions for DC charging piles.
However, NIO has its own one-click charging and battery swap services. The demand of car owners for home charging may not be as high as the outside world thinks.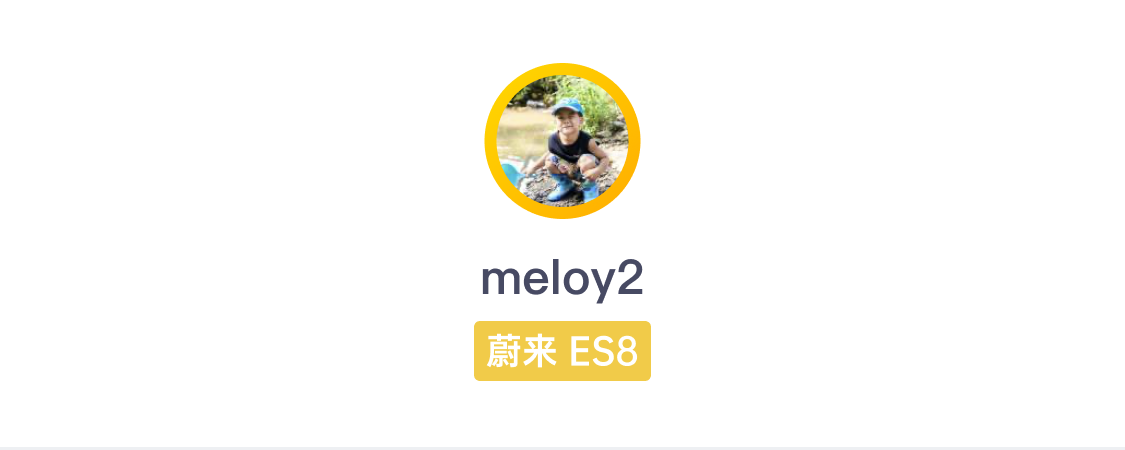 I didn't go to Chengdu, but watched the live broadcast with a group of car enthusiasts in Huwalili not far from home. NIO bought out this store that day.
The performance of ET7 released that night is the most reflective of the car friends' opinions.
The most enthusiastic voice was given to the autonomous driving part.
The hardware is almost filled, and the most interesting thing is NVIDIA's chip, which is not ideal as the first release?
Old car owners reacted well to this price. Especially, my personal channel found that there are many people who missed ES8 in 2018 and now come back to take a look. What are the special attributes of these people, everyone should know.
Let's not say much about the car. Many experts have said it well.
From NOMI and Queen copilot in the past, to the horns on the roof now, the second-generation battery swap station, we can see that NIO has its own innovative things.
Some things are very simple, but those who dare to be the first to use them on a large scale are not simple. NIO still has the drive to move forward.
Tesla goes left, NIO goes right.
Since the release of these cars, I personally feel that the two will diverge further in the future.
Tesla's aim is to lower the purchase threshold and accelerate the world's development of sustainable energy through the continuous price reduction of current models and the lower positioning of new models.
On the other hand, NIO aims to maintain the rights of old car owners, set a high purchase threshold, and create a circle marketing strategy, aspiring to become a high-end brand among new energy vehicles.
The two have different starting points and different potential for future development, but both can perform well, because the competition in the subdivided market is actually about personal preferences.
The atmosphere was great when watching the live event.
The car itself is the best electric car on Earth so far, in terms of product strength. The appearance and interior decoration are a matter of personal preference and may not be stunning but still acceptable.
NIO further established the brand height of made in China and can be regarded as the Porsche of Chinese automobile brands, but at the same time, it is a niche product not suitable for mass production.
ES6/EC6 will inevitably be squeezed by Model Y. No matter what car NIO releases on NiO Day 2021, even if it is ET5/ET3 models that can be mass-produced within 300,000, they will not be able to be delivered until the second half of 2022. Therefore, in the coming year and a half, NIO would face the same situation as Tesla in 2018, with a good brand for high-end cars but limited quantity.
This sales volume does not match the current market value and people look forward to NIO's next mass-produced car.
Let me talk about some interesting points of NIO ET7:
This car is too big, nearly 5.1 meters long, with a 3.1-meter wheelbase and a price of 500,000 RMB. I may never consider buying this car in my lifetime. When I have the economic strength to consider this price range, I will definitely look at MPV or dad SUV instead.
The 150 kWh battery is a solid-state battery, but the technical details are unclear. Is it a semi-solid or fully solid-state battery? Which supplier is being used? What is the technical route?
Can 2022 really be the year of mass production? I doubt it.
As I mentioned earlier, if it is a fully solid-state battery, it can change the industry landscape and even the world's energy pattern.
However, if it is only a semi-solid-state battery, it may not be as stunning. And it is unclear how many cars can be produced each year.1000km range is definitely unreliable according to the NEDC standard, but the actual range should be around 700km. The greater advantage of a 150kWh battery is fast charging. With a larger capacity, the peak power can be maintained for a longer period of time. Owners can even ignore slow charging and charge up to 80% each time, which is sufficient.
The three major emerging forces, NIO, Li Auto, and XPeng, have all chosen vision and forward-facing LiDAR for their next-generation automatic driving-assistance system hardware.
NIO was the first to release a forward-facing LiDAR system, with a range of 500 meters. Its effectiveness is questionable, as even Waymo appears to be unable to achieve that.
However, NIO is trying to make predictions, and how much it can achieve will certainly depend on the official release.
In comparison, XPeng's A-class car P5 chooses to place two low-positioned LiDARs on the left and right sides. This technology decision is quite peculiar. What is the significance of placing LiDARs below the car rather than on the roof for imaging?
When I first saw four old yellow Orin chips with a computing power of 1000T+, I was stunned. However, after checking the official website, it turned out that only two are used for normal driving computations, one is redundant, and the other is used for model training in peacetime.
Therefore, the computing power used for autonomous driving should be around 762T. In comparison, my HW3.0 Masso 3 has a total computing power of 144T with two chips and one redundant chip.
Tesla's next-generation autonomous driving chips are expected to be jointly invested with Broadcom and put into mass production in 2021. Musk boasted that the computing power is expected to be three times that of this generation, or a single chip with 200T+.
In terms of computing power, the ET7 is slightly more potent than Tesla's next-generation HW4.0.
As for algorithms, NIO's ADAS assistance systems on its three car models have not performed particularly well, as tested by 42Cars.
Li Auto's hardware is quite thrifty, but it polished the single-lens camera+Mobileye chip to the extreme, and the actual user experience has already exploited the hardware potential.
Even with hardware buried in advance, NIO's actual performance is mediocre compared to Li Auto.
NIO has now surpassed Mobileye and is struggling with the difficult task of developing Orin's platform. NIO's technical path is equivalent to a revamping, and its actual performance still needs to be tested.
The ET7 currently has the most potent autonomous driving/ADAS hardware among mass-produced cars. However, NIO does not dare to claim it can reach L3.
Of course, the L1-L5 classification system is not particularly useful, and autonomous driving should be promoted based on different scenarios.
But without a doubt, NIO has given us great hope that autonomous driving is really coming. Even though NIO is holding onto Elon Musk's dismissive cane (LiDAR), compared to expensive retrofits like Baidu Apollo, there are already many fully-automated autonomous driving cars at a cost of 500,000 RMB with four 1000T computing chips and a forward-facing LiDAR!Translate the Chinese Markdown text below into English Markdown text, in a professional manner, preserving the HTML tags inside the Markdown, and outputting only the results.
---
合肥国资委牛逼
The state-owned assets committee in Hefei is amazing. However, a luxury electric vehicle brand, which promotes its brand and luxurious image, and claims "where gasoline cars can go, we can go" and "Jianghuai's factory is better than Porsche," does not have much benefit for China's automobile industry.
On the other hand, NIO, which has changed its business strategy and is willing to make good products and develop autonomous driving, is a very good target.
ET7 has very good specifications, and if it can be produced on time, it is definitely a good car.
But I always have a feeling that this car has extremely aggressive new technologies and a long period for launch. It seems more like the first car released by a new manufacturer to attract attention, rather than a car released by NIO at this stage to quickly increase market share.
Maybe I worry too much. Perhaps, NIO is confident that ES6 will continue to be hot for the next year or two, and aims to use ET7 to take another step forward.
产品定位
Compared with the BBA luxury camp, NIO has obvious advantages due to its first-mover advantage, compared to the electric cars that BBA will launch soon.
Compared to Model S, the product strength is slightly lower, with the only advantage being price.
However, I still believe that the localization of new S and new X can be seen. In the future, if the domestic S and X reach the 50 to 60 price range, I am skeptical whether NIO can compete.
But partnering with Tesla to defeat traditional luxury car manufacturers is imminent!
硬件配置
It is powerful enough to crush any new energy vehicle on the market, including any new energy vehicle that has been released. It uses high-quality materials and has high configuration. In a word, it is amazing!
With a starting price of 440,000 yuan, it has a significant advantage. As NIO owners put it, it still has "absolute cost-effectiveness."
技术优势
Compared with Tesla Model S, it still has significant shortcomings.
Firstly, there is a significant gap in autonomous driving algorithms. Not to mention that Tesla FSD Beta has not been globally launched yet, but by the time ET7 is officially launched, I think Tesla FSD will have already achieved global promotion. In terms of autonomous driving, NIO barely competes with the help of hardware.
Secondly, in terms of battery life, NIO mainly relies on increasing the battery capacity, and its energy consumption optimization is not sufficient. Tesla, on the other hand, relies on improving battery technology and optimizing the three electric elements. It is clear that the increased volume will be more significant.
Moreover, Tesla has publicly announced the production and structure of the real 4680 new battery, whereas NIO's half-solid state battery is only a PPT. How far away are they from commercial use? Remains to be seen!Personal feeling that the delivery in Q4 2022 is not reassuring…
It makes me wonder why the 2020 annual meeting was postponed to 2021. After all, "next year's Q4" sounds closer than "the year after next's Q4″…
Target Audience
As Li Bin said, NIO's goal is to position itself as a luxury electric vehicle brand, while Tesla aims to be a mass-market Ford.
The extent to which the luxury route can go depends on the efforts of traditional car companies.
This is where NIO is smart, competing with Tesla in a different direction. However, can it go further by insisting on positioning as luxury and high-end?
Let's wait and see!
Personally, I am not optimistic that in 2021 the Tesla Model 3 will eventually consume a large part of the BaaS potential customer base of the ES6 and EC6.
Only one thing can be said: Charge up! NIO, the pride of China!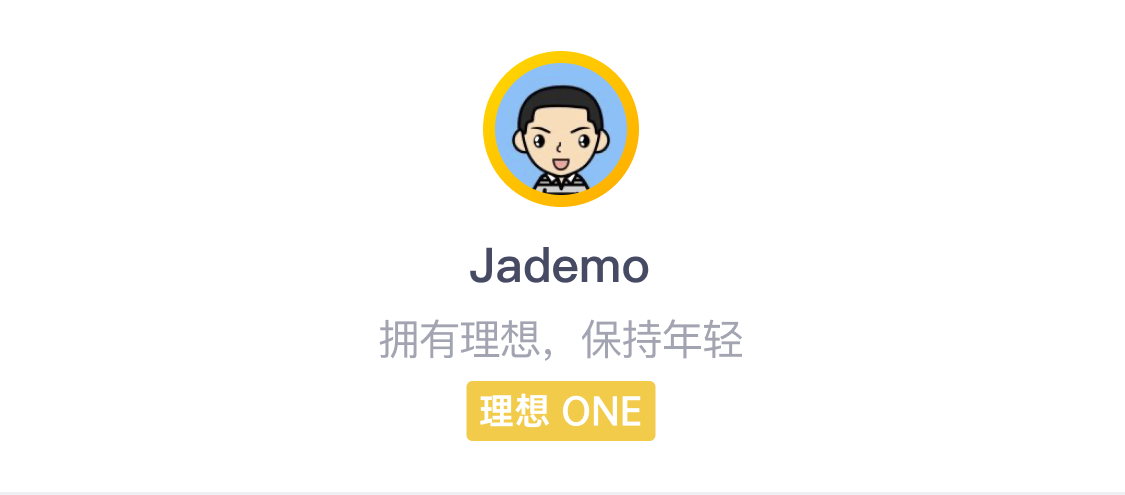 Last night, NIO turned in the paper first, and the results were impressive.
The 150-degree battery and second-generation battery swapping station, complementing shortcomings and optimizing user experience, benefit all NIO users. However, the 100-degree battery has just started delivery, and the 150-degree battery may be even later, the pace is a bit slow.
As for the hardware of the ET7, especially the NAD full configuration, the "first mass-produced" ADAM supercomputer platform equipped with four Orin chips will push the computing power to the fifth floor. Let's see how to solve the power consumption problem.
Let's see how advanced the autonomous driving capability can be when it is delivered in Q1 2022.
In addition, NIO is not expected to launch any new cars this year, continuing to polish its existing three models, which is a relatively safe approach.
Elong: Some Chinese companies are incredibly fast.
I think NIO's technology, design, and solutions for the ET7 are incredibly fast.
Some said "futures", but it is better to say that it is a product of mad arms-race on the track.
The first mass-produced LiDAR solution to be released.

The first AMOLED.

The first (semi) solid-state battery pack.

The first sensor layout plan for the "watchtower" protruding from the roof of the car.

The first hidden air vents for the front and rear rows.
Many firsts can be listed, as if to say, "Why don't you compare it?"
From the perspective of the product itself, except for the interior and exterior designs with significant differences in opinions, the overall 50k price range provides enough space and practicality, performance, and material selection beyond this price.
Sedan is difficult, and the key balance of styling, space, performance, and energy consumption is even more difficult for new energy vehicles.Believe me. The competitiveness of ET7 has been reassessed after the release of P7, and it cannot be underestimated.
As long as charging and battery swapping are not issues for consumers, the overall cost-effectiveness of ET7 is much higher than that of the similarly priced 56E, and the technology experience is unparalleled (specifically what functions are achieved and what experience is obtained is not within the scope of discussion at the moment). Moreover, like BBA, NIO is also a company with genuine brand value.
For NIO, which releases only one new car per year, this is an imaginative product launch.
ES8's anxiety and astonishment at the time, ES6's and EC6's steady progress, ET7 are all more confident and daring.
The results of the above remain to be seen.
When will the arms race end? Only when real war begins.
The Model S's second challenger in the new energy car market, priced at 500,000 RMB, has set off after 9 years.
In terms of autonomous driving, the two horns on top of the A-pillar with the LiDAR are, in my opinion, a compromised product.
In my personal opinion, ET7 is similar to ES8, the first car on the second-generation platform. The content released is probably still in beta version or even PPT.
Nevertheless, at a price of 500,000 RMB, it is very attractive, particularly if you choose the battery-as-a-service option, which costs around 370,000 RMB. It is cost-effective and can be very appealing.
The car is undoubtedly an excellent luxury car, but I am not very optimistic about its sales volume, which in my view is similar to ES8 and not a mass-produced model.
I might pay more attention to the next car on the second-generation platform, the ET5 (the code name I am guessing based on ES8 to ES6).
Therefore, if you are not in a rush, you can wait until after the NIO Day in 2021 to see if ET5 is launched.
The above is just my thought as an old car owner, after all, we have already locked in many discounts. But if you have not bought a car yet, it is more cost-effective to buy sooner. This is guaranteed.
In terms of sensor configuration, it is equivalent to the XPilot 3.0 of XPeng Motors plus a LiDAR, and it is also predictable that it will be equivalent to the next generation XPeng's hardware sensor configuration.
The difference is that NIO installs a forward far-field main LiDAR, and XPeng has two side LiDARs, which means that NIO can only achieve L2+ in urban areas and L3 on highways.It all comes down to NIO's internal software algorithm development in the automotive industry, as there has been no news of a real start for too long.
The only question mark is whether it is necessary for this high-stack chip automatic driving controller to cost more than $2000.
It far exceeds the usual requirements of the industry.
Having been involved in car development for over a decade, from traditional car manufacturers to new start-ups to independent entrepreneurship, I am deeply honored to be at the forefront of this ever-changing industry.
NIO is not the future of itself, disregarding configurations and focusing solely on the future, NIO has entered its prime and has found a path of its own.
NIO's competitors are not anyone else, but NIO itself.
Whether it's benchmarking Tesla or BBA, it all comes down to how you view your own future, where cars are no longer just cold machines, but they have warmth and social attributes, bringing various life experiences and enhancing their significance with convenience.
Like playing with building blocks, if you can imagine it and it is realized, that is the NIO you are expecting.
In an age of technological hardware overkill, like mobile phones and computers, it is becoming more and more personalized, diverse in taste, and full of different ideas.
Noteworthy brands in the mobile phone industry include not only Apple but also Xiaomi, Huawei and many more, and the same is true for chip makers, where Hisilicon has its own place.
In this era where many are footing the bill for the future — as evidenced by the many collapsed car manufacturers — many people are still sleeping and will eventually wake up.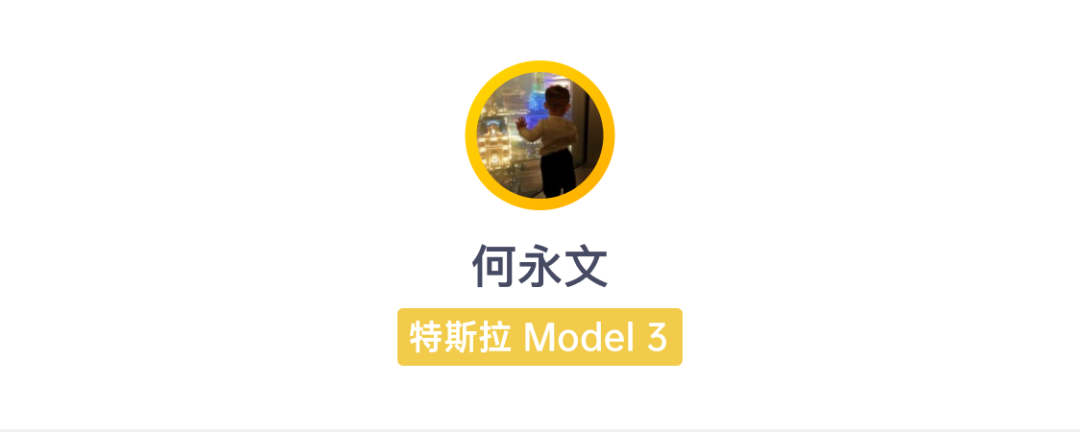 NIO and NIO Day are unforgettable in brand marketing history
NIO Day is not just any ordinary gathering of car enthusiasts or new car launches, but rather an event where NIO combines the two to create a chemical effect.
NIO fans and owners are more loyal and proud during this annual event, and NIO's brand publicity is more powerful than that of the average new car launch.
If battery swapping is NIO's biggest technological innovation, then NIO Day is NIO's biggest brand influence innovation, and it is not easy to replicate.
This is NIO's moat.
Regarding the criticism that the ET7 is too expensive and NIO is floating
NIO's mid-to-large SUV-ES8 is also priced similarly, so it is normal for the mid-to-large sedan to be priced this way as well.
As for the question of who would buy at such a high price, the ES8 is now selling steadily at a rate of about one to two thousand, which speaks to NIO's strength.
Regarding the criticism that NIO is selling futuresAlthough both the sedan and the 150kWh delivery time were unexpected for most people, we can see that NIO's cutting-edge technologies such as the Lidar and 150kWh are quite advanced. Although these futures are a bit far away, they mainly present NIO's core technology roadmap.
In this era of explosion of smart electric vehicle technology, the release is necessary and it is a calming pill for the market.
Those who criticize these futures are people who don't buy them. Those who buy them are willing to wait.
Besides, Tesla is still the most impressive among those who buy futures. FSD requires payment first and then waiting.
About the cancellation of slow charge ports
This has even become a trending topic.
The media only reports that slow charge ports are cancelled, but fails to mention the second half of the sentence, "The official will push out family DC fast charging and even DC portable charging accordingly."
There is really no need to discuss this further.
However, this incident has caused a hot topic and is also a marketing advantage for the NIO brand.
For those who say that the ET7 is expensive or only worth 300,000 yuan, it is suggested that you buy NIO's stock for 300,000 yuan now, and conservatively estimate that it will increase to 450,000 yuan by the first quarter of next year. The delivery time of NIO will provide you with enough time to make money.
Payment for reservation fee +1
Although it appears to be a "luxury car" priced at 500,000 yuan, it is actually an extremely cost-effective product.
From the perspective of a consumer, being able to buy a car with Lidar and computing power exceeding 1,000 Tops for 300-400,000 yuan is definitely a good thing. What does Tesla's hardware cost of $1,000 have to do with me? The Model S will still be sold for seven or eight hundred thousand yuan, isn't it? But on the other hand, I also hope that the actual experience of using the car can surpass Tesla.
As a layman, my intuitive feeling is that NIO has changed the industry with the ET7:
Cancel the slow charge port, develop AC-DC charging equipment, and carry out leasing business, similar to Apple's removal of the 3.5mm headphone jack, which spurred the momentum of the entire TWS headphone market.

The new autopilot hardware directly indicates how the industry should surpass Tesla (money can solve any problem).

NIO became the first company to announce the subscription payment model for technology functions (autopilot), which may inspire the entire industry: selling a car is not the end of making money, but the beginning (although in terms of online speed, Tesla may still be faster).
And, I really like the interior design of the ET7.
Of course, there are also some dissatisfactions:
I don't like the current small vertical screen and hope to have a 17-inch large horizontal screen, which can be more enjoyable when watching movies with 7.1.2 speakers.
Since there is an HUD, I hope the instrument panel behind the steering wheel can be removed. I don't like the high degree of repetition of information display both up and down.Translated Markdown Text in English with HTML tags:
🔗 Certified Car Owner, Illuminate your exclusive noble aura~
This article is a translation by ChatGPT of a Chinese report from 42HOW. If you have any questions about it, please email bd@42how.com.