Today, WM Motor announced its sales figures:
The sales volume in 2020 reached 22,495 units, up 33.3% year-on-year;
The sales volume in Q4 was 8,609 units, up 38.9% compared with the previous quarter, reaching a historical high;
The sales volume in December 2020 was 2,588 units.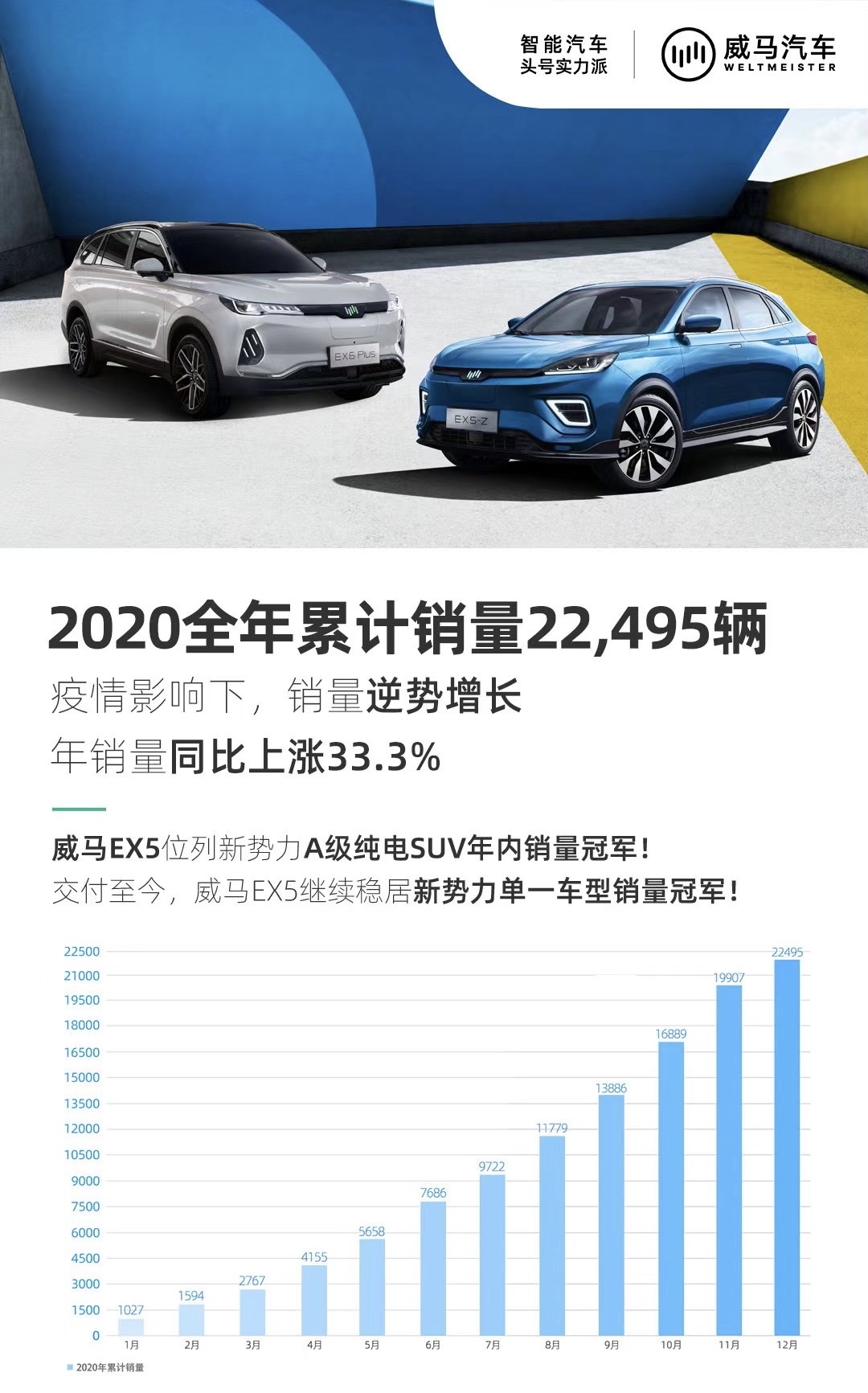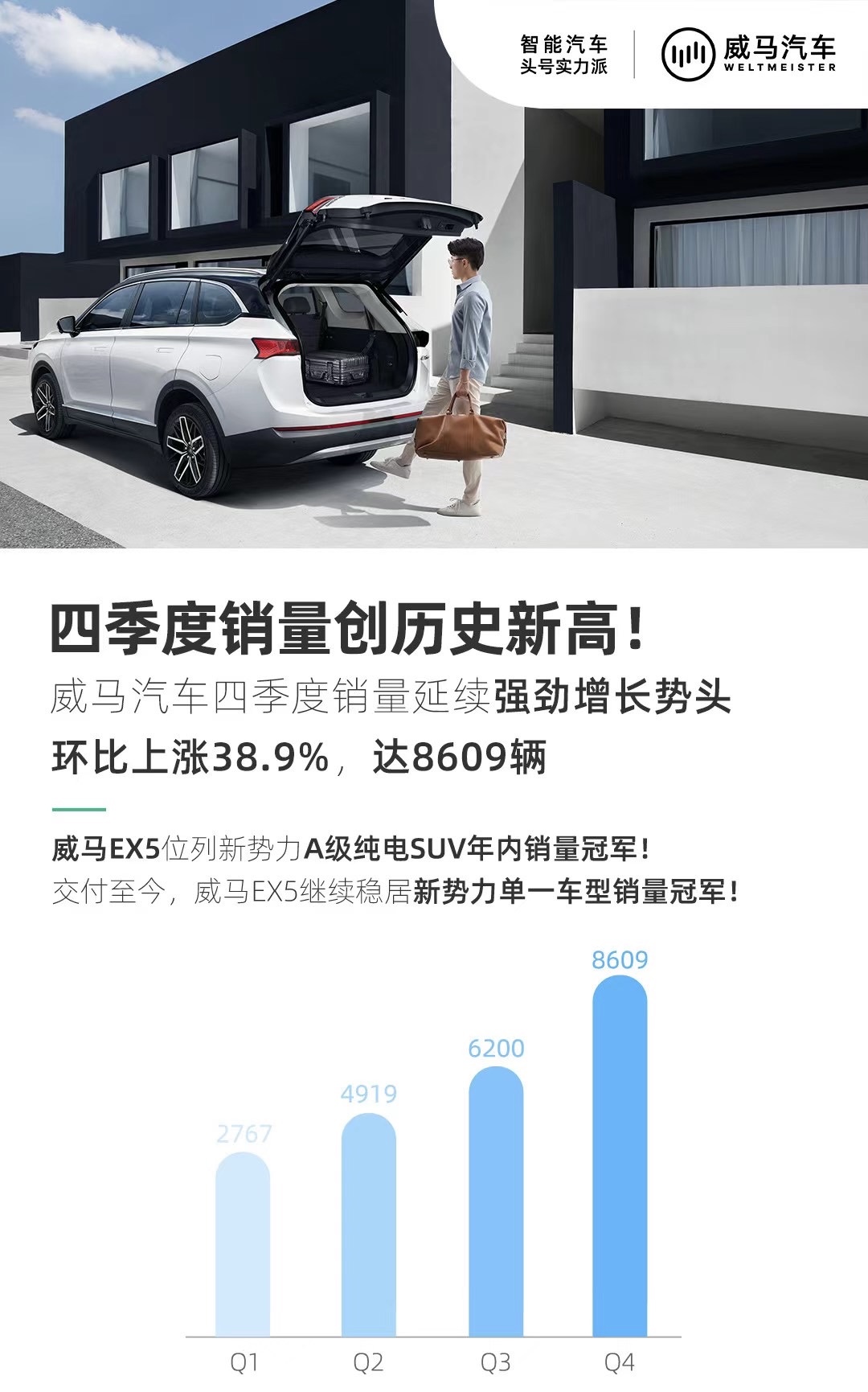 WM Motor also stated that in 2020, the total mileage of users exceeded 700 million kilometers and the annual charging amount was 107 million kilowatt-hours.
This article is a translation by ChatGPT of a Chinese report from 42HOW. If you have any questions about it, please email bd@42how.com.