Weekly Index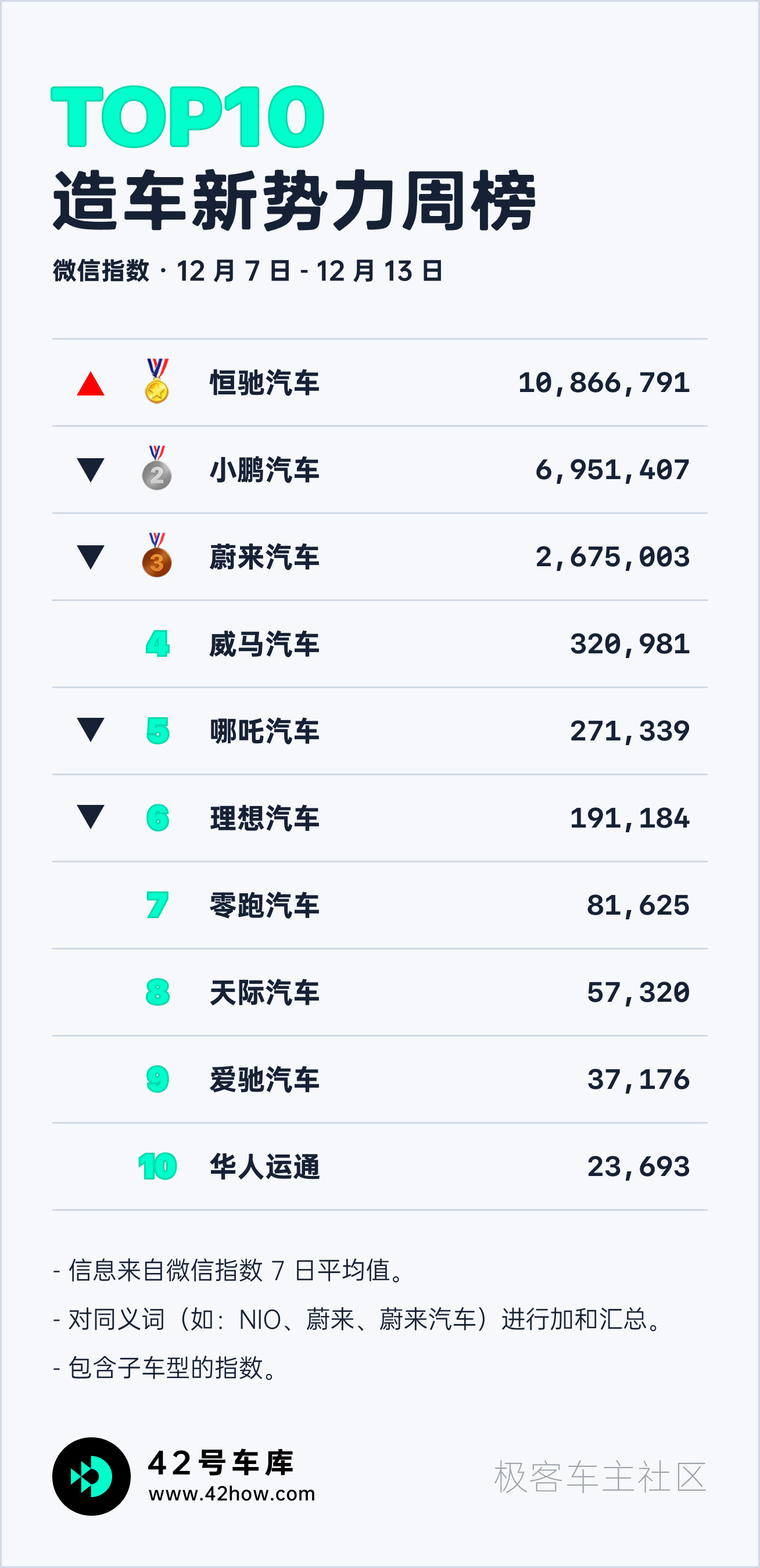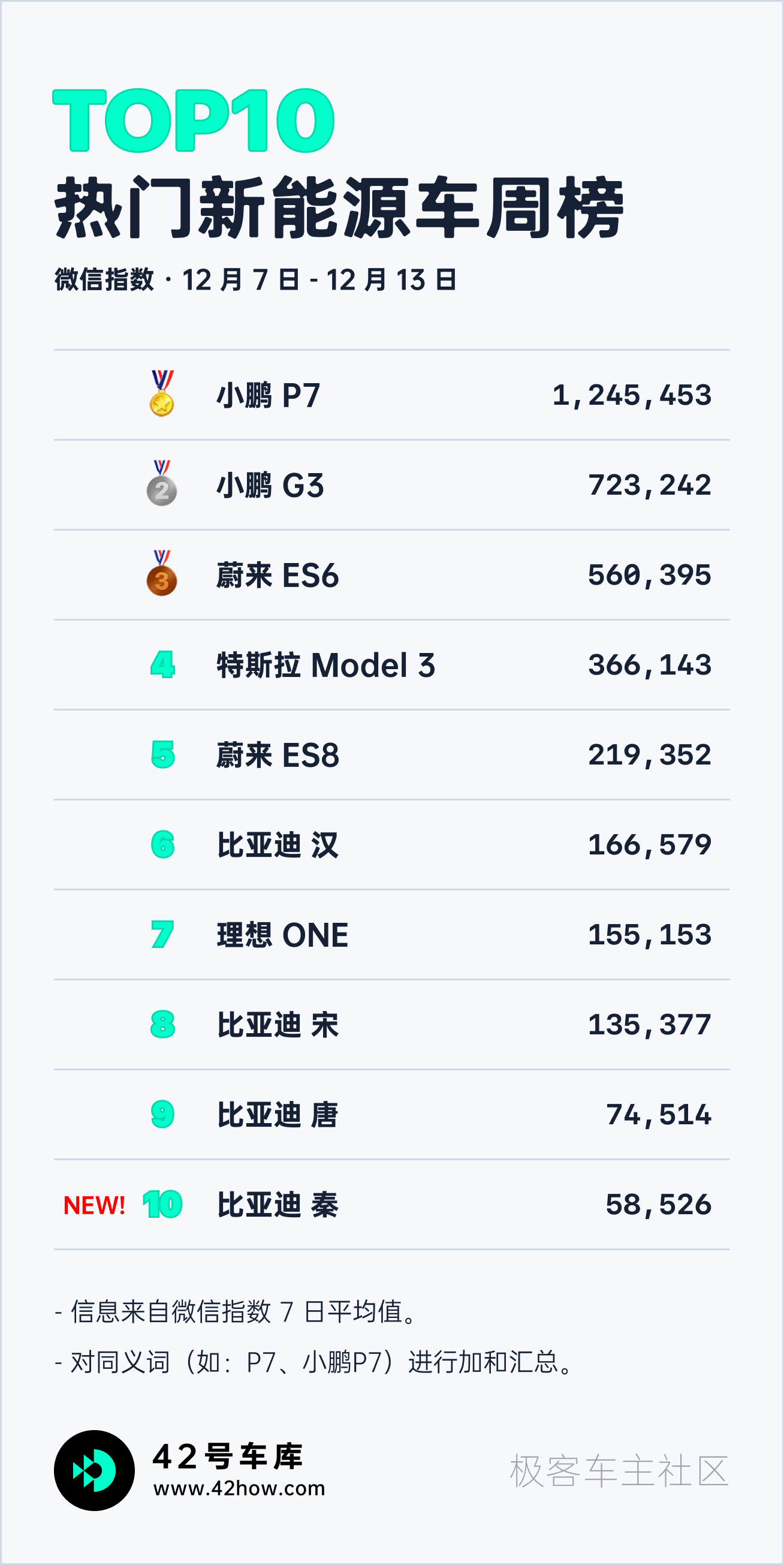 Weekly News
Tesla Model 3 sold 21,604 units in November
According to China Passenger Car Association, Tesla sold 21,604 units of Model 3 in November. By the end of November, Tesla's total sales in China were about 113,000 cars, with a gap of 37,000 units from the delivery target of 150,000 vehicles.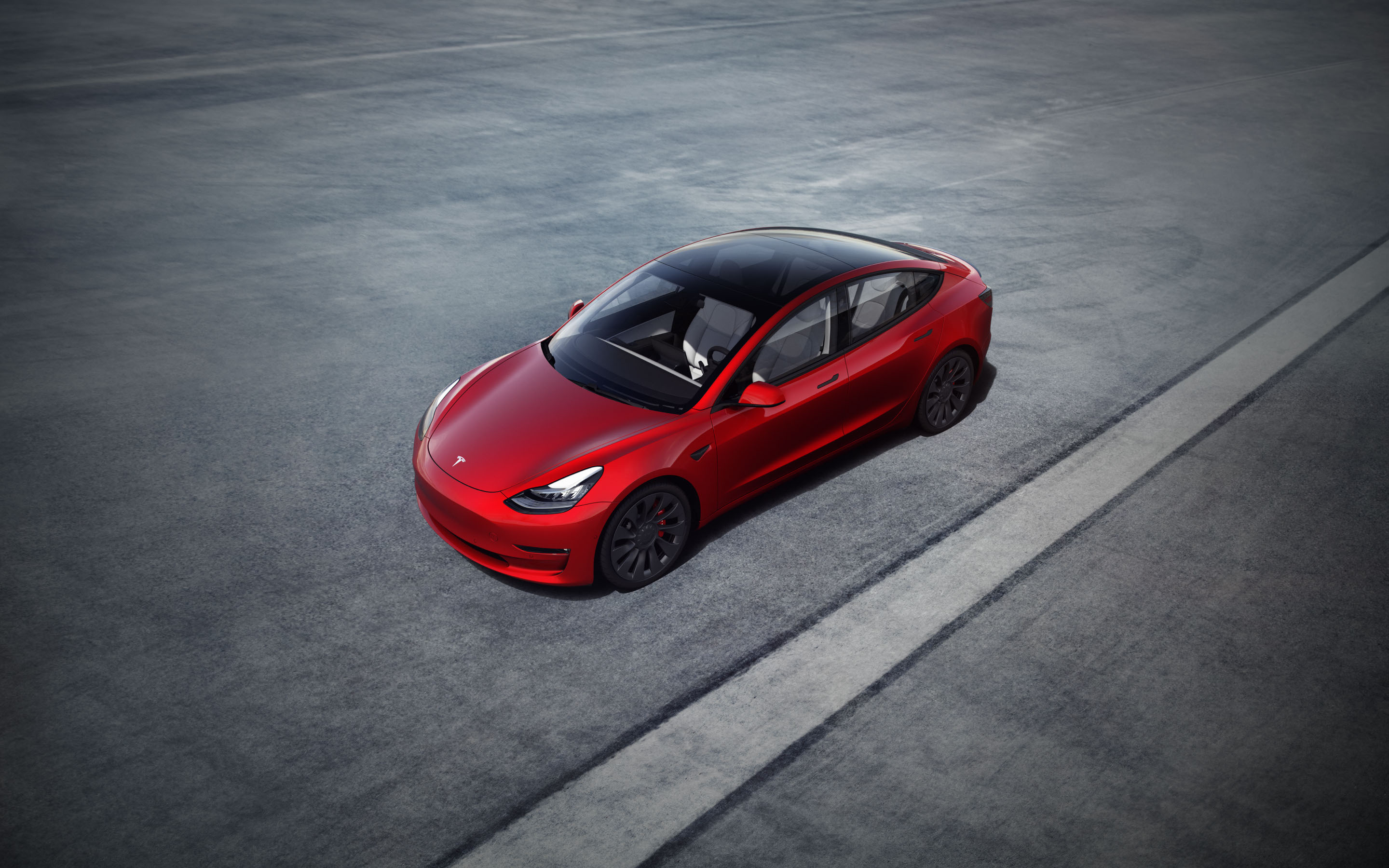 The top 3 new energy vehicle manufacturers in November were SAIC-GM-Wuling with sales of 36,070 units, BYD with 26,015 units, and Tesla with 21,604 units. The sales of the top three manufacturers totaled up to 46.5% of the total new energy vehicle sales.
Quick Comment:
Compared with the figure of 12,143 units in October, Tesla's sales surged by nearly 78% in one month. Although the role of price cuts and subsidies is very obvious, in order to achieve Tesla's annual target, it still needs to set a new record in December. At the same time, Tesla has also entered the delivery sprint period in the North American market, and is striving to improve production capacity. On the sales side, Tesla is offering one year of free supercharging to customers who take delivery by December 31 in the North American market.
Production and sales of new energy vehicles continue to grow rapidly, and China Association of Automobile Manufacturers publishes a summary of the automotive industry's production and sales in November
On December 11th, China Association of Automobile Manufacturers released the production and sales volume of the automotive industry in November 2020, among which, the production and sales of new energy vehicles continued to grow rapidly, reaching 198,000 and 200,000 vehicles respectively, with a month-over-month growth of 17.5% and 24.1%, and a year-over-year growth of 75.1% and 104.9% respectively.Translate the following Markdown Chinese text to English Markdown text while preserving the HTML tags inside. Only output the result in a professional way, correcting and improving where necessary, without any explanations.
![](https://upload.42how.com/article/5f87046791aa9e001880b91e_20201211180540.webp)

Compared with the previous month, both the production and sales of pure electric vehicles and plug-in hybrid electric vehicles have shown a rapid growth trend; compared with the same period last year, the production and sales growth rates of pure electric vehicles and plug-in hybrid electric vehicles have exceeded 60%, and the plug-in hybrid electric vehicles have increased by more than 100% YoY.

**Quick comment:**
Under the strategy of expanding domestic demand and the support of various policies to promote consumption, the effects of epidemic prevention and control and economic recovery in China are obvious. Production in various industries is stable and growing, and market expectations are improving. The national economy is showing a stable and recovering trend. 

In this context, the production and sales of automobiles continue to maintain YoY growth, and the industry is showing a stable and progressive trend. The new energy vehicle market is expected to continue its growth next year.

### NIO plans to issue 60 million ADS

On December 10th U.S. Eastern Time, NIO.us announced on its official website that it plans to issue 60 million ADS, and the net proceeds from the issuance will be mainly used for the development of new products and next-generation self-driving technology, sales and service network expansion, market penetration, and other aspects.

![](https://upload.42how.com/article/%E6%88%AA%E5%B1%8F2020-12-11%20%E4%B8%8B%E5%8D%882.06.27_20201211141712.png)

Previously, on December 2nd, Li announced that it plans to issue 47 million ADS, raising USD 1.602 billion, which will be used for the research and development of next-generation electric vehicle technology, BEV platform and future models, as well as autonomous driving technology and solutions.

On the 9th, XPEV announced the issuance of 48 million ADS, with a planned fundraising of USD 2.16 billion, which will be used for the research and development of smart electric vehicles, software, hardware, and data; sales and marketing; sales and service channels and the expansion of supercharging network; international market expansion, potential strategic investment in core technologies of smart electric vehicles; and general corporate purposes, including operational capital requirements.

**Quick comment:**
All three major Chinese new automakers mentioned their fundraising plans for the development and research of electric vehicle technology. The aim is to further upgrade technology and production capacity. Previously, the new energy vehicle market continued to be hot, and the stock prices of the three major companies listed on the US stock market continued to rise, presenting an opportunity to accelerate financing. However, recent market fluctuations have sounded a warning, and the road ahead is still long for the new automakers.

### Prices are expected to rise, Automobile Association of China's Li Shaohua responds to chip shortage.# China Passenger Car Association Submits Report to Relevant Regulatory Authorities following Investigation into Chip Shortage Crisis

In response to the recent chip shortage crisis that will severely impact the production of Chinese automobiles, Li Shaohua, Vice Secretary General and Minister of Development at the China Passenger Car Association, announced that the association has conducted a concentrated investigation with relevant companies, and submitted a report to the regulatory authorities regarding its findings.
Li Shaohua believes that the production of some companies may be significantly affected in the first quarter of next year, but the overall impact for the entire year will not be too great. However, due to an extended period of inventory for these companies and short-term insufficient production capacity, it is difficult to avoid a price hike.
Commentary:
Impacted by the pandemic, global demand for chips has skyrocketed, leading to rumors that both Volkswagen South China and Volkswagen North China may face production stoppages due to the chip shortage. Although the news was later clarified, the "chip shortage" crisis has undoubtedly affected the entire industry and sounded an alarm for the industry. There is still a long way to go in terms of technological innovation and development of domestic chips for related companies in China.
Elon Musk Sends Internal Email Urging Tesla to Increase Production Capacity to Meet Strong Demand
According to Electrek, on the evening of December 11th, local time, Tesla CEO Elon Musk sent an email to employees, stating that the company currently faces strong demand in the market and urgently needs to increase production capacity to respond to the situation.
This is Musk's second internal email to employees this month. Previously, due to Tesla's repeatedly hitting record-high stock prices, Musk reminded employees to save expenses and stated that the company's profit-making capabilities still need to be improved.
Commentary:
Tesla has entered the final sprint stage of this year's delivery period. In order to achieve its goal of delivering a total of 500,000 vehicles in 2020, the company needs to deliver more than 181,000 vehicles this quarter. This is an all-new record for Tesla. Yesterday, Electrek reported that Tesla North America will offer free supercharging for one year to users who receive their vehicles before December 31st, which can be considered as a way to stimulate sales. Can Tesla reach its goal in less than 20 days?
JAC Volkswagen Officially Renamed Volkswagen (Anhui) Co., Ltd.
On December 8th, Volkswagen (Anhui) Co., Ltd. officially unveiled its nameplate. Herbert Diess, CEO of Volkswagen Group, announced that in the next three years, the Volkswagen Group will build a new factory in Anhui for the production of MEB platform models and the development of new pure electric vehicles.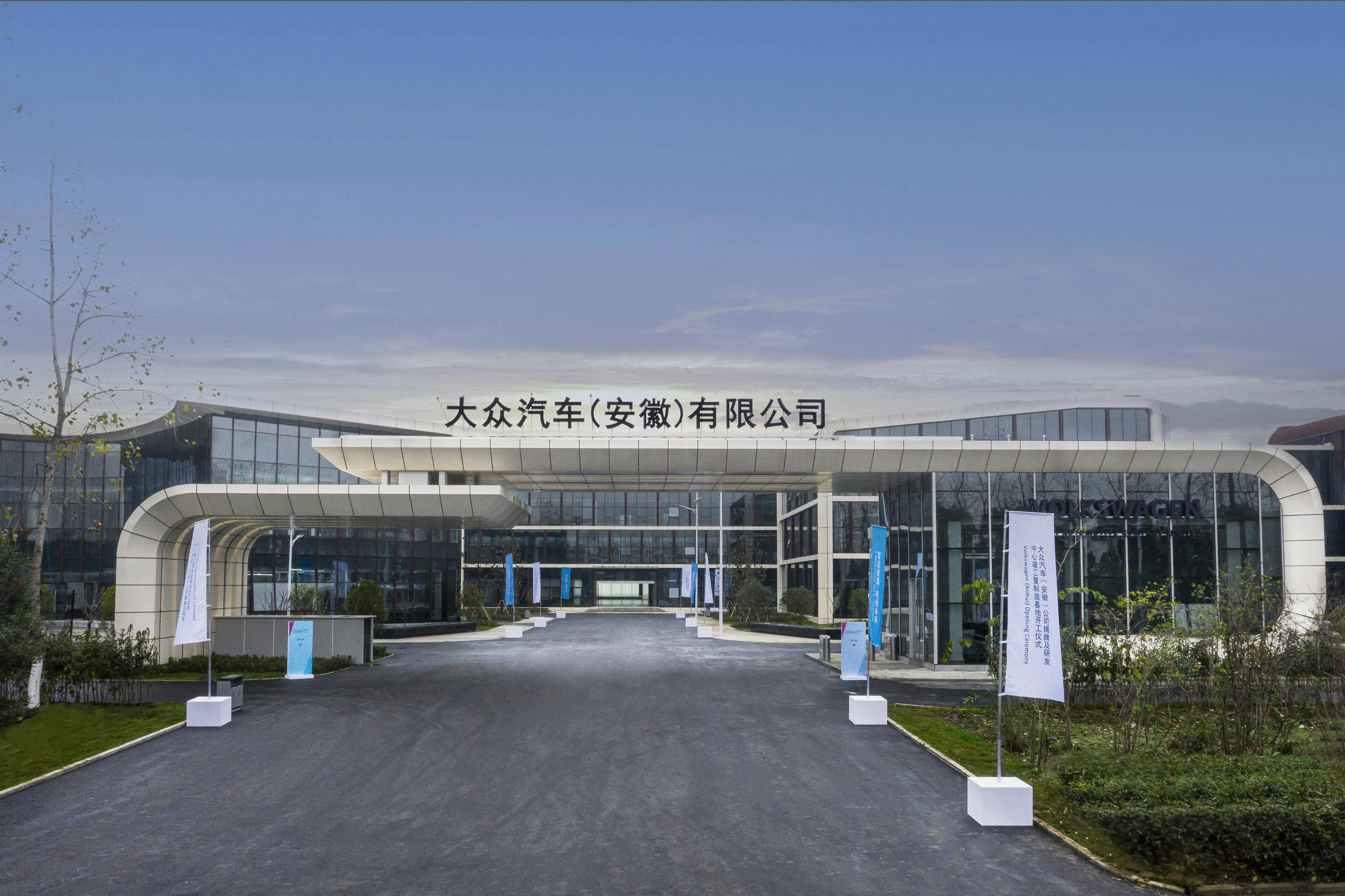 By 2025, the Volkswagen Group plans to increase its electric vehicle delivery volume in the Chinese market to 1.5 million units. By 2030, the global sales of pure electric vehicles produced by the Volkswagen Group on the MEB platform will increase to 19 million units, most of which will be invested in the Chinese market.
Quick comment:
The establishment of Volkswagen (Anhui) has brought a shock to the previous situation where North and South Volkswagen stood side by side. Although Volkswagen (Anhui)'s specific production plan is not yet known, the Volkswagen Group has already invested 2 billion euros in Anhui this year, focusing on developing electric vehicle technology in Volkswagen (Anhui), contributing to Anhui's development as a new highland for electric travel in China. This change will undoubtedly bring considerable pressure to North and South Volkswagen.
This article is a translation by ChatGPT of a Chinese report from 42HOW. If you have any questions about it, please email bd@42how.com.