According to the official Weibo account of Tesla China Charging Team, Tesla China opened 17 new supercharger stations on December 2nd. Among them, there are 12 V3 supercharging stations, covering Shandong, Guangdong, Zhejiang, Henan and Jiangxi, and 5 V2 supercharging stations located in Shanghai, Sichuan and Gansu.
On December 27, 2019, Tesla's first V3 supercharger in China was officially opened to the public at the Tesla Jinqiao Service Center in Shanghai. The arrival of V3 means that Tesla's efficiency in energy supplementation has once again increased.
Garage conducted a test and found that charging a long-range rear-wheel drive version Model 3 from 10% to 90% at a V3 supercharger takes 35 minutes, which is 13 minutes faster than the V2's 48 minutes. In the early stage of charging, V3's charging power is also significantly higher than V2. When the remaining battery capacity is at 11%, the charging power can reach 245 kW and then begin to decline.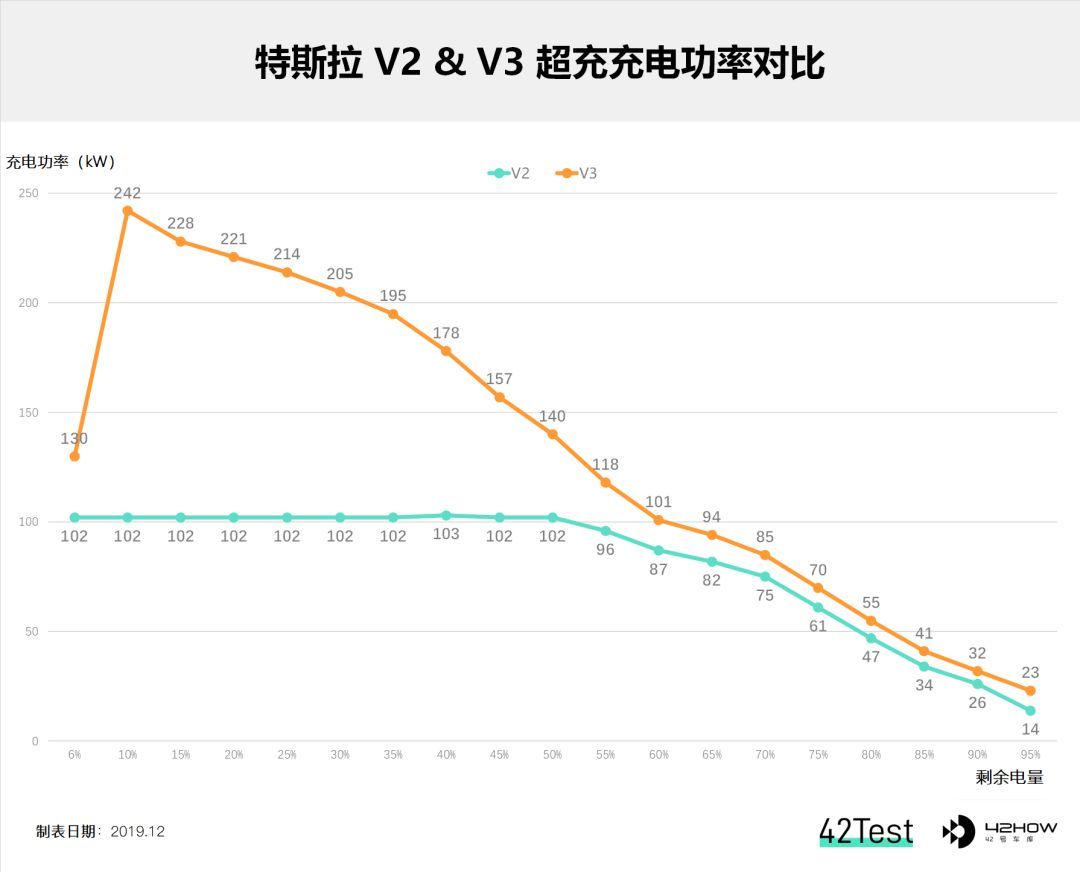 Earlier, Tesla announced plans to invest 42 million yuan in Pudong New Area, Shanghai to build a supercharging pile factory integrating research and development and production for V3 supercharging piles. As expected, the factory will be completed in the first quarter of next year, with an annual production capacity of 10,000 V3 supercharging piles. The mass production of V3 will undoubtedly accelerate the further popularization of supercharging and help eliminate the anxiety of long-distance driving for vehicle owners.
🔗Source: Tesla China Charging Team Weibo, 42HOW, Reuters
This article is a translation by ChatGPT of a Chinese report from 42HOW. If you have any questions about it, please email bd@42how.com.