Almost every industry and field has an underestimated presence.
Just like Wu Bai in the Mandarin music scene. You might think he only knew how to sing "So I temporarily closed your eyes," but you may not know that this man was once the earliest king of live performances. Or in the early days of domestic Chinese movies, "Hello, Mr. Tree", you may only know Wang Baoqiang was smoking in it, but you may not know that the origin of this hot topic actually comes from this movie.
In the automotive circle, there is also such a presence. Although it hasn't been long since entering the pure electric vehicle market and its popularity and sales performance are relatively average, it is a product that every driver who has driven it admires. It is the DENZA X.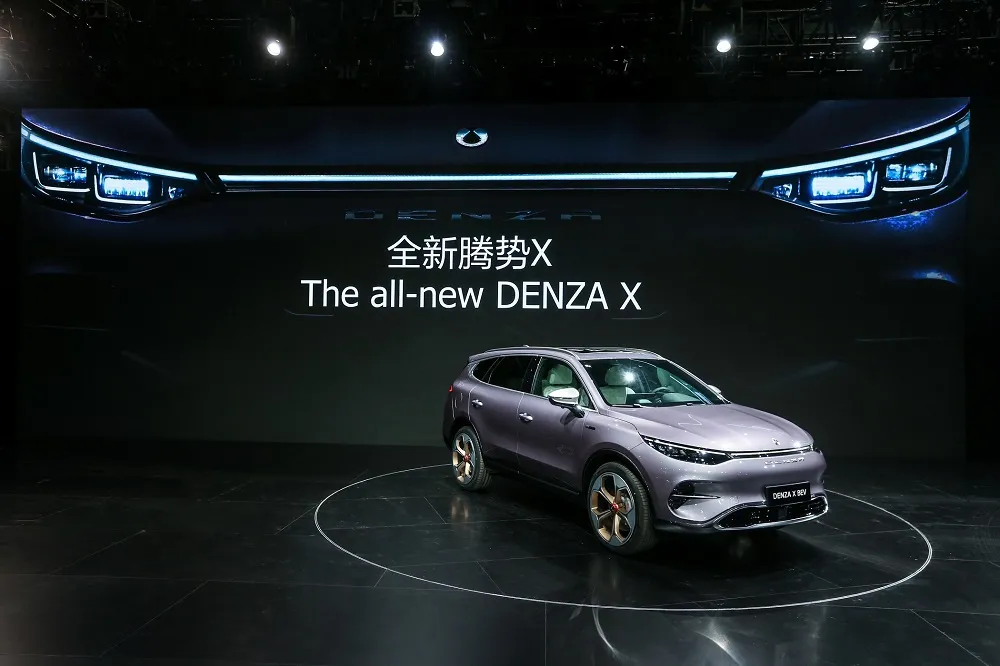 First class product strength
The DENZA X is positioned as a medium-sized SUV model with a price of about 300,000 yuan, directly competing with the best batch of pure electric vehicles in the domestic market, which shows its confidence. Now, let's look at its strong strength from three aspects: endurance, intelligent technology, and driving experience.
In terms of endurance, the DENZA X is equipped with an 82.8kWh battery pack, and its maximum NEDC comprehensive operating condition endurance reaches 520 kilometers. In the long run, BYD's self-developed and self-produced "Blade Battery" will bring even stronger support to the DENZA X as the battery pack capacity continues to climb in the future.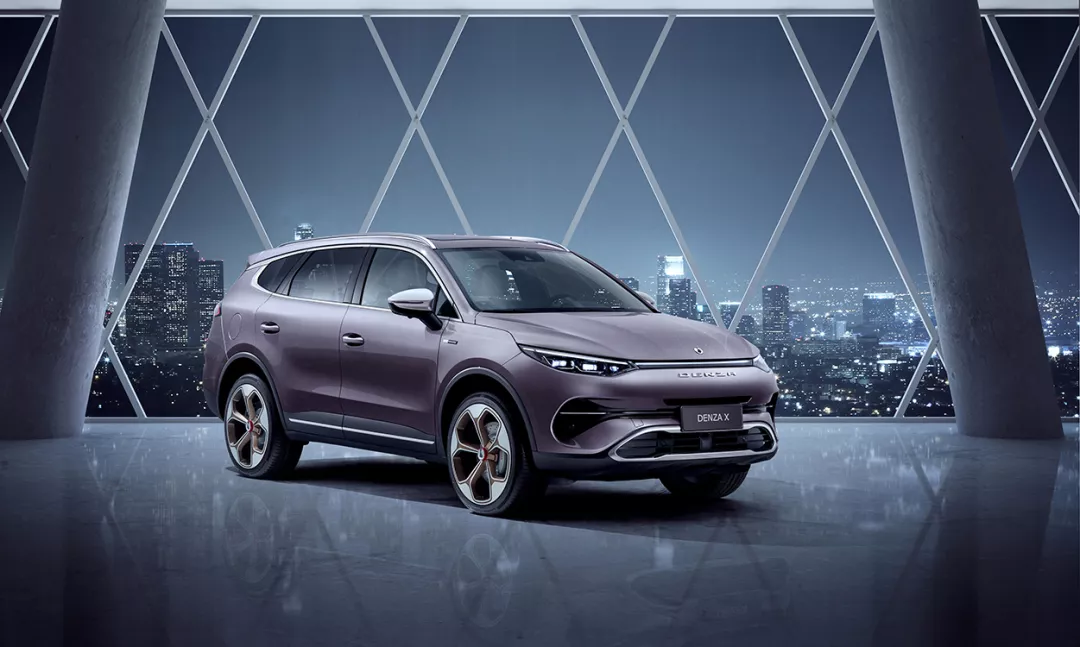 In terms of intelligent technology, the DENZA X adopts BYD's iconic 15.6-inch adaptive rotating screen and DiLink intelligent network system, which provides a unique user experience in the industry. Compared with NIO, XPeng, and Tesla, the DENZA X can bring a more unique "rotating screen" experience; and compared with WmAuto EX5 and Qidian iS6, which also have screens that can rotate, the DENZA X's intelligent experience is even more outstanding.
In summary, the DENZA X's intelligent technology advantage can be simply summarized as: no other intelligent system can rotate the screen like it and no other vehicle with rotation screen has an intelligent system like it.
Moreover, an important point is the content ecology of the DENZA X, which is unmatched by any other product on the market. It is difficult to imagine any automaker achieving the richness of the mobile app ecosystem like DENZA X. Currently, the number of developers on DiLink has exceeded 1 million, meaning that users can easily access various functions in the ecosystem through intelligent voice assistant, which is both convenient and powerful.When it comes to driving experience, the length, width, and height of the NIO ES8 are 4890/1950/1725mm. Its wheelbase is 2820mm, which is slightly longer than the NIO ES6 (4850mm) and larger than the upcoming domestically produced Tesla Model Y (4750/1921/1624mm). It basically allows both front and rear passengers to have good head and legroom, and even the third-row passengers won't be too crowded.
In terms of driving control experience, the FSD adaptive shock absorbers and Brembo calipers greatly improve the NIO ES8's braking distance, filtering of bumps, and extreme handling, making it feel steady and sporty like a German-style chassis. Although many people criticize it for its "origin" when comparing it to the BYD Tang EV, this is inevitable, otherwise we wouldn't label the NIO ES8 as a "continuously underestimated presence."
Just like the Lexus ES and Toyota Camry share the TNGA platform, but have different driving experiences, the NIO ES8, which has been adjusted by Daimler, can be seen as an entirely new car.
The NIO ES8 has undergone significant upgrading from previous models, but upgraded NIO ES8 is not simply a high-end version of the BYD Tang EV. Rather, it is a completely new model capable of competing with first-tier products.
The Strong Alliance of Two Powerhouses
Unlike new car manufacturers starting from scratch or traditional car companies rebuilding from scratch, the NIO brand is backed by the strong alliance of BYD and Daimler. Especially in the new NIO ES8, we can see that BYD's mature electronic technology and Daimler's rich experience in vehicle manufacturing have reached their highest level since the brand was established seven years ago.
Last year, BYD officially launched the world's first open, shareable electric vehicle platform–the "e platform"–and extended the mysterious code "33111." In fact, "33111" is not complicated, and the core lies in system integration and standardization. For example, by driving the highly integrated 3-in-1 system design, space can be maximally compressed to form standardized modules.It's a bit like the production line model of the Ford Model T a hundred years ago. The e-platform shares similarities with its efficiency and energy-saving features, but the target driven has switched from gasoline-powered cars to electric ones. We can see that the 2nd generation Tang EV, Yuan EV, Qin Pro EV, and the latest flagship Han EV all benefit from the e-platform. The modular and systematic output has also made BYD the car company with the widest product coverage in the new energy market.
Wang Chuanfu, the founder of BYD, once said that as long as BYD wants to, they can make a Tesla in minutes. This shows BYD's full confidence in their own three-electricity technology. Today, BYD has introduced its self-developed "blade battery" outside the modular platform, breaking the prejudice against lithium iron phosphate in the industry. Although this new technology has not yet been installed on the DENZA X, BYD's deep cultivation in the field of new energy will slowly empower the DENZA brand in the near future.
On the other hand, let's talk about Daimler's efforts for DENZA X.
The most intuitive point is the innovation of design and luxury from the inside out. As the first mass-produced model using the "Mercedes-Benz-Tesla Model S-Class" design, DENZA X, under the design team of Mercedes-Benz, features an integrated design of the water droplet logo and front face LED strip, along with petal-shaped wheel hubs and a light purple body, making DENZA X highly recognizable. This is particularly valuable in today's electric car design where most designs are similar.
Entering the interior cabin, we can also find electric seat adjustment buttons and symbols with the unique design of "Mercedes-Benz" logo, showing the identity of the Benz. In addition, the Mercedes-Benz design team also designed a brand-new turbo-shaped air outlet for DENZA X, which reminds people of the characteristics of Benz, but still reflects some uniqueness.
Finally, Daimler's management of product quality and the establishment of sales systems are also worth mentioning. In terms of sales channels, Mercedes-Benz officially started to be in charge of DENZA's marketing, brand promotion, after-sales service, network development, and other related operations since the middle of last year. Not only did they run DENZA X together with the Mercedes-Benz family on the vast ice field of Hulunbuir, but also put DENZA X in their own store.### Summary
Mercedes-Benz provides sales and after-sales services for the DENZA X brand. Although the effect may be minimal at present, as the DENZA brand product line continues to expand, Mercedes' resources are sure to bring long-term and positive impacts.
In my opinion, the market also needs brands like DENZA. Starting from scratch or rebuilding car companies have occupied a large part of the domestic market, but this has not caused ripples like the emergence of DENZA, a brand that combines Chinese and Western cultures, and deserves more attention for the development of pure electric vehicles.
Although DENZA X's current popularity is not high, the historical significance of this car is profound. Perhaps in a few years, we will sigh with regret and call it "an underestimated existence".
This article is a translation by ChatGPT of a Chinese report from 42HOW. If you have any questions about it, please email bd@42how.com.