NIO Announces September Delivery Data, Setting New Records for Monthly and Quarterly Deliveries
In September NIO delivered a total of 4,708 new vehicles, setting a new monthly delivery record! Delivery volume increased by 133.2% year-over-year and by 18.7% month-over-month. Of the 4,708 vehicles delivered:
3,210 were ES6s
1,482 were ES8s
16 were EC6s
During Q3, NIO delivered 12,206 new vehicles, not only setting a new quarterly delivery record but also exceeding the delivery expectation range of 11,000 to 11,500 vehicles in their financial report.
With production capacity ramping up, NIO's monthly delivery volume is approaching the 5,000 mark, which is a new production bottleneck. If ES6 delivery volume in October remains stable at 3,000+, EC6 backlog orders begin to be fulfilled, and there should be no pressure to meet the 5,000-vehicle production capacity in October.
It is also worth noting that even after the new ES8 was delivered in June, the delivery volume has continued to steadily increase. This is good news for NIO, as the gross profit of the ES8 is undoubtedly higher. This indicates that NIO may have a chance to achieve their goal of a double-digit gross profit margin ahead of schedule in Q3.
PS. As of September 30th, NIO's cumulative delivery volume was 58,288 vehicles, with a total of 26,375 vehicles delivered in 2020.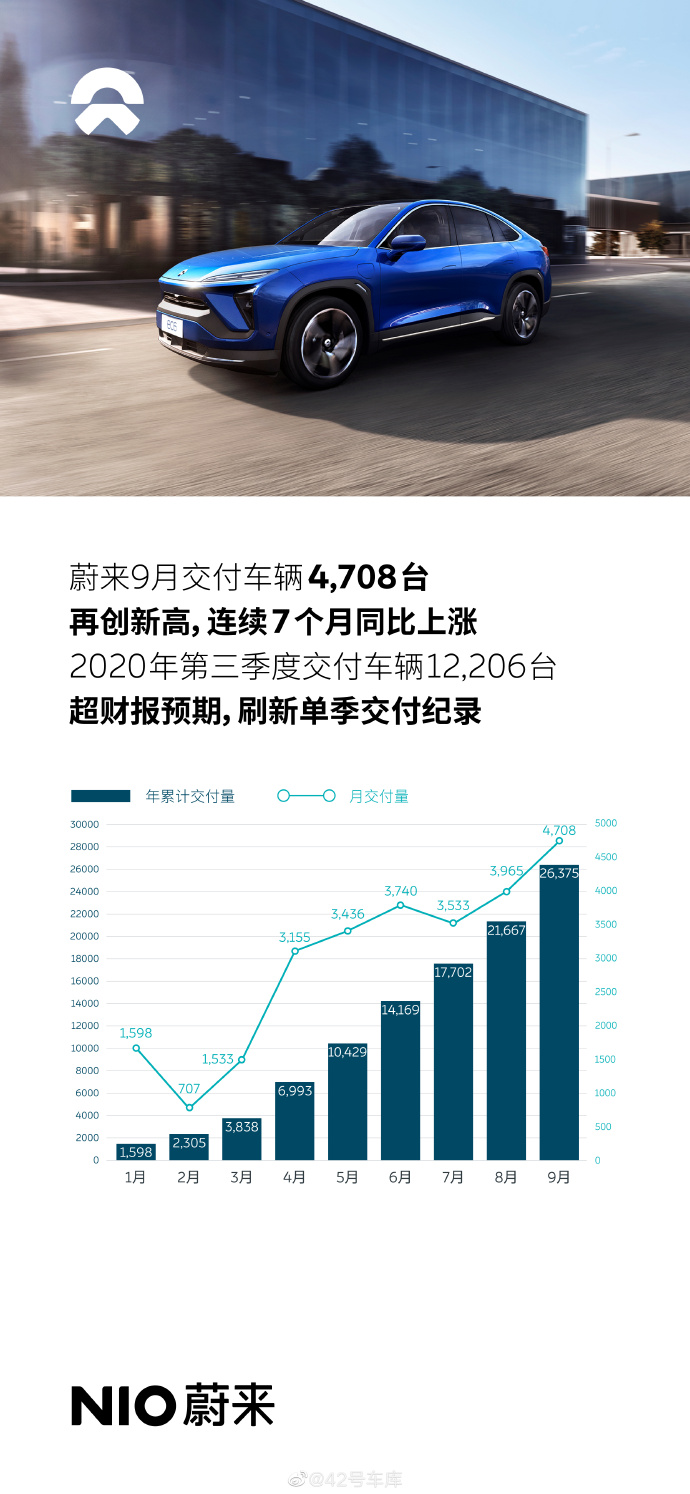 This article is a translation by ChatGPT of a Chinese report from 42HOW. If you have any questions about it, please email bd@42how.com.