Introduction
First of all, Happy National Day to all readers. Interestingly, Tesla has once again announced a price cut during this holiday and is preparing to make a sprint in the last quarter in China. The fastest achievement of Battery Day is the game of purchasing prices between battery suppliers, and the results of local procurement around the Shanghai plant in China. Currently, the one-time price reduction to within 250,000 yuan is really a lot of pressure on all companies that make BEVs.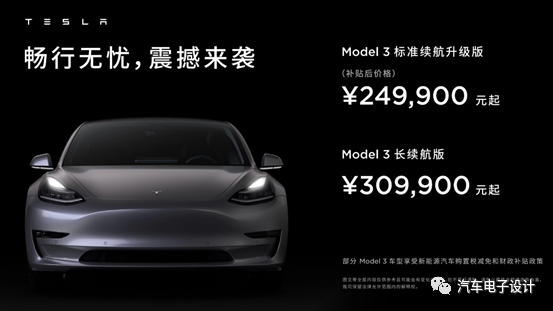 The decline since the peak of new energy vehicles in 2019
In mid-September, the PPT of Xu Changming, Deputy Director of the National Information Center, was very popular. In the figure below, the terminal sales volume of new energy vehicles from January to November 2019 (11 months of data) was 870,000 vehicles, mainly including:
Commercial vehicles of 104,000 (policy-oriented)

767,000 passenger cars, including 351,000 operating vehicles and 416,000 private new energy vehicles.
There were 351,000 operating vehicles, including 70,000 taxis, 235,000 ride-hailing cars, and 46,000 timeshare rental cars. These were basically sales brought by policies.
A total of 416,000 private new energy vehicles were sold, of which 187,000 were sold in restricted cities, of which 80% was due to policy, and 20% were due to personal preferences, probably around 40,000 vehicles.
In unrestricted cities, 229,000 of them were sold, of which the smallest A00 level was 90,000, A0 car was 31,000, A level was 45,000, and B level or above was 64,000. The total of 229,000 non-restricted city vehicles plus the 40,000 restricted city vehicles were only 270,000 vehicles due to market demand, and these 270,000 vehicles also had subsidies.
Essentially, we all know that further growth of new energy vehicles requires bringing greater value or different values ​​to consumers than oil vehicles. Either the products are more attractive than oil vehicles or the overall cost is lower than oil vehicles. Only in this way can new energy vehicles develop rapidly.
Actually, 2020 is a year of taking a bath. Due to the significant decline in B-side operational demand, a large part of the first half of 2020 was driven by personal demand. Simply put, the quantity decreased in 2020, and the quality of new energy vehicle sales increased.
In this chart, Tesla obtained the largest share. Prior to price cuts, except for Wuling MINIEV, Tesla's price-reduced models actually threatened all A~C level models. The question for consumers is simple: why can Tesla continue to reduce prices and provide products with better cost performance, while other car companies cannot?
On this auspicious day, October 1st, Tesla China continued to offer subsidies for the Chinese-made Model 3 Standard Range Plus, which brings the post-subsidy price to 249,900 yuan (a 21,650 yuan reduction), while the Chinese-made Model 3 Long Range Rear-Wheel Drive version post-subsidy price is 309,900 yuan (a 34,150 yuan reduction).
Tesla is constantly squeezing the group of people who are willing to try pure electric vehicles in restricted purchase cities and second- and third-tier cities. The closed user system builds a supercharging network for users, and different charging methods are constructed for different travel scenarios. This really is a powerful support for the user experience.
More than 440 supercharging stations have been built in China, covering about 90% of densely populated cities. According to this year's plan, 4,000 supercharging stations will be built, and 250 kW charging piles will be imported.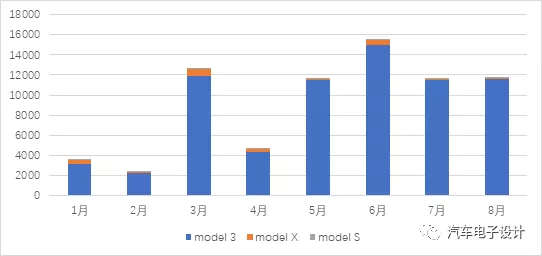 I think the biggest challenge this year is not being constantly pursued. According to the current layout in China, Tesla's price expectations will continue to decrease. After reaching the threshold of 250,000 yuan, the next threshold will be between 200,000 and 220,000 yuan. With the introduction of the Model Y, the more diversified product matrix will have a more direct impact on all existing players.
In addition to ultra-low-cost models like Wuling, we may need to match them. As previously suggested, everyone can follow Volkswagen and create a platform, pre-place a large amount of costs, and then fight one car after another. It is very difficult to gradually squeeze out in restricted purchase cities.
Conclusion
The number 250,000 yuan, we thought of it back in March 2020, but after a year, it really surprised everyone on the first day of Q4. It's hard enough for Volkswagen's ID4, BMW's iX3, not to mention the domestic self-owned brands that are fighting their way up.
This article is a translation by ChatGPT of a Chinese report from 42HOW. If you have any questions about it, please email bd@42how.com.