On September 10th, Tencent Global Digital Ecology Conference's Smart Transportation Sub-Forum was held online, providing a comprehensive explanation of Tencent's layout in intelligent transportation, while also announcing a complete urban intelligent transportation solution "We Transport".
This solution will focus on the four aspects of construction, management, operation, and service, creating a user-centered three-dimensional digital transportation system.
In essence, Tencent has explored the future of digital transportation over the past few years and has summarized its vision and goals for smart transportation, in order to achieve the implementation of technology in relevant scenarios and to work with more cooperative partners to jointly construct a smart transportation ecosystem.
Therefore, it can be seen that Tencent is beginning to implement technology in the field of smart transportation.
Leading the Charge with We Transport
"We Transport" can be understood as Tencent's guiding ideology on how to use technology to achieve future smart transportation, it is a medium to long-term strategic plan.
A core idea expressed by We Transport is to utilize technology to accelerate the traditional transportation development model toward a new smart transportation model based on data and technology.
In the face of the upgrade to smart transportation driven by data technology, there are three core values:
Utilizing new technology and big data to make urban planning and management more refined, building a "twinning platform" for traffic data through data, observing every detail of traffic operation, in order to make better forward-looking forecasts.

Utilizing the benefits of data and the capabilities of cloud computing to help maximize the efficiency of traffic dispatching and operation, making data the cornerstone of improving traffic operation efficiency.

Truly benefiting users with data, allowing users to truly experience the benefits of data in enhancing their travel experience.
Based on this, Tencent has proposed four future transportation concepts: platform as twinning, data as governance, intelligence as service, and ecology as co-creation. It also provides a people-centered transportation industry solution for the entire lifecycle of transportation, including innovative transportation construction, digital transportation management, urban transportation operations, and transportation services.
In terms of innovative transportation construction, Tencent will focus on key scenes such as smart roads, traffic big data centers, and intelligent connected demonstrations, taking transportation as the core of new infrastructure to create better transportation software and hardware infrastructure through digital means.
In terms of digital transportation management, Tencent will continue to make efforts in key scenarios such as integrated traffic monitoring and dispatching, traffic safety management and emergency response, and comprehensive intelligent congestion control, based on Tencent's rich traffic big data ecosystem, making user travel safer and more convenient.In terms of urban transportation operation, Tencent will provide targeted solutions to assist transportation operators in reducing costs and increasing efficiency in smart parks, urban transportation hubs, urban public transportation such as buses and subways, intercity transportation such as aviation and ports, and smart parking and other important scenes.
In terms of transportation services, based on MaaS and other integrated travel services, Tencent has built a powerful business capability map, which can be briefly summarized as the 5+5+3+3 structure.
AR navigation will be available within the year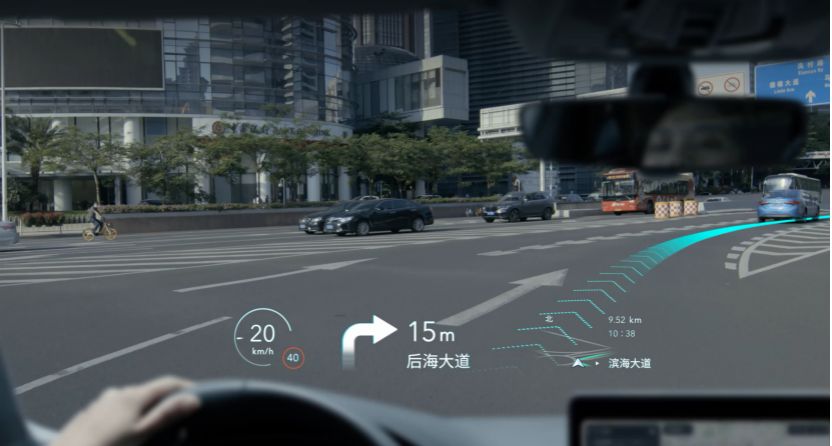 AR navigation will most likely become a common function for most automakers in the future, while for internet companies, it is important to collaborate with automakers to empower intelligent cockpits.
For Tencent to achieve smart travel, intelligent cockpits are an important component, and technology and user dynamic interaction are important experiences.
In terms of Tencent's car networking ecosystem, it has formed a closed-loop ecosystem of mobile phones and cars, achieving linkage between the mobile terminal's "travel service" and the vehicle terminal.
Tencent opens these user touchpoints to partners for co-creation and has opened a complete ecosystem tool chain to help developers achieve a commercial closed loop.
Tencent's newly released AR navigation is a typical product of Tencent's development of intelligent cockpits.
Tencent AR navigation uses lane-level accurate positioning technology, which can achieve more precise and realistic navigation effects.
Users do not need to think and react; they can make the correct decision based on their intuition according to the navigation guidance, greatly reducing the user's reaction cost.
At the same time, Tencent AR navigation can combine scene prediction and personalized ID of users, and display service information that users need or are interested in, and can be opened to businesses for updating dynamic information.
Overall, Tencent's determination in the field of smart transportation is evident. Tencent's basic capabilities in smart transportation have been laid out for many years, but now it is more like integrating the scattered forces within the group and implementing this huge ecology of intelligent transportation from the actual scenario.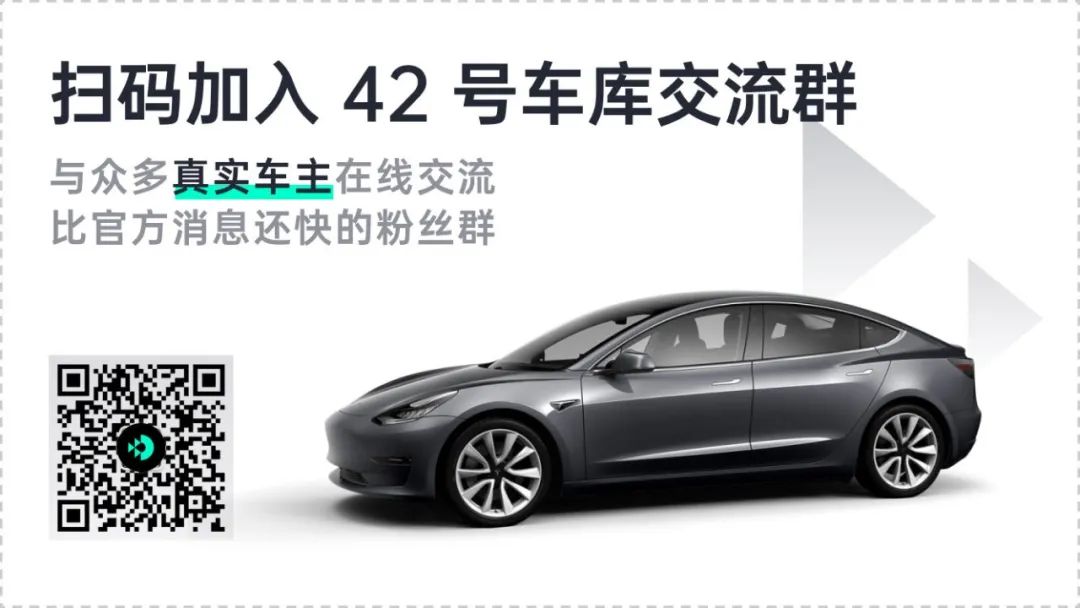 This article is a translation by ChatGPT of a Chinese report from 42HOW. If you have any questions about it, please email bd@42how.com.