On August 28th, Jürgen Stackmann, head of Volkswagen Marketing Department, tweeted a video of the first batch of 700 Volkswagen ID.3 electric vehicles landing in Norway from a transport ship. Currently, these cars are being transported to dealerships and are expected to be delivered starting from early September. The price for ID.3 in Norway is 330,000 Norwegian kroner (approximately 25,7400 yuan).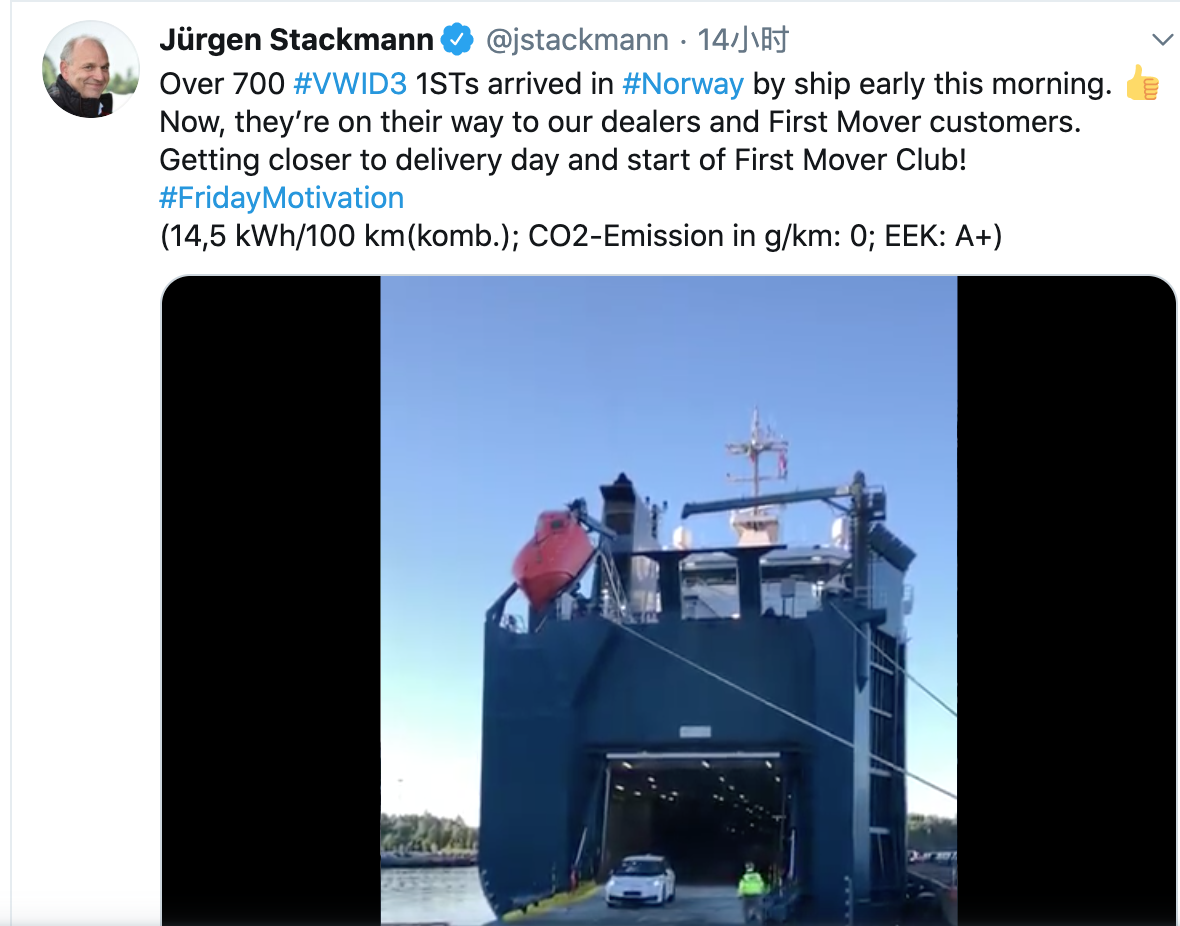 ID.3 is the first Volkswagen electric vehicle that uses the brand-new MEB platform. It has a power of 150 kW and torque of 310 N·m. ID.3 will offer three different battery capacity options: 45 kWh, 58 kWh, and 58 kWh, with WLTP ranges being 330 km, 420 km, and 550 km, respectively.
In the Norwegian new energy vehicle sales ranking for June, the Volkswagen e-Golf ranked first with 707 units sold, followed by Hyundai's Kona Ev and Tesla's Model 3. Based on the popularity of e-Golf in Norway, we can expect ID.3 to be well-received there as well.
Previously, ID.3 was delayed due to software problems, but now the first batch of 700 ID.3 have arrived in Norway, so it is expected that they will become available for delivery soon. However, for Chinese market users, it may still take some patience to wait for its release.
This article is a translation by ChatGPT of a Chinese report from 42HOW. If you have any questions about it, please email bd@42how.com.