On March 21st, BluePark, a hybrid SUV under the Changan Automobile Group's Sailing Technology, officially opened pre-sale, launching two models with pre-sale prices of 139,900 and 151,900 yuan respectively. The new car will also be officially launched on March 30th.
In terms of appearance, the new car adopts a simple design style, with a large-size front grille internally decorated with dot-matrix elements. The logo above the grille is artistically arranged into an "E" letter LOGO with nine dots, matching with the skyline LED light strip to achieve a high overall recognition.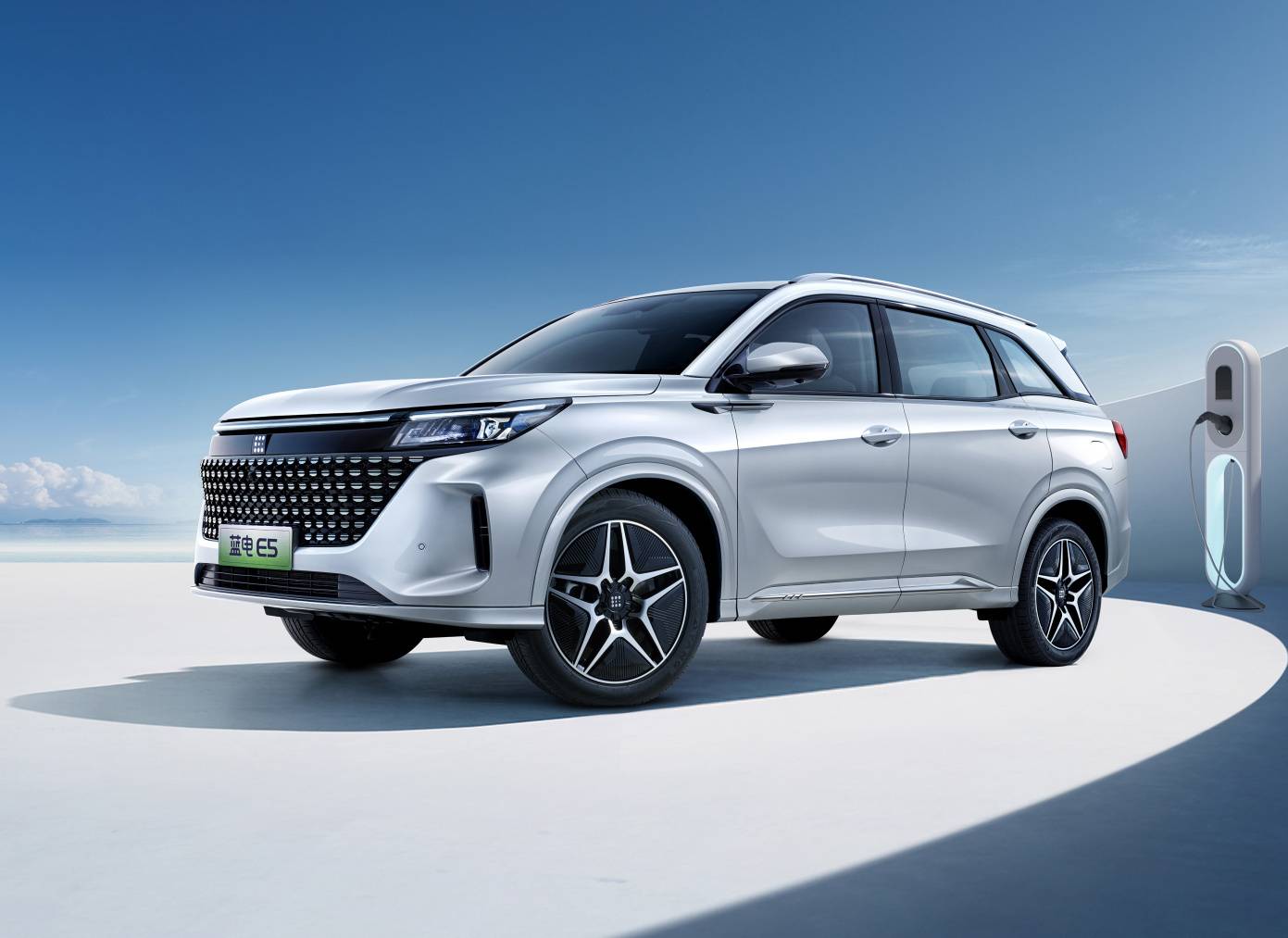 As for the size of the car, the new car is 4760 x 1865 x 1710 mm in length, width and height respectively, with a wheelbase of 2785 mm, and adopts a 2+3+2 seating layout.
In terms of interior, the new car adopts the matching scheme of light upper and deep lower colors, with chrome-plated elements in many details. At the same time, the car is also equipped with a double-spoke multifunctional steering wheel, and a combination of the instrument panel and the central control screen compose an integrated screen, showing a strong sense of technology.
In terms of power, the new car uses the Sailing Technology DE-i super electric drive intelligent platform, which is suitable for pure electric, extended-range, hybrid and other scenarios and modes. The specific parameters are as follows: the BluePark E5 is equipped with a 1.5 L high-efficiency plug-in hybrid special engine produced by Fudi Power and a DHT300 electric hybrid system, with a maximum thermal efficiency of up to 43.04% and a maximum transmission efficiency of 97.5%.
In addition, according to official sources, the car has a WLTC comprehensive range of 1150 km and a WLTC hundred-kilometer fuel consumption of 5.5 L.
This article is a translation by ChatGPT of a Chinese report from 42HOW. If you have any questions about it, please email bd@42how.com.