Author: FrenchFries
Ten years ago, the movie "Mission: Impossible 4" showed me how a fierce human being could climb the 828-meter-high Burj Khalifa tower with bare hands, just like Tom Cruise did, and how the luxurious electric supercar for the new energy era looked like, just like the BMW i8.
In the movie, Tom Cruise drove a BMW i8 to compete against the villains with great speed and style. Especially when he flicked his right hand, the HUD navigation information was magnified and displayed on the windshield on the passenger side, which was quite futuristic.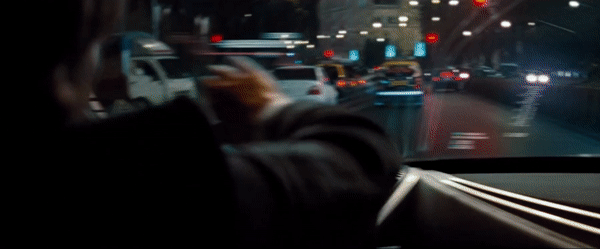 Ten years have passed, and while Tom Cruise has slightly gained weight, the automotive industry has been nurtured by new technologies, bringing science fiction and the future closer to us.
At CES 2023, the BMW Group presented its vision for electric mobility, digitalization, and sustainable cycling, and unveiled the globally premiered BMW i digital emotional interaction concept car Dee.
Worth a WOW
If the previously launched new i3, iX3, i4, iX, and even the large luxury flagship i7 expressed BMW's determination to practice electromobility, and the BMW i Circular Concept car unveiled at the 2021 IAA in Germany conveyed BMW's perseverance in circular sustainability, then Dee demonstrates BMW's confidence in embracing digitization.
Furthermore, BMW's digitalization has emotion. This can be seen at a glance from the car's name- Dee abbreviation for "digital emotional experience".
To me, the meaning of BMW digital emotional experience is to turn dreams into reality.
Do you remember Tom Cruise's cool gesture in the beginning of the article? A decade ago, the cool large-size HUD in the movie has now reappeared as the BMW i digital emotional interaction concept car. The difference between them is that, ten years ago, I knew what I saw was just an imaginary scene, but ten years later, I know what I saw is a promise that will soon be fulfilled. Even though it is still a conceptual car, BMW says that this technology will be applied to the "new generation" models that will debut in 2025. I am talking about the advanced BMW Head-Up Display system. Its projection content can cover the entire width of the windshield and is visible only when the system is activated. The interactive scenes resembling those in movies are only about two years away from me.
To Mr. Chang, who was onsite, the significance of BMW digital emotional experience is to interpret emotions visually.
When Dee slowly drove onto the stage of the press conference, it started to change color crazily – it was not just like BMW's BMW iX Flow released at CES last year, which could change between black and white in grayscale. With the full-color E Ink technology, Dee can control 32 separate color changes for every part of the car. Even Mr. Chang, who is used to seeing big things, couldn't help but exclaim "Wow" in admiration.
In addition to that, Dee also has mixed reality interaction interface, external human-machine emotional interaction module and other technology collaborations, conveying the fusion of numbers and emotions, and virtual and reality. For more on-site experience of Dee, please click on the video below to see Mr. Chang's first-hand report from CES.
New Class Once Again
Not only the Dee concept car, if you are a loyal BMW fan, you must have heard of the "New Class" before.
It was mentioned by BMW for quite a long time, from the 2022 Annual Meeting, CES Exhibition, to the latest concept cars… It is the new generation of pure electric products that BMW will mass-produce in 2025. Its English name is "New Class", and its German name is "Neue Klasse".
But in fact, we got the order wrong. Its German name came first, and then came "New Class" and "New Generation". BMW did not mention this name for the first time, and the origin of "Neue Klasse" or "New Class" dates back to 60 years ago.
After World War II, BMW in the 1950s struggled with the problem of competitiveness in its products and was on the brink of bankruptcy. In 1960, the major investment by Herbert Quandt and Harald Quandt was the biggest reason for BMW's survival. In the same year, BMW initiated the "New Class" project in order to self-rescue, and they were going to create a new model of intermediate sedan between luxury cars and economy cars.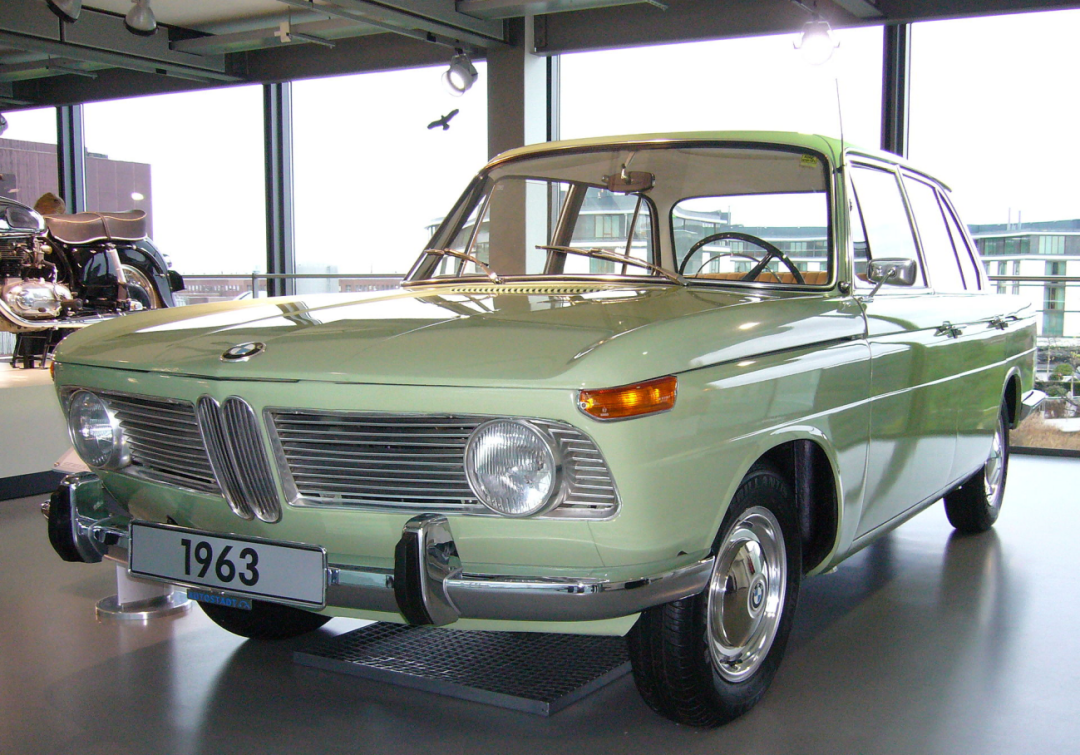 In the face of survival, BMW made drastic efforts to "innovate" for the "New Class". They tried many "innovative" approaches, such as using the MacPherson front suspension for the first time on a new generation of cars, using independent rear suspension that was not mainstream at the time, and equipping new cars with new engines, which was the first time BMW had done that since 1933.
The result of the decision to risk everything was the launch of the first new car, the 1500, at the Frankfurt Motor Show in 1961. This was followed by the 1600, 1800, 2000 with different engine displacements, as well as the two-door 1600-2 and the 2002 Turbo with a turbocharged engine. With its charming appearance, strong performance, and reliable quality, the "New Class" project established BMW's position in the sports sedan market.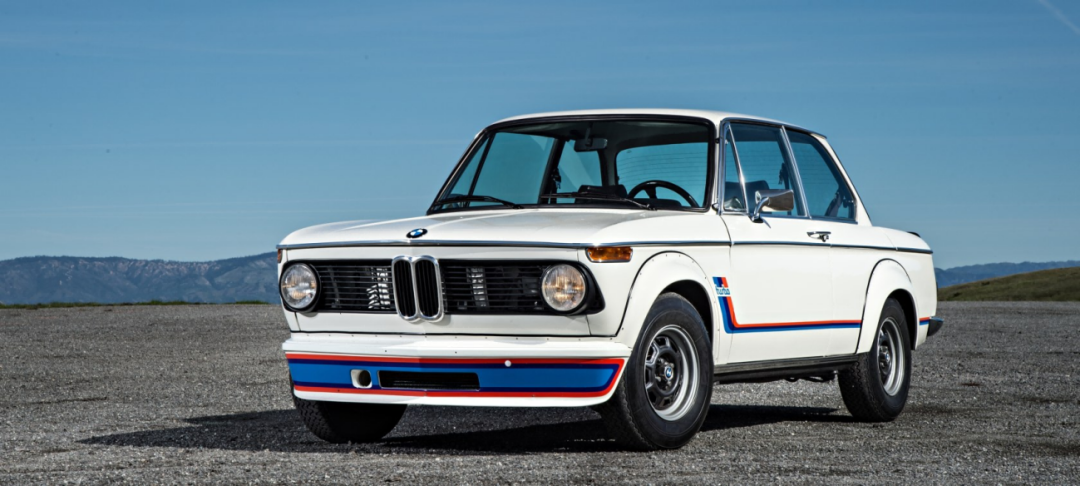 The "New Class" also completed BMW's historical mission of self-rescue and reshaped BMW's overall brand status. In 1962, BMW had revenue of 294 million marks and achieved a balance between revenue and expenses. In 1963, BMW's sales increased by 47% year-on-year, and for the first time in 20 years, it paid dividends to shareholders.
Fast forward to the present, even though BMW is one of the top three traditional luxury brands, and BMW delivered 2.52 million cars in 2021, becoming the world's top-selling luxury brand. When BMW stood at the crossroads of the new energy vehicle era, BMW resolutely revived the "New Class".
I believe that this word, which once saved BMW from danger, must have a special meaning to them, and I also believe that in BMW's cognitive system, the "New Class" and the desperate situation of risking everything for a cause must have a deep bond and connection. Therefore, in my opinion, when BMW once again uses this name to name a series of car models, their determination to make a breakthrough in the electric car era is comparable to that of 60 years ago. Or you could say that this is BMW's largest revolutionary determination in the past 60 years.Electrification, BMW is serious about it.
Is Electrification just the starting point?
Whether it is the BMW i Vision Dee today or the BMW i Vision Circular before, they share the same feature that their respective technologies and concepts will be mass-produced with the introduction of "new generation" models.
In other words, starting from 2025, BMW will also launch a new round of models and product offensive under the "new generation" flag.
And what we called the offensive, 60 years ago, "New Class" helped BMW reverse the situation and lock in the luxury sports positioning. 60 years later, new technologies and platforms will also create a new generation of BMW models.
Even more so, BMW's ambition is not limited to "electric", and "electric" is more like an opportunity for BMW to launch new offensive.
Today, BMW once again emphasized its development vision of electrification, digitization, and sustainable development. Beyond "electricity", what BMW may want is "smart cars" or "next-generation cars". Electrification is also more like a basic platform for digitization and sustainable development. With it, more rich and dazzling technologies can be presented on the vehicle as a carrier; with it, green energy has a stable path for circulation and sustainability.
Another reason that supports my speculation is that in the era of electrification where parameters are paramount, BMW did not spend any ink rendering exaggerated parameters even on a concept car that can be endlessly imagined, but used various scenes – interactions between people and the full-color changing body outside the car, interactions between people and the full windshield HUD inside the car, virtual flourishing emotions in reality, and digital expressions of temperature in emotions – to shape the idea.
Focusing only on the experience and not being limited by means is the self-adherence of luxury brands in the new era.
This point of view was further confirmed by BMW Group Chairman Zipse.
"Digitalization is not about whose screen is bigger, whose chip is more powerful, or whose code is longer. The essence lies in user experience."
"BMW i Dee, the digital emotional interaction concept car, is also a brand new step towards the next-generation models. Through this concept car, we focus on the future and highlight the importance of digitalization for the next generation of products."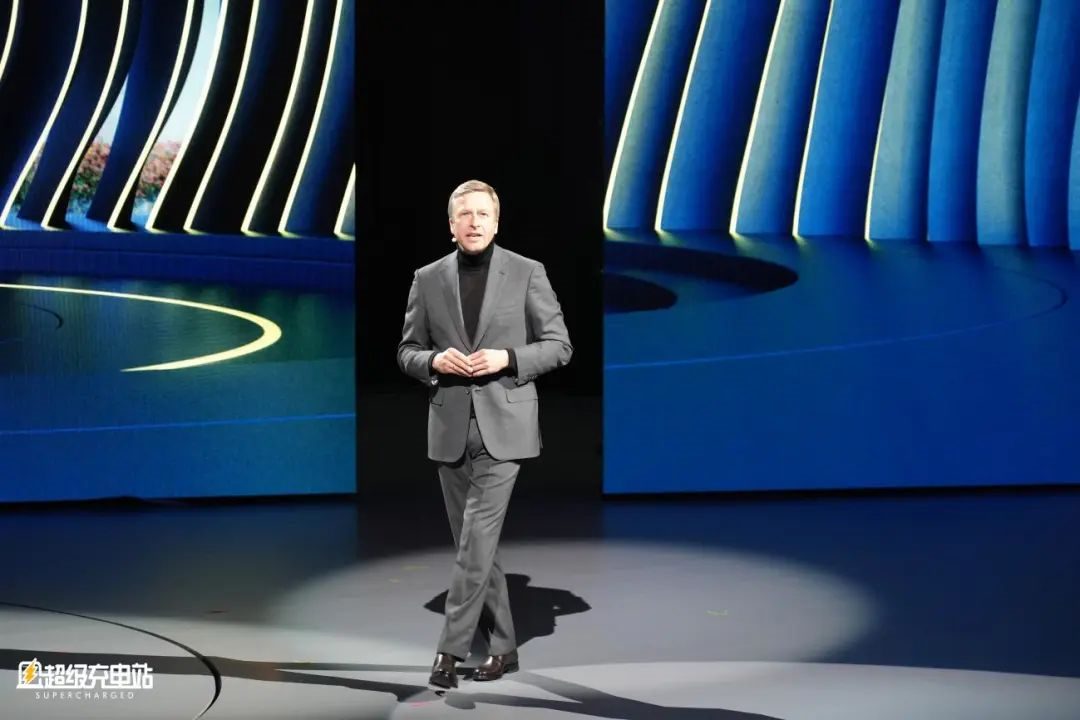 As shown in the warm-up promotional film from the previous day, when Schwarzenegger met Dee, the latter enthusiastically invited the former to take off his old equipment and embrace a new life. Dee's agile and humanoid emotional expression also made Schwarzenegger make a curious joke, "Are you a god or something?"
"A god? No, I am not," Dee responded cleverly.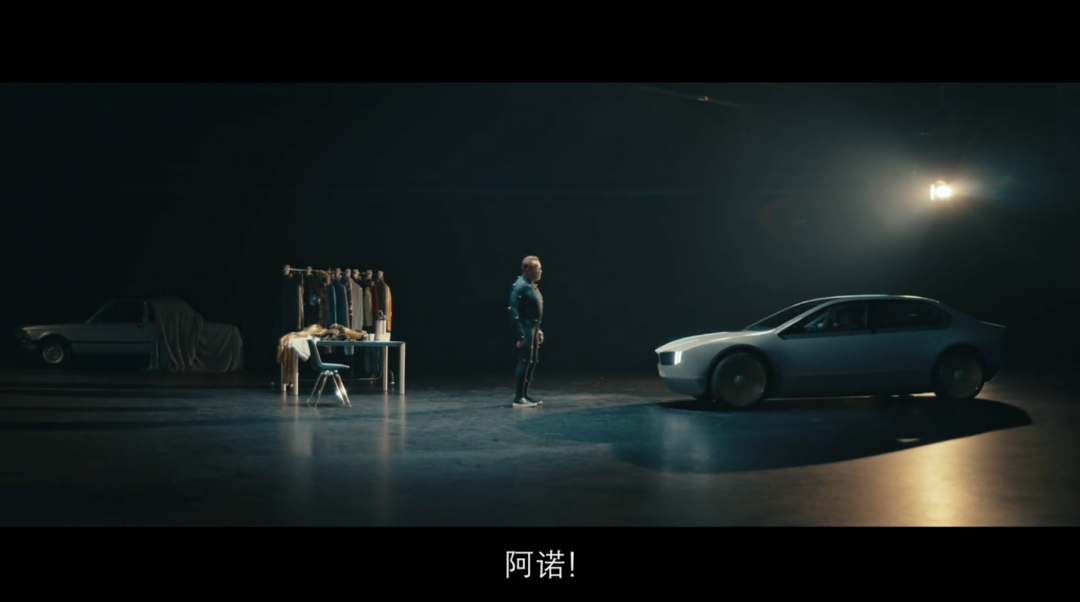 Yes, when electrification, digitalization, and circular sustainability intersect, who needs gods to create experiences for users.
All BMW wants to do is to create a next-generation intelligent car that understands and knows us, and can be our another home.
-END-
This article is a translation by ChatGPT of a Chinese report from 42HOW. If you have any questions about it, please email bd@42how.com.